This was the year that everything changed.
But youth power has not stood still. Across the world countless young people who are keeping their communities safe and helping them to recover from the pandemic.
Our teams have been working flat out to adapt and respond to the pandemic so that we can support young people to turn the tide on the virus.
Youth Power is responding.
We've been supporting young leaders to rise to this challenge when the world needed Youth Power most:
Engaging Communities. Young leaders reached 247,000 people across Sierra Leone through door to door outreach and engagement to help communities protect themselves against Covid-19. In Tanzania, young leaders like Aisha found new ways to serve their communities. In Zimbabwe, young leaders like Nyasha raised their hands, volunteering to stop the spread.
Fighting Misinformation. Taking on the 'infodemic' young leaders rooted out misinformation and fake news about Covid-19. Identifying and reporting over 1500 pieces of misinformation, Youth Against Misinformation called on social media platforms to remove fake news, generated significant media attention, and persuaded brands to remove their advertising from sites spreading misinformation.
Unleashing Youth Power. Young leaders created cutting-edge research, bringing to light the impact of Covid-19 and the resilient realities of young people around the world. Mapping the impact of Covid-19 on youth organizations, young leaders came together by the hundreds in global solidarity meetings to organise and take action. Putting our money where our mouth is, young champions facilitated a youth-led participatory grant mechanism investing to unleash youth action against Covid-19 around the world.
Stopping the spread, supporting youth organisations on the frontline, and building the road to recovery from the resilience and innovation of young leaders and communities around the world, young leaders didn't rest in 2020.
We hope to combat this pandemic through community mobilisation just like we did with Ebola.

Fatmata, Sierra Leone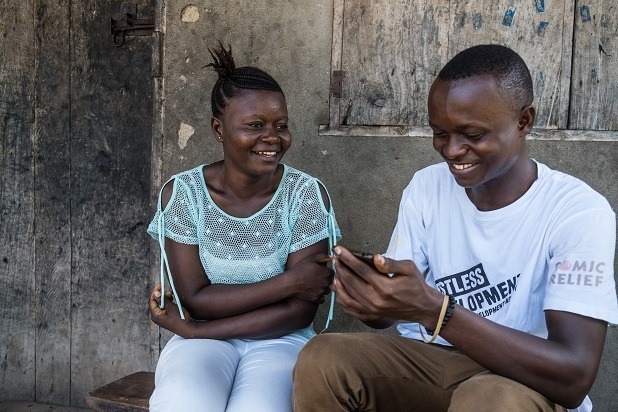 Opinion: "We cannot underestimate young people in the COVID-19 response"
#FeelingRestless?
We know that being stuck at home split off from one another can make you feel powerless and alone. But you are not.
Support us.
We can only support young people to respond to COVID-19 with your contributions. Please consider donating so that we can continue this work.
Young people responding to Covid-19