We are about one thing: youth leadership.
More than ever the world needs young people's leadership to solve its greatest challenges.
Restless Development supports the journey of a young person to become a leader and helps them multiply that leadership in their communities and around the world.
Every year we train, mentor, nurture and connect thousands of young people to lead change.
4,557
young volunteers trained to lead change in communities
134,356
young people supported by volunteers to lead change
The #MissingMajority must be heard. Support #YouthPower at COP26.
Some are social entrepreneurs, setting up businesses to provide for their families and create jobs, others are youth advocates, campaigning on issues like gender equality, climate justice, HIV and many others.
No matter the issue, young leaders are working to achieve the same goal: improve their lives and the lives of people in their communities.
Our impact.
Young people we train create lasting change around the world. They share their skills and knowledge with other young people and their communities, which helps multiply the impact we are able to achieve.
92% of young people we trained in business skills in Tanzania found employment.

81% of pupils in 200 schools in Nepal took action to stop gender-based violence.

85% of women we trained in Sierra Leone joined a sustainable savings group.
The training I received from Restless Development has transformed me.

Mwila, Zambia
Our vision and mission.
Our vision for 2030 is that young people everywhere are able to demand and deliver a just and sustainable world.
But, in many places, instead of being listened to and supported to lead change, young people are often ignored and overlooked. Our mission is to change that by supporting young people to be leaders. This includes working with young people to identify problems and work on solutions in their communities, and it also includes supporting young people to advocate for long-lasting change that gets to the root causes of issues, like youth unemployment and climate change.
The road map for how we will achieve our vision and mission is outlined in our Strategy and Agency Plan, which are updated every five years.
We formed in 1985 and have been working with young people ever since.
Where we work.
We work with young people in 74 countries around the world and are led by nine Hubs spread across Africa, Asia, the USA and UK.
Featured projects and issues.
We coordinate more than 40 projects around the world in partnership with young people.
Below you can read more about some our projects, and some of the issues we focus on. You can also browse all of our projects on our 'Latest' page.
How we work.
We listen. Our work is led by insights from young people and their communities. Their voices inform the action we take together to solve the problems they face.
We are accountable to young people, and we are transparent in what we do. We work with young people, partners, communities and governments to bring more voices into our work, to feedback and reflect on our impact with the aim of strengthening it.
Annual Report.
Our latest Annual Report includes information about our impact, stories from young people, and our financial accounts.
Download the report.
Led by our values.
In everything we do, our values guide us.
We designed our four values to oppose and contrast each other, constantly raising questions, creating tensions and challenging us. They ensure that new forms of leadership and new opportunities to lead are constantly created through an embedded culture, and they ensure that our partnerships are values-led. Mostly importantly, being guided by our values helps us generate young leaders.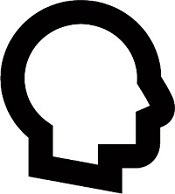 Head.
We are 100% professional.
We prove that young people can.
We work in the context of poverty. We measure our results and use our resources efficiently. We care about getting the right results. We act professionally and always seek to improve our work.
Heart.
We are who we serve. We are brave.
We are professionals accountable to young people. Young people are at the core of everything we do. Our passion and energy drive us. We take initiative, innovate and try new things.
Hands.
We are in it together.
We listen and learn.
We are connected with our partners, with each other and with those we serve. We develop solutions as a team. Our rules and policies apply equally to all. We are generous with our expertise, our tools and our time.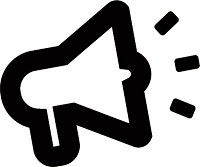 Voice.
We generate leaders.
We are proud to carry the banner for young people leading change.
We all have a leadership role. Everyone's opinion is valuable and we bring all voices to the table. We give young people the opportunity to succeed and to fail, generating leaders through experience. We are proud of our work and tell our story with conviction.