A strategic hub dedicated to partnerships which support youth-led models and approaches.
As a strategic hub in New York, Restless Development USA works to bridge the divide between empowered young leaders and development partners, funders and global policymakers, youth advocates and youth supporters. Working closely with other country hubs, Restless Development USA has a special focus on economic opportunities and gender equality, while supporting cross-sectoral initiatives. The range of key players we work with—including UN agencies, global foundations, and leading coalitions and conveners in international development— allows us spark and enable change for youth-led development across the globe.
Our vision is to use opportunities, resources and power centers based in the US to catalyze impactful partnerships with the international development systems and people's lives as well as support young people to demand a just and sustainable world for all.
Our mission is to be a catalyst for achieving Restless Development's global strategy through; policy influence, investments and partnerships, thought leadership and technical assistance on youth-led development, assisting all Restless Development hubs in achieving their aims, as well as sparking and enabling change, growth and improvements towards our global strategy and for youth-led development overall.
Our Work.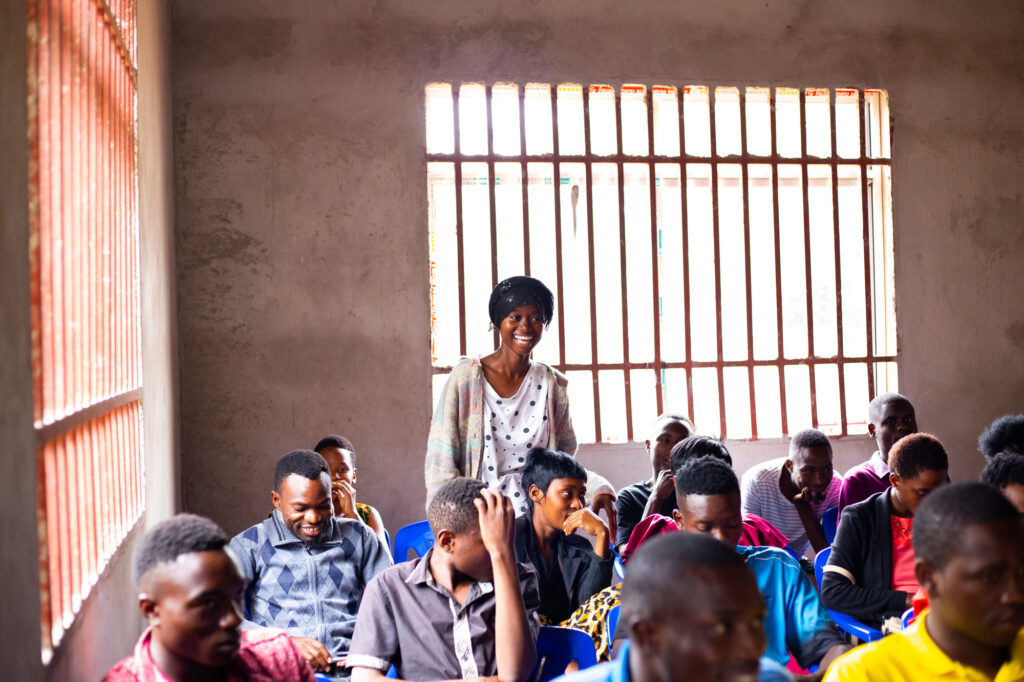 Youth-Led Accountability.
This project, supported by the Bill and Melinda Gates Foundation, focuses on youth-led accountability for gender equality. We believe that social change and gender equality begins with young people in their communities. This program trains, mobilizes and connects young leaders in Tanzania and India. These young leaders are supported to build initiatives which hold their governments to account for Sustainable Development Goal 5 (Achieve Gender Equality and Empower all Women and Girls) and their formal commitments made to Family Planning 2020 (a global partnership that aims to enable 120 million more women and girls to use contraceptives by 2020.) Young leaders are engaging their peers, communities, and local and national governments to build a movement that drives progress towards these commitments.
Read the Global Consensus on Youth-Led Accounability.
Partnerships.
If your company wants to collaborate or explore partnership with Restless Development on youth-led research, youth-led accountability, improving youth engagement or any other shared goals please reach out to Lorraine.
Get Involved.
Donations.
We are redirecting almost all of our resources, efforts, and networks to the fight against COVID-19 including the social justice issues exacerbated by the pandemic which have been on our agenda all along like racial and gender inequality. Our international youth-led programs help mobilize young people to fight fake news and online hate, dispel stigma, and support their governments and healthcare workers. We ensure every dollar is used strategically to build Restless Development's impact far beyond just the sum of our parts as an organization. Join us in unleashing the power of young people to benefit everyone on the planet, today!
Throw an event.
You can become part of the Youth Collective by helping to raise much needed funding for a global youth movement. Any individual or company can throw an event, no matter how big or small. Activities like a dinner party, concert, or run-a-race can all benefit Restless Development's global projects!
Find out more.