Young people are leading the way in taking action to stop climate change.
Climate change is the greatest threat facing people and the planet today.
Scientists have warned that if greenhouse gas emissions continue to rise, we will soon pass the threshold beyond which global warming becomes catastrophic and irreversible.
We need to act now. And we need young people at the helm. It's today's young people who are the first generation to feel the impacts of climate change and who will be the last generation to be able to mitigate its worst effects. And climate change is already having a disproportionate effect on people living in the global south.
With 50% of the world's population currently under 30, it is evident that young people play a crucial role in tackling climate change. As the international development agency, that puts young people at the forefront of development we recognise that young people are frequently driving change locally, nationally and internationally.
We also recognise that youth-led action has a track record of success and of using innovative techniques and technologies to work towards global justice on a plethora of issues. By mobilising in their own communities, young people can become torchbearers for the climate movement, pressuring others to be more ambitious and becoming catalysts for further action.
So what exactly are we doing about climate change?
Youth-led research into climate change in Uganda
In 2018-19, young researchers from Restless Development Uganda designed and led a piece of research into the effects of climate change in Karamoja and Jinja. The young researchers spoke to young people in these areas to document their experience of climate change, and then conducted an analysis workshop to identify common themes.
These are some of their findings from the research:
Young people have experienced changes to their environment and climate – from droughts and high temperatures to flooding.
These changes have diverse effects on young people's livelihoods – from farming to non-agricultural businesses, climate change is causing fluctuations.
Young people living in the more rural region of Karamoja are experiencing food and water shortages. As a result, communities are dispersing.
How are young people adapting and responding?
Young people are responding by adapting farming practices, like planting trees to create shelter from harsh winds, or identifying multiple water sources, or moving away from agriculture entirely.
Franco took action against climate change by planting trees and advocating to local government for support.
Young people affected by climate change have complex and varied needs, and need support in different ways. They named information about understanding weather patterns, diversification of income generating activities and financial support, as well as provision of basic needs like food and water for those worst affected. They stressed the importance of support in consultation with young people, to make sure it meets the community's needs and is collaborative.
What's next?
During the UN Climate Summit, COP26, we're launching new research into the impact of climate change on youth livelihoods in urban and rural areas, how is it impacting their lives, what solutions are young people using to manage this.
In collaboration with the universities of Cambridge and Makerere, report will show findings generated using a tool co-developed by young researchers to explore further the impact of climate change on young people in Uganda and their response.
Climate activists network
Around the world, young people are leading the fight against climate change. We are bringing together a global network of young people leading climate action – to share actions and opportunities.
Champions will be at the forefront of catalyzing climate action – adding voice, and power to make change happen for global climate justice.
Sharing you experiences of and responses to climate change- wherever you are.
Through our blog series on climate action you can hear from young people around the world on how climate change is affecting them, and how they are responding.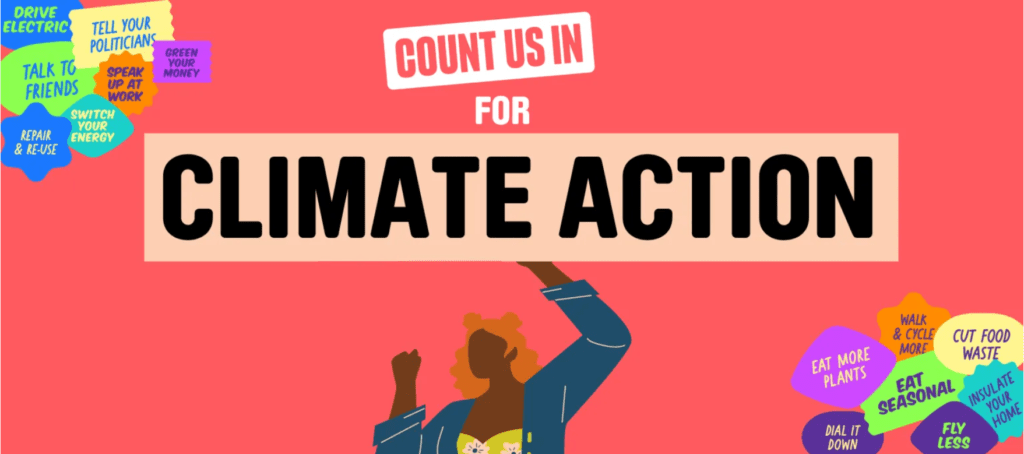 From climate activism in Uganda, to youth-led innovations to reduce plastic, and how learnings from the covid-19 pandemic could support the fight against climate change, there's lots to learn.
We would love to hear from you too! If you would like to share your experiences in the form of a blog, vlog or podcast please get in touch.