The Youth Power Principles explain who we are at our core. 
For us, youth power is about celebrating our complexity and diversity. Youth power is about growth, celebrating the value of individuals moving big and small mountains on issues so diverse yet so connected to each other.
"Young people are courageous enough to be hopeful, and bold enough to have the vision to disrupt the unequal status quo & implement equitable & sustainable change"
— Sarojini, powershifter from India
Tell us your favourite Youth Power Principle on social media using #YouthPower
A quick guide to sharing your Youth Power Principle:
Hover over your favourite Youth Power Principle image
Hit the social network button you want to share it on
Don't forget to use #YouthPower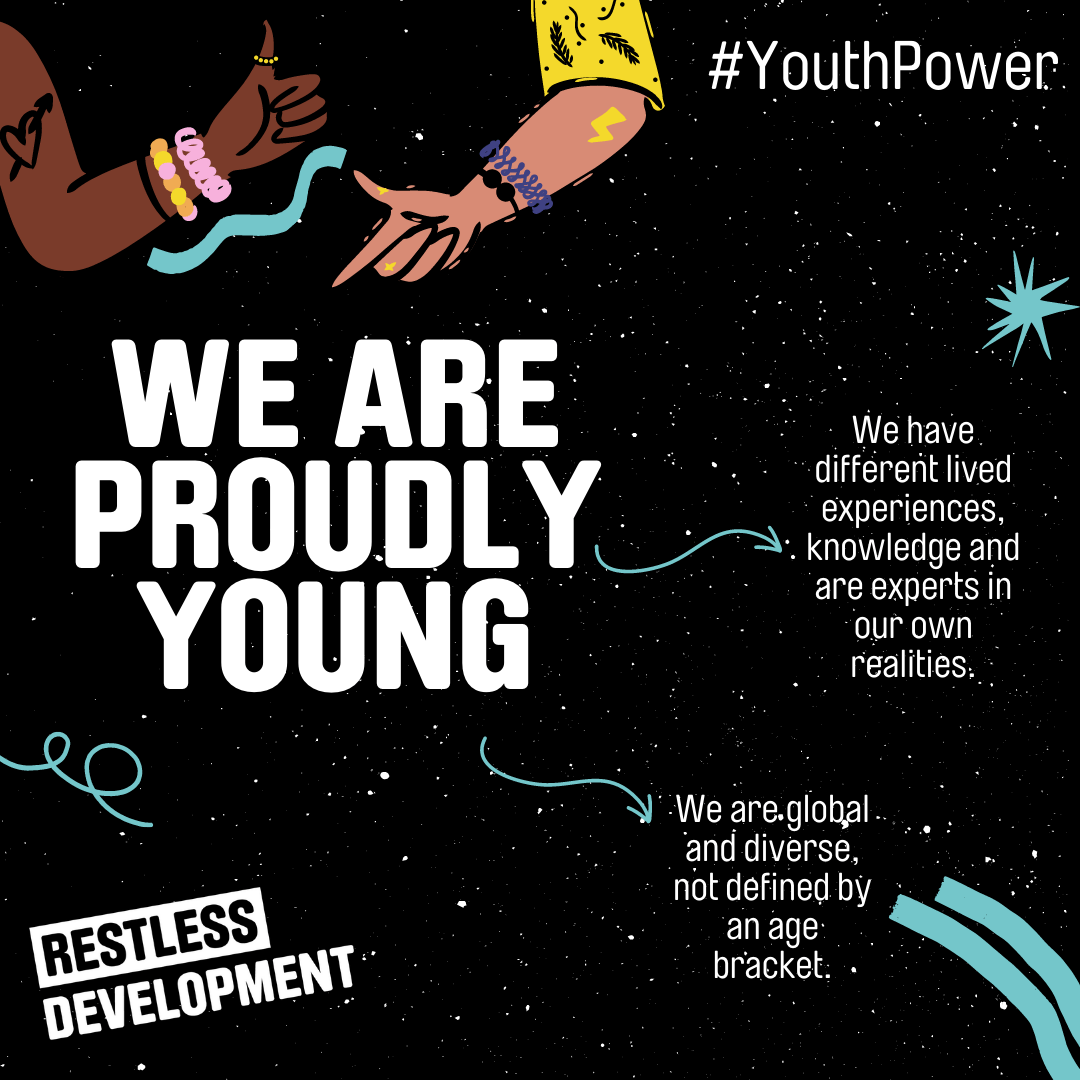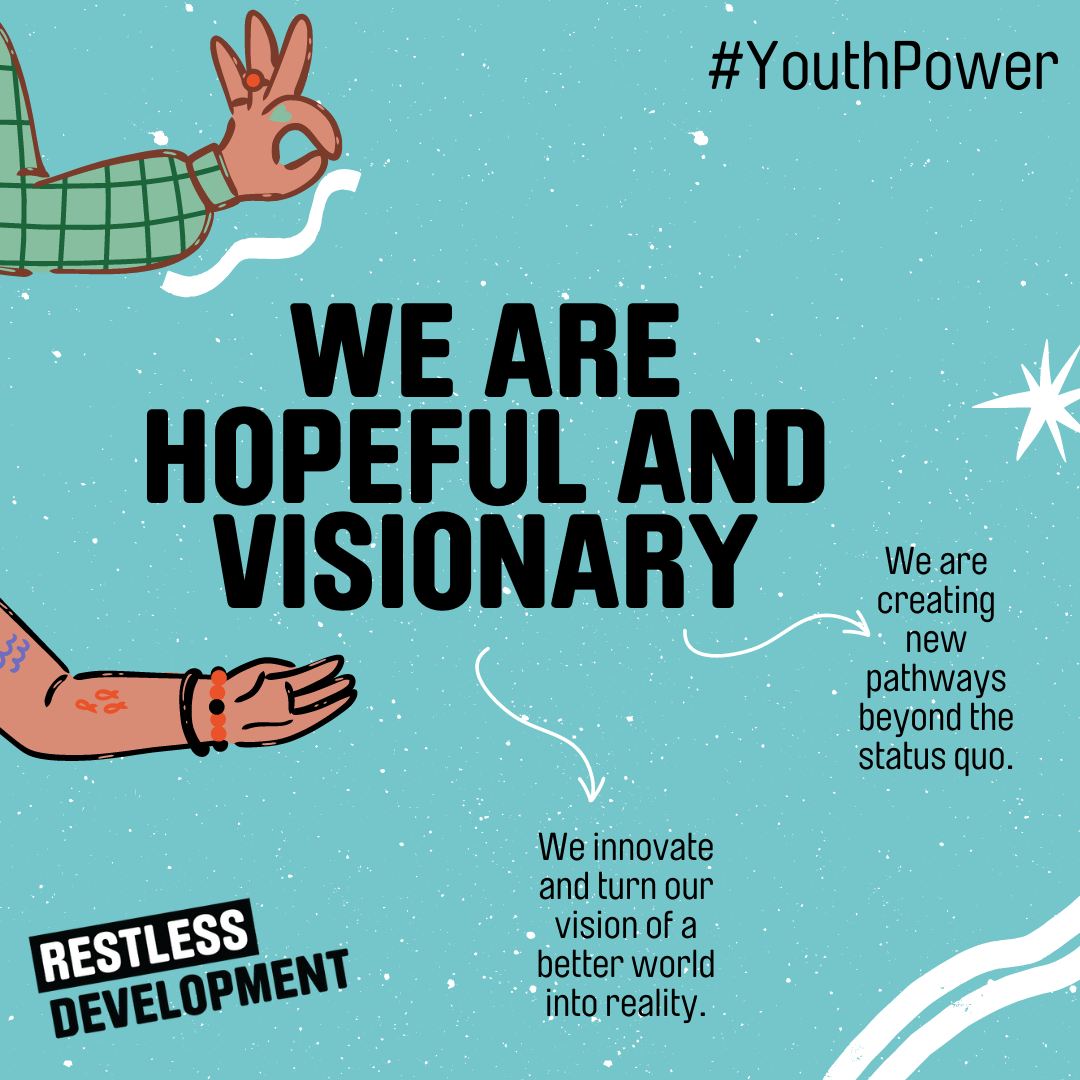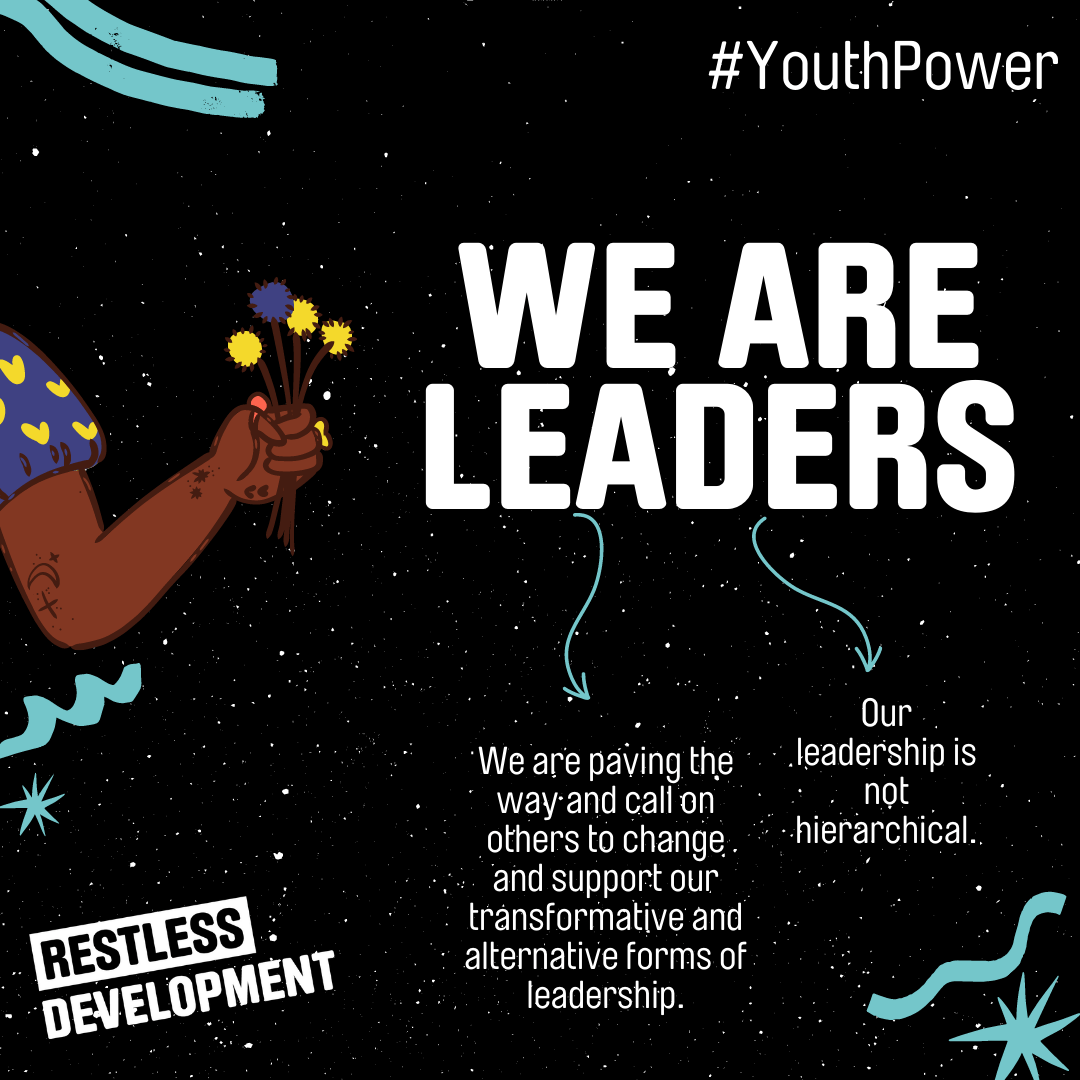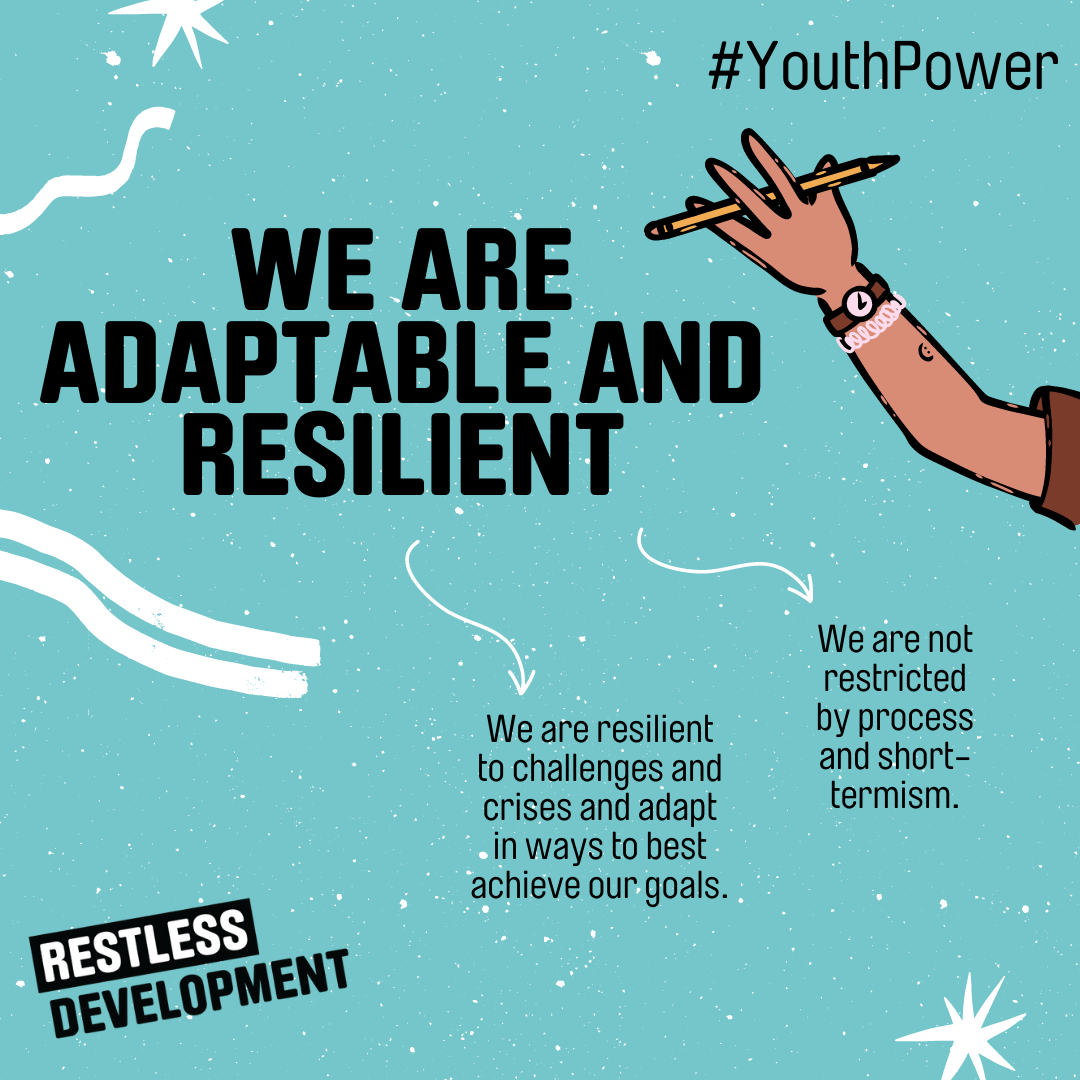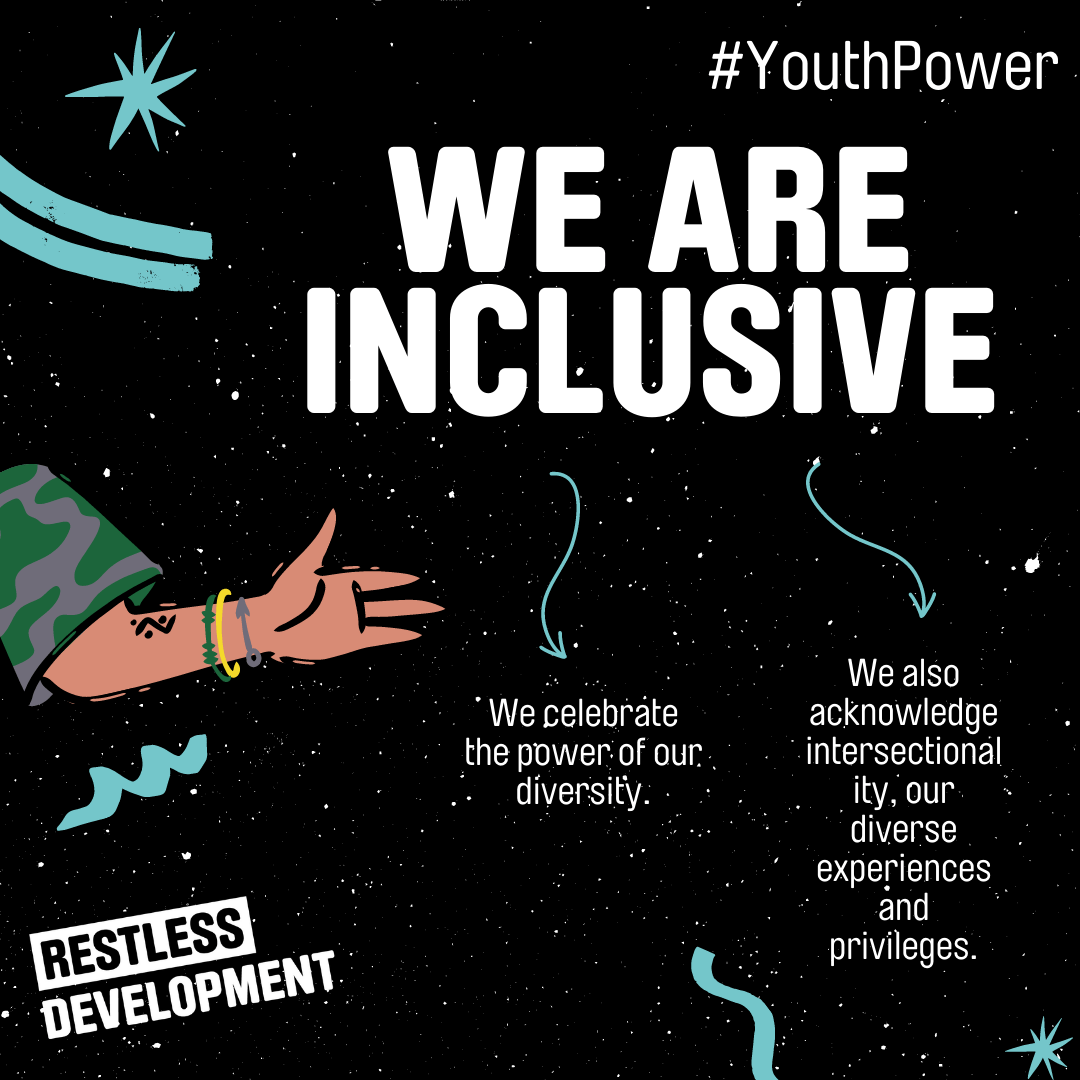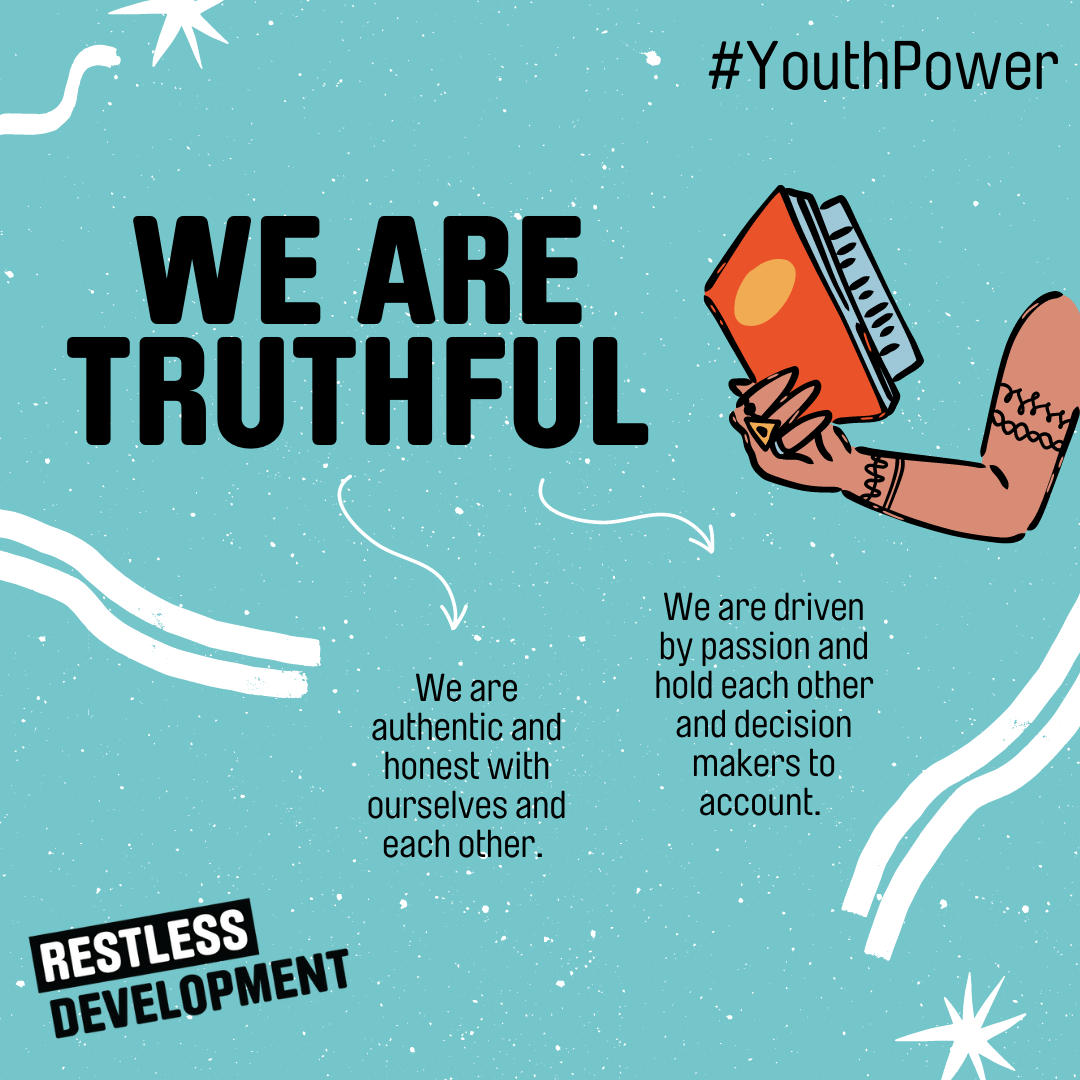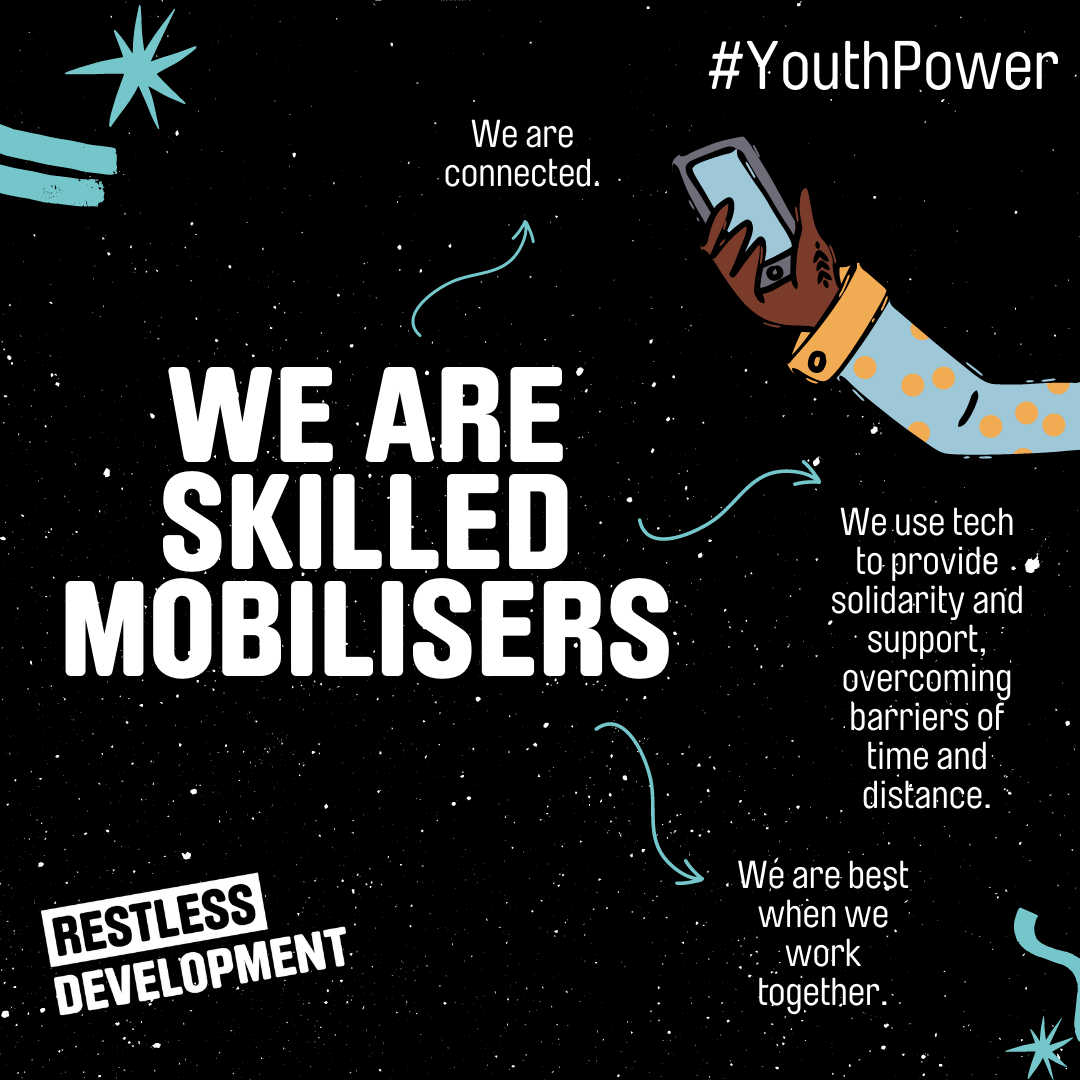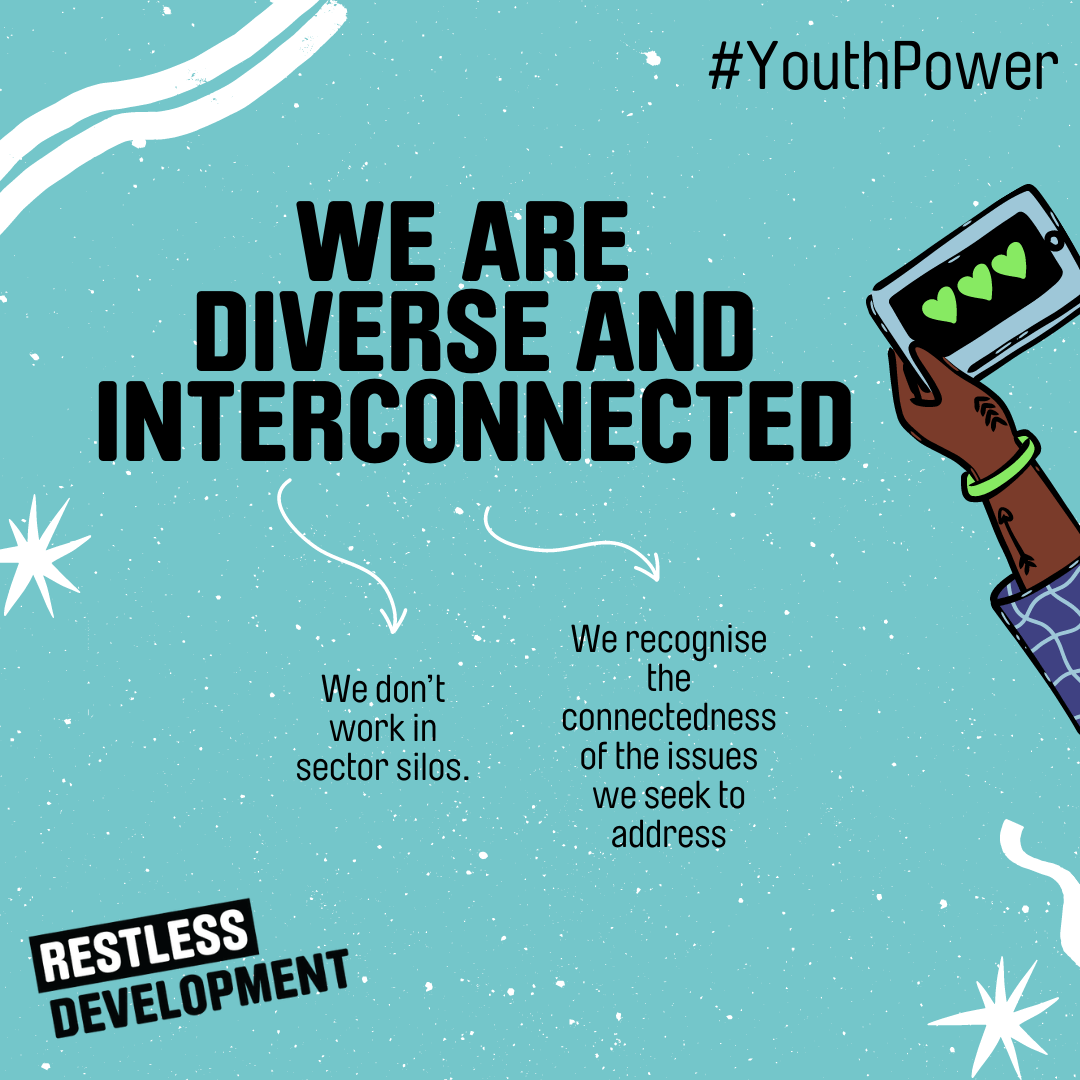 1. We are proudly young
We are global and diverse, not defined by an age bracket. We have different lived experiences, knowledge and are experts in our own realities.
"[Being proudly young] means being brave and demanding the change we want to see no matter what age we are."
– Jimena, powershifter from Costa Rica
2. We are hopeful and visionary
We create new pathways beyond the status quo. We don't see roadblocks, just ideas to do better. We know we can build a better world, and we help others turn this vision into reality with creativity and innovation, creating new solutions and thinking outside the box.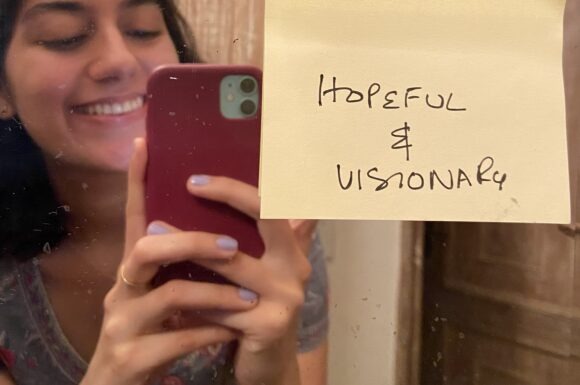 3. We are leaders
Our leadership is not hierarchical. It's not defined by titles. We demand the removal of top-down structures and call for transformative and alternative forms of leadership. We lead alongside others to help achieve our goals.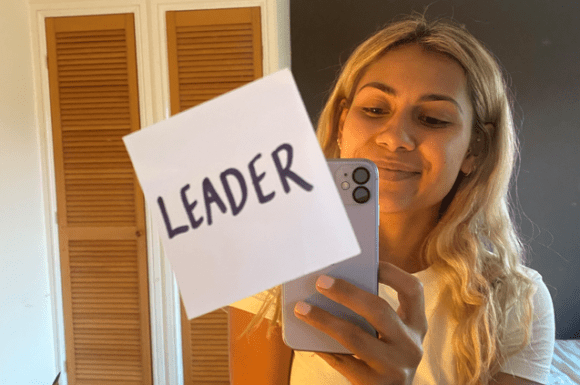 "When young people are given the space to lead, the opportunities are endless."
– Talita, powershifter from the UK
4. We are adaptable and resilient
We are not restricted by existing processes and short-termism. When we need to, we adapt in ways that best achieve our goals. We are resilient to change and new and old challenges that we face, from education, jobs, climate to pandemics.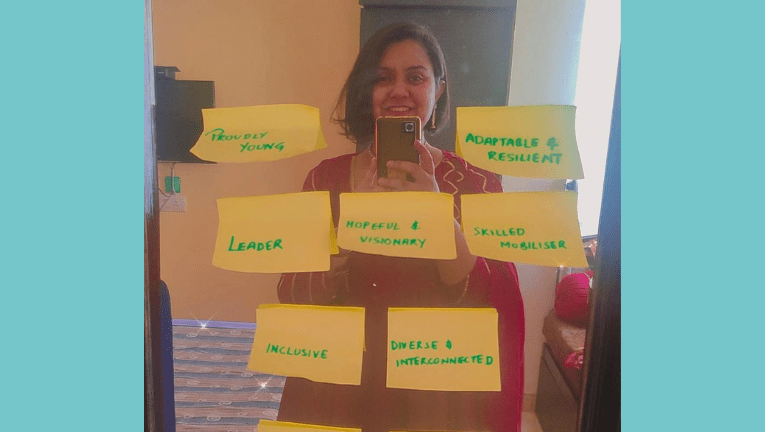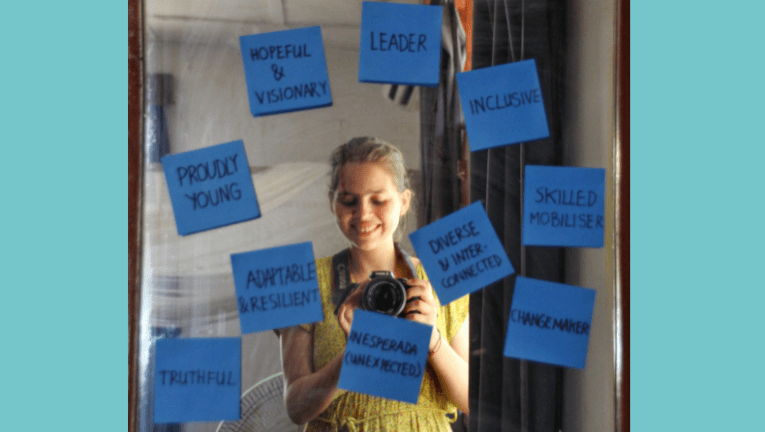 5. We are inclusive
We recognize that we are all different and uniquely talented. We deliberately acknowledge each other's privilege, diverse experiences and seek to create safe spaces for free and expressive participation.
"We must be inclusive and give space to diverse voices, needs and potential. Let's channel #YouthPower to make sure no one gets left behind"
– Anupama, powershifter from Nepal
6. We are truthful
We are authentic and honest. We demand accountability while being accountable ourselves. We are driven by passion. We use a participatory approach to keep each other accountable and demand accountability from those with decision making power.
"Young people should be powershifting in truth because in creates an environment of trust, where young people are able to learn from their mistakes, solves problems and be leaders. "
– Chika, powershifter from Zambia
7. We are skilled mobilisers
We are connected and offer a platform capable of mobilising people towards social change. We use technology to help overcome barriers of time and distance to create movements with shared purpose locally and globally. We are best together.
"Technology is an opportunity for young leaders to collaborate and strive for a transformative and sustainable world. Cooperatively let's leverage technology for social inclusion"
– Ayoub, powershifter from Tanzania
8. We are diverse and interconnected
We don't work in sector silos. We recognise the connectedness of the issues we seek to address: including gender equality, climate change, health, livelihoods, education, disability rights and democracy.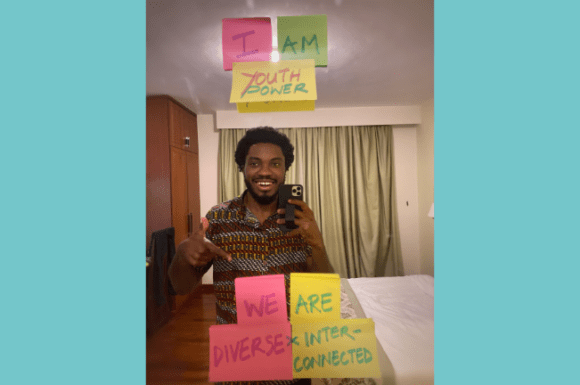 "The diversity of young people must be embraced as a strength that offers the opportunity to include, support, and connect Youth Power to help solve the world's biggest challenges at the scale needed."
— Charles, powershifter from Malawi
9. We are changemakers
We are effective in the long term. We mobilise and organise in the present with an impact on the future with transformative approaches that respect people and planet in empathy.
"Communities should adopt a youth centric approach in development through engaging young people to become active changemakers meaningfully contributing towards the achievement of positive youth development outcomes."
– Edward, powershifter from Zimbabwe
What is your Youth Power Principle?
Tell us your favourite Youth Power Principle on social media using #YouthPower.
Read the Powershifting series on our Blog
What is power shifting and why does it matter? In this series we explore power shifting in the development sector.
Download the Youth Power Principles Poster
Join young people from all over the world and champion #YouthPower by downloading your own  poster.
Read our Power Shifting Checlikst
We want to proactively shift power in everything we do. What does this practically mean? Create a world where youth power can thrive.