"I do not have much memory of my childhood. All I can remember is that I had a desire to be educated."
"I'm Serah Koroma and I'm 19."
Serah grew up in Diang Sokurala, a village in Sierra Leone. After spending her early years attending school, a tragedy in the family changed her life.
"I started primary school at the age of seven but dropped out after the death of my parents. There was no one to support me further."
Then, when she was 17, Serah had a child.
"It was very difficult for me to be pregnant at age 17. Things became hard. Early marriage, teenage pregnancy, school drop-out and lack of opportunities are the biggest challenges facing my community."
Serah says parents in her community often prefer their kids to be involved in farming instead of going to school to help earn a living. Serah believes this will be solved if the community has organisations working to change the perception of the community when it comes to sending their children to school.
Serah's life changed when volunteers from Restless Development came to Diang Sokurala. They helped Serah enrol in a learning programme for out-of-school girls.
Serah's success will inspire other young girls who left school to return.

Serah's Maths teacher
#POWERUP APPEAL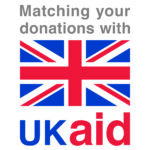 Donate to our #PowerUp Appeal and help girls in Sierra Leone and around the world go to school, get their education and shape their own futures. Every pound you give until 6 June 2022 will be doubled by the UK Government.
Education for a better future.
"Restless Development supported me to go back to school. I can now read and write, count numbers, spell my name. I became more inspired to return to school as a result of the learning programmes. We were taught many things by the mentors and they encouraged me a lot."
Serah was also given a small grant to start a business.
"I planted groundnuts before leaving the village. I intend to use the proceeds made from the groundnut business to continue my education."
"Education enables you to be self-reliant and independent and to take care of your needs. I'm focused on getting my education to take care of myself and my child. I want to be a nurse because I will be able to save many lives."
Support women like Serah.
There are lots of barriers stopping women and girls from getting their education, and the pandemic is only making things worse. 20 million girls may not return to school because of it*.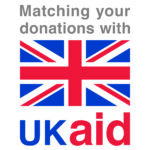 But if we act now, being denied an education doesn't have to be the reality for this generation of girls.

Double your impact through Restless Development's Power Up Appeal. Every pound you give will be matched by the UK government until 6 June, supporting more girls to go to school, get their education and build their careers.
Power Up Appeal
£50 could support one young volunteer to mentor hundreds of young girls like Serah every month with skills in literacy, numeracy and business.
Double your impact
* https://malala.org/newsroom/archive/malala-fund-releases-report-girls-education-covid-19