Young people should have a say in the education and opportunities that shape their lives.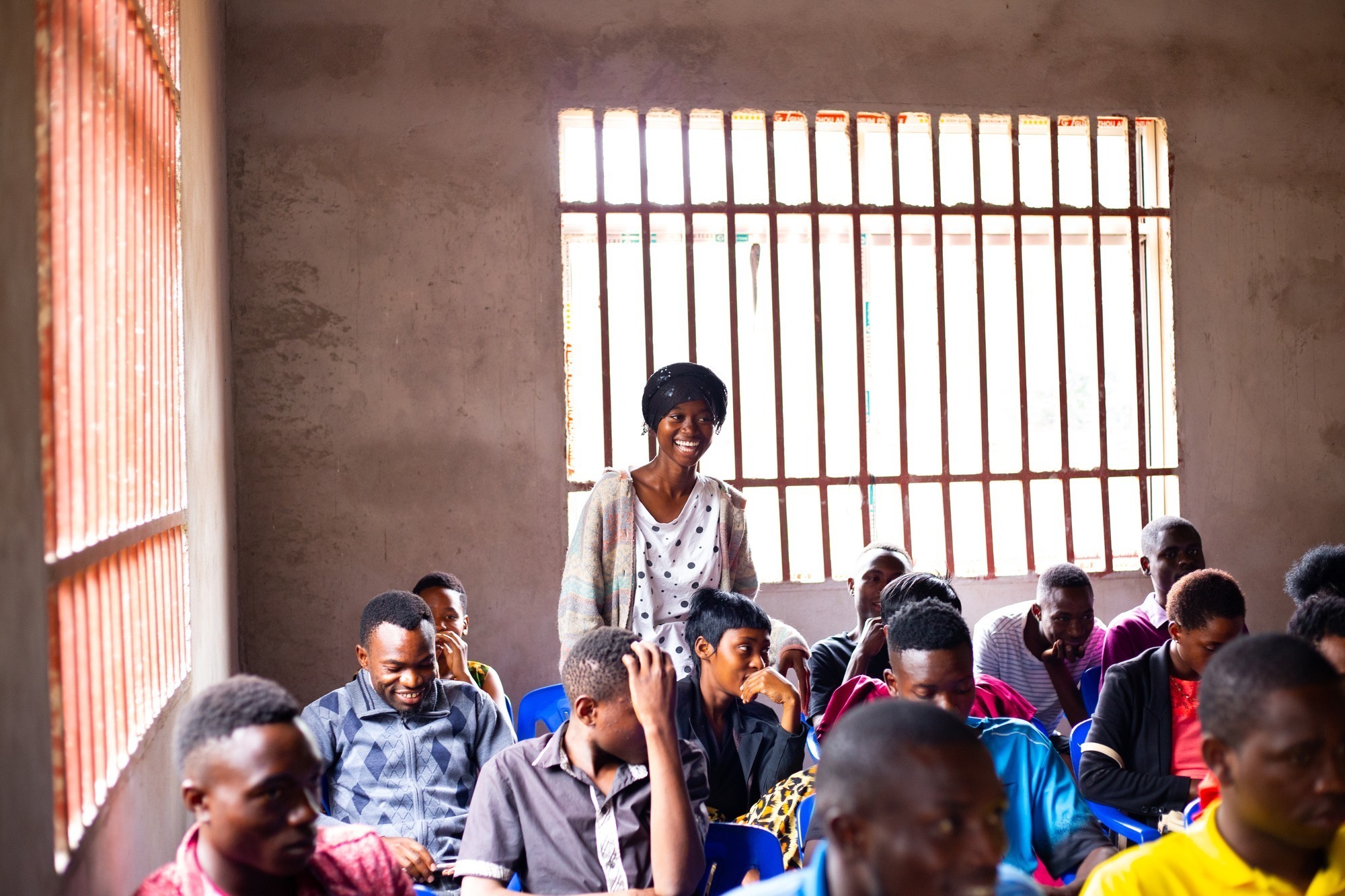 The Era of Youth. Youth unemployment won't be solved without young people leading the solutions. Read our article published in Geography Magazine.
The employment crisis facing half the world's population can't be ignored and won't be solved by business as usual. In the next decade, the World Bank estimates one billion young people will enter the labour market with only 400 million expected to find work if things remain unchanged.
On top of this, a major target to reduce youth unemployment set out in the Global Goals has already been missed.
Young people's career aspirations and working lives are often decided by their education. But not all education is equipping young people in the right way.
How can policy-makers ensure this generation is supported in the future world of work, with workers and citizens contributing to a prosperous and sustainable world?
Working alongside young people, we are committed to answering this question in our research. On this page you will find our research and recommendations so far.
We need to prioritise education as a means of social justice. Education relieves poverty, increases social justice, empowers youth and women. It helps each person to reach their full potential and brings significant economic returns in the country.

Hadia, Somaliland, as part of our Youth at Heart research.
Youth at Heart.
In 2020 Youth at Heart, a two month participatory research project, was co-led by a group of 12 young co-researchers from Sahel, Horn of Africa and MENA regions. They designed the methodology, collected the data, analysed and presented their findings.
From their research, they launched four 'Youth Principles' to help guide solutions to problems young people are facing related to their education and work, brought about by the COVID-19 pandemic.
Ultimately, the research informed key conversations at the Youth at Heart Virtual Forum led by the Netherlands Ministry of Foreign Affairs. The key were showcased at the virtual forum sparking conversations by governments, UN agencies, private sector and civil society to put youth at the heart of policy discussions around education, work and COVID19 recovery.
Now the full report behind their research has been launched: It's Our Future.
How young people are making a living.
In 2019, we worked with a group of young people from eight countries to put a much-needed spotlight on the looming youth unemployment crisis.
With 90% of young people living in low-income countries, where the vast majority are unemployed, underemployed or in precarious work, the situation will worsen as youth populations continue to grow until 2100.
Research carried out in partnership with Cambridge University and a group of young people found that many existing employment interventions are failing – young people are gaining skills but unable to secure employment. We used the report to call for employment initiatives that drive demand for a young, skilled workforce, and that are based on young people's first-hand experience of making a living.
Getting By
The quantity and quality of young people's employment in lower income countries is a pressing global concern.
Download
JPG / 20.99 KB
Making a Life
Young people's working futures aren't just about having a job, but making a meaningful living.
Download
JPG / 18.36 KB
As a young person, I want to have my voice heard and participate in decision making for the future of youth employment and making a living. Working with Restless Development was an opportunity to share my frustrations, worries and views as a young person struggling to make a living.

Moneera Yassien, a 22-year-old social entrepreneur from Sudan (picture)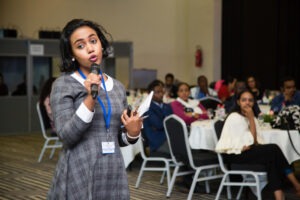 The research also made one thing very clear: decision-makers need to start listening to young people. The voices of young people are conspicuously missing from the conversation about how they can make a living, and there is a widening gulf between their perspectives and policymakers.