Young people are demanding radical change to the education system.
In a fast-changing world, outdated teaching styles and a tired old curriculum are failing to prepare young people for the world of work.
This is the message being taken to the RewirEd Summit by a team of young people who are campaigning to #MakeEducationWork.
Their calls are motivated by findings in a new report launched by young people: By Us, For Us is the biggest youth-led study on global education since the pandemic hit.
With over a billion young people expected to seek work in the next decade and just 40% expected to find it, the RewirEd Summit is an important moment for action on education.
Restless Development will be supporting eight youth delegates to share their Curriculum for Change with policymakers at the summit, which outlines the action that needs to be taken to make education work for young people.
Meet the Youth Delegates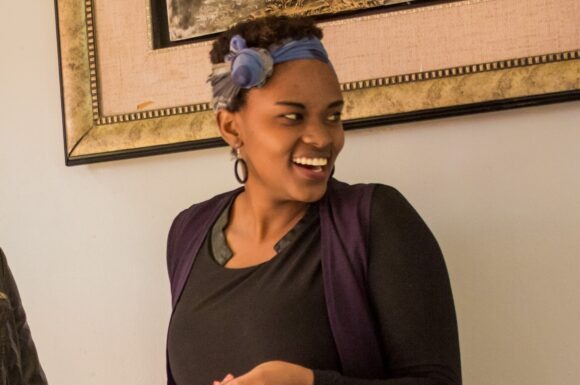 Alice Mukashyaka – Rwanda
Alice is an education enthusiast, raised in Rwanda. She co-founded Starlight, a Rwandan Ed-tech company that makes STEM learning kits and introduces young students to STEM careers, mentorship, and role models. She advocates for youth participation and Education.
Alice says:
"I have seen educated people changing the world, able to challenge the status quo. I believe that education leads to reason, reason leads to understanding and understanding leads to more open dialogue. I want to witness a sustainable world with equal access to education. This is the right time to make education work."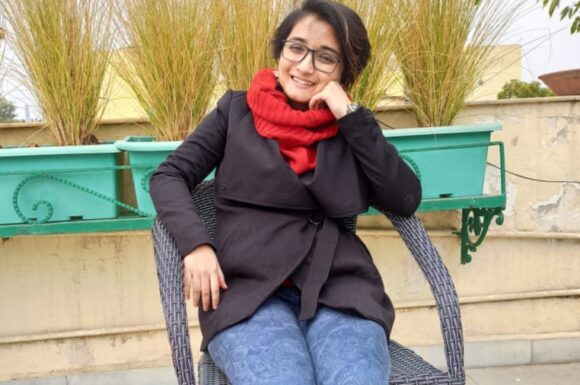 Srijani Datta – India
Srijani is an 18 year old climate activist from New Delhi, India. She is a student of Sociology and leads research teams at Youth For Climate India and Fridays For Future Delhi. She launched a digital campaign 'Period Start of Story' which advocated for access to menstrual products during the pandemic. She is currently developing a sustainable sciences course for undergraduate girls to bridge the gender gap in STEM careers.
Srijani says:
''Building back better from the pandemic is imperative, and that cannot happen without young people's meaningful participation. The future has to be defined by young leaders of today.''
Purity Musatila – Zambia
Purity advocates for quality education and menstrual health and hygiene for young girls in Zambia. She is the co-founder of an organization called Tuisunge Zambia, which makes and donates reusable sanitary towels to young girls in community schools.
Purity says:
"I believe that for African countries to develop economically, young people should be at the centre to drive that change through research, implementation and innovation.''
Mahendra Phagwah – Guyana
Mahendra's parents are mute and deaf, which led him to become and education and disability rights activist in his region. Mahendra is the holder of a Distinction of Associate Fellow from the Royal Commonwealth Society and is the co-founder and President for the Global Economic Foundation – Guyana Chapter. He is pursuing Pre-Law with the hope of becoming an Attorney at Law one day.
Mahendra says:
"We must create a better world for ourselves and that of our parents. They worked with whatever little and so, we must multiply from their little so that their sacrifice bear fruit. Let us spring a garden of life where we all have a voice".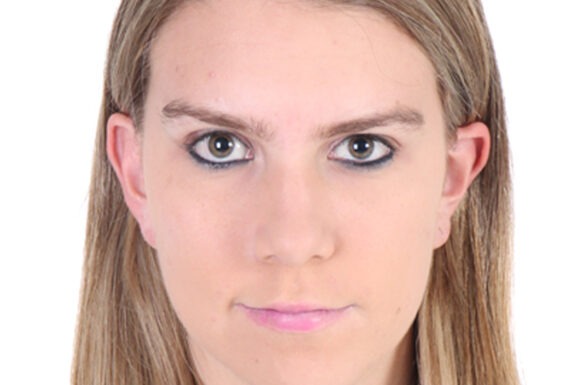 Carolina Fabara – Ecuador
Carolina is a law graduate, specialising in Business Law and currently studying her Master's, with a focus on commercial law at Shanghai University of Finance and Economics. She has a diploma in International Defense of Human Rights from the University of Zaragoza in Spain and a Diploma in Defense of Women's Human Rights at Universidad Austral in Argentina.
Carolina says:
"I am committed to defending women and supporting women in economic empowerment and that's start with education''
Gertie Cameron – UK
Gertie Cameron is a 19-year-old British activist and advocate for youth empowerment and quality education. She is interested in learning about the theories and methods of education, communication, and management, and wants to pursue a career in developing a sustainable, relevant, and holistic education system that puts young people in the best position to enter both the workplace and the world.
Gertie says:
''Education needs to go beyond test and textbook. It must become an open, inclusive and diverse environment that allows young people to explore and develop their creativity, individuality and capability.''
Nandini Tanya Lallmon – Mauritius
Tanya is a social justice activist adopting a decolonial perspective on LGBTQIA+ rights as African Union Youth Charter Hustler for Mauritius. As a Fellow at OutRight Action International, she advocates for LGBTQIA+ rights and harnesses the international law system to protect LGBTQIA+ people from religion-based violence.Through the #Reform53 campaign, she lobbies against discriminatory laws on behalf of the Commonwealth Youth Gender and Equality Network under the Royal Commonwealth Society.
Tanya says:
''Education is crucial to take down barriers created by differences. It fosters empathy and flavours inclusion."
Peace Mbeiza – Uganda
Peace is a quantitative researcher and a third year student at Makerere university Kampala pursuing a bachelor's degree in social sciences-majoring in social administration. She is an alumni of the Young African Leaders Initiative (YALI) with a strong passion for climate change, youth leadership and quality education for girls.
Peace says:
"I am passionate about working with young people and believe young people have the power to drive change and create a sustainable planet"
RewirEd Summit
RewirEd is a global initiative launched by Dubai Cares, in partnership with Expo 2020 Dubai, focused on "rewiring" education to ensure a future that is prosperous and sustainable for all. The focus is breaking out of traditional conversations in this area, exploring new ideas and, most importantly, putting young people at the heart of the conversation.
Find out more about the summit and register to attend.
The Youth Delegates and Restless Development will be sharing two pieces of research at the event.
'By Us For Us'; and 'Living in the Climate Crisis: Young People in Uganda'
Join #MakeEducationWork
Young people are coming together to demand a better education system for all. They are calling for:
Education Restart Grants to help those most in need to catch-up on learning they missed out on during the pandemic
A new curriculum focused on practical skills that get young people ready for the workplace
A seat at the table in shaping education policy, with decision makers not just listening to young people but sharing power with them
Sign up to our #MakeEducationWork campaign to show your support, get exclusive access to an online community of changemakers and information about how you can attend the RewirEd Summit.