Supporting girls to complete their education.
Zambian Girls 2030 engages in a range of strategies to increase the number of girls attending and completing their secondary education. At the same time we support girls' career aspirations and help them to make informed decisions about their sexual health.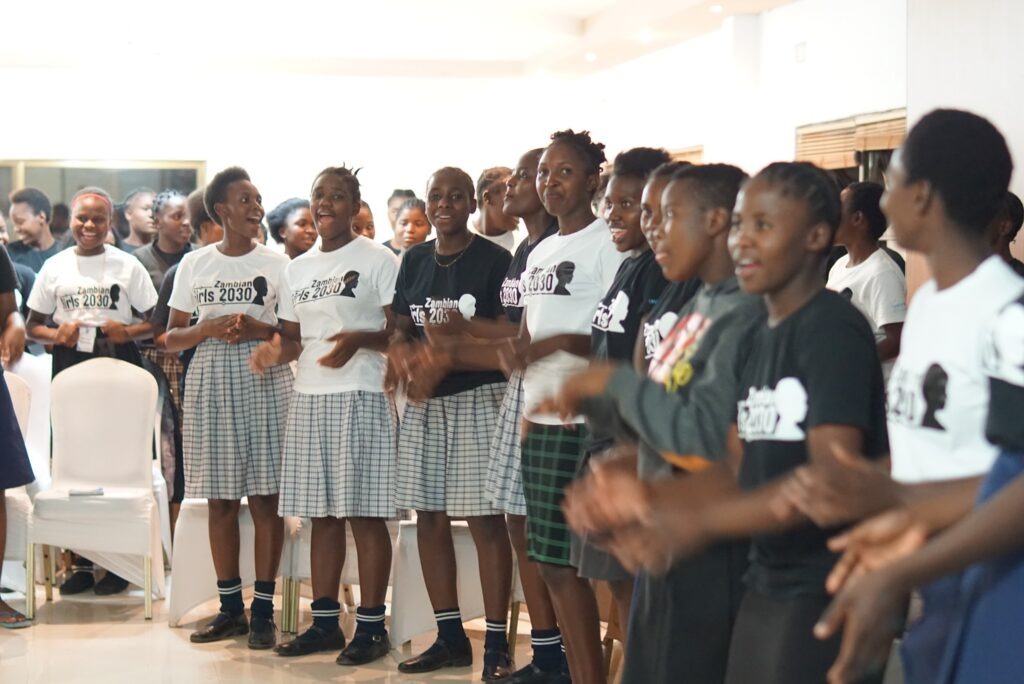 We run a weekly career and skills clubs in schools to help girls take control of their lives by safely navigating the issues that most commonly lead to them dropping out.
6,000
girls enrolled in school club
These clubs cover issues such as Sexual and Reproductive Health (enabling young girls to make informed decisions around their sexual health), financial literacy and livelihoods (equipping them with the basic skills required to set up an enterprise), and career guidance and counseling (enabling them to identify and achieve their career aspirations).
We also facilitate a two week Career Internship Programme. Young girls are helped skill build through these internships. They are also encouraged to create connections in industries they have identified as potential career paths.