Empowering a generation of change-makers.
A quarter of the globe are young people aged 10 to 24. This is the era of peak youth. But youth unemployment is 13% – 3 times higher than the rate for adults.
UPSHIFT empowers young people to identify challenges in their communities and create entrepreneurial solutions to address them. It is designed to build transferable skills and create opportunity, with a focus on the most disadvantaged young people. In Sierra Leone in 2021, we will be supporting 10 female mentors, and working with 250 adolescent girls in Freetown.
To take part in UPSHIFT, girls apply as a group with an idea for a potential service or product that addresses a challenge facing them or their community. Restless Development will then support the groups build their idea through workshops, ongoing mentoring and seed-funding. The project has two main phases: user research and stakeholder mapping, and designing their product or service.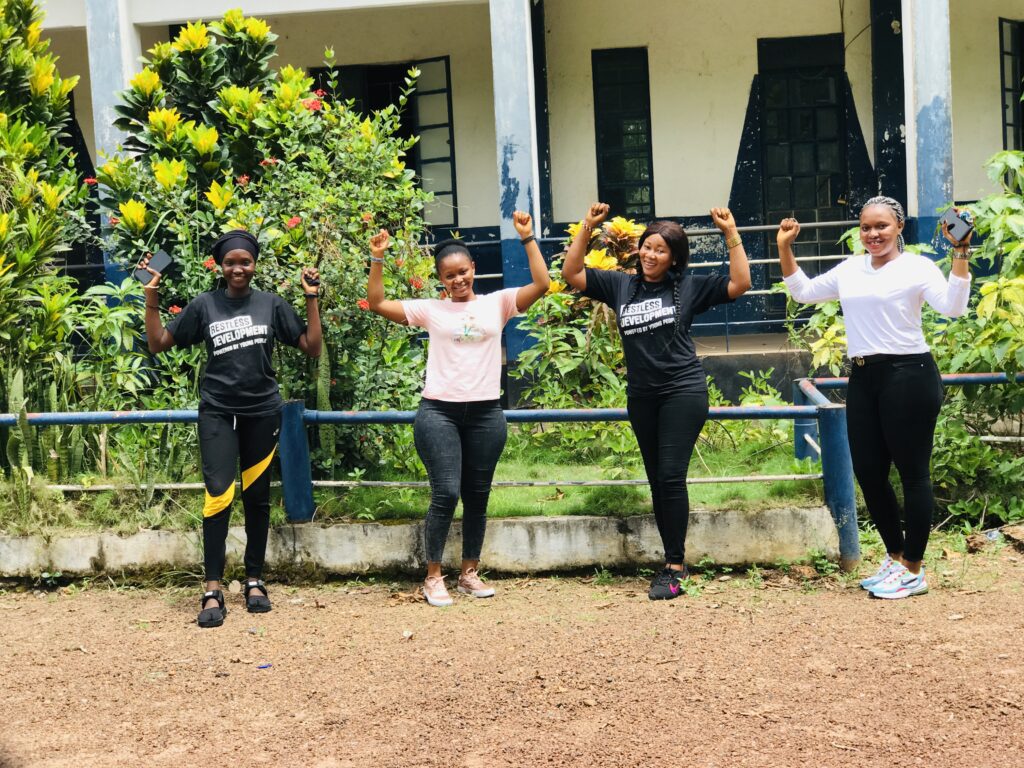 I am excited to be working on the UPSHIFT programme and with UNICEF, as this offers me the opportunity to contribute to improving the capacity of adolescent girls and support them to take decisions that will not only change their communities but to also improve their capacities to lead development.

Hezina, UPSHIFT Programme Coordinator at Restless Development
We will also be adapting the global UPSHIFT workshop curriculum to the context of Sierra Leone. This will ensure the workshops are as useful and inclusive as possible for young people, and particularly girls, in Sierra Leone.
The UPSHIFT curriculum and programme was developed by UNICEF. It started its journey in Kosovo in 2014 and is now being delivered in 22 different countries. You can learn more about the detail of the UPSHIFT curriculum through UNICEF.
More from Restless Development Sierra Leone