No one else knows more about youth issues and how to solve them than young people themselves. We are the experts.
– Mialy, 24, Youth Researcher from Madagascar
The world continues to face unique challenges. From climate change and economic inequality to political upheaval and social injustice, the world is changing. Young people are at the forefront of these changes. Yet, they remain passionate and resilient and have continued to inspire us with their determination to create a better future.
As the world prepares to bid goodbye to 2022, we are grateful to all young leaders who have shared their stories with us, and to our donors and supporters who make our work possible. A special shoutout to our team working around the world, across borders and time zones.
The year 2022 has been turbulent, full of opportunities and hope. Together, we successfully navigated an increasingly complex world and continue to push forward to build a just and sustainable world.
Before we move on to 2023, it's time we celebrate the impact of Youth Power, here are the major highlights:
Thank you!
You helped us raise £1,783,242 through our Power Up Aid Match Appeal and the Big Give Christmas challenge through which girls like Serah, Kadiatu, Christina and Illumbo were able to set up their own businesses, access trainings and claim their right to an education.
Through a total of 68 active programmes and allied activities:
3,731
young leaders were trained and supported.
107,452
changemakers are multiplying changes.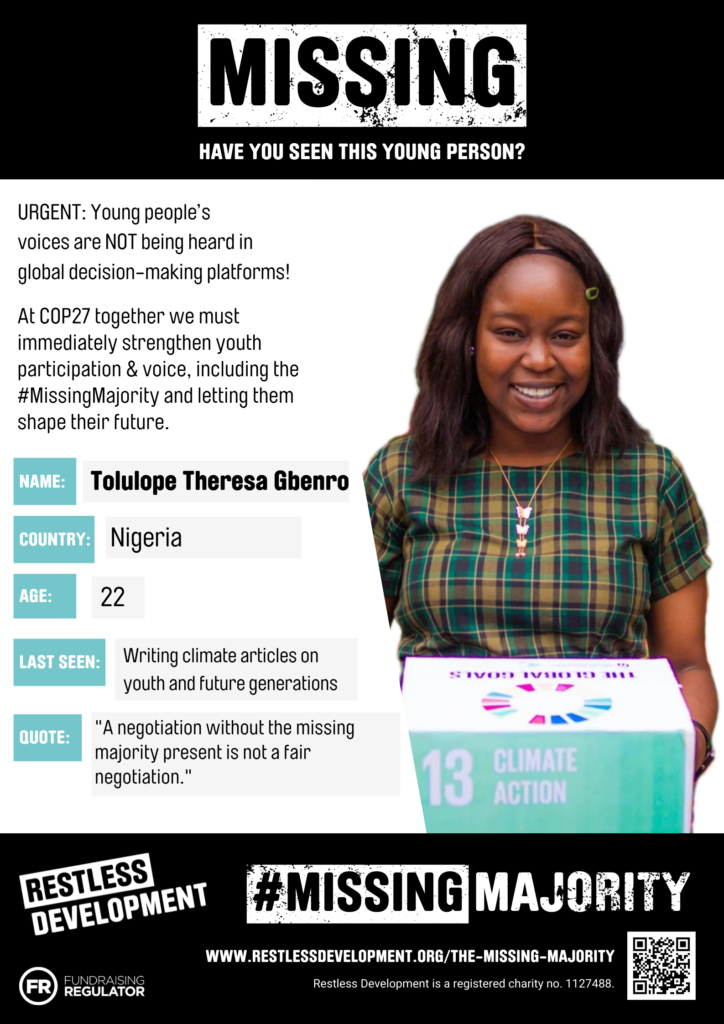 In 2022, we took the #MissingMajority campaign to COP27. This campaign provided a platform for young people to be heard. 230 young people sent us their stories and messages that we shared with leaders to demand accountability and ensure no young people get left behind.
Sharing young people's stories at COP27 was one of my highlights, to give a face to those missing in most conference rooms.

Ines, Youth Power Manager
Triathlons
The annual Schools Triathlon Series was back in full force with 2 new event locations and over 6,000 young people from across the UK taking part. They raised over £600,000 and every pound raised was doubled by the UK Government as part of the #PowerUp appeal, bringing the grand total to £1.2 million.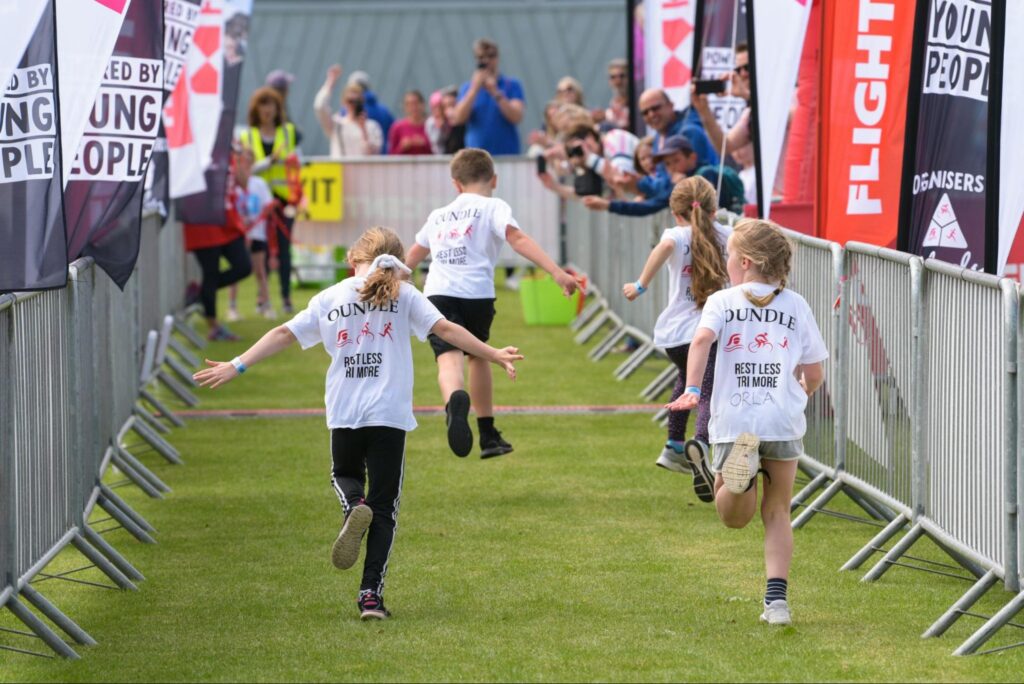 New Global Strategy
We launched our new Global Strategy to help us to continue putting #YouthPower at the heart of everything we do. We launched the Youth Power Principles, and the Power Shifting Checklist and recruited 10 power shifters to embody youth power, inside and outside the agency.
State of Youth Civil Society
We published the State of Youth Civil Society Report highlighting #YouthPower stories of activism and resilience.
WeAreRestless
In 2022, you continued to write about issues that matter to you on wearerestless.org and created a community of young people determined to make a difference. 
We launched the Youth Power Podcast with a special Pride Podcast, published voices from the Global South through blogs like COP27: An Open Letter to World Leaders, amplified articles on International Day of the Girl Child: PowerShifting to achieve a gender equal world and spotlighted blogs like Making 'Transformation' really transformative.
Youth Collective
We welcomed 2789 new members to the Youth Collective in 2022.
We organised 3 virtual Leadership Labs attended by over 100 young people and seven physical ones two in Central America (Honduras and Guatemala ) and five in Middle East and North Africa. The topics covered were power shifting, sexual and reproductive health and rights (SRHR) and women with disabilities, intersectionality, period poverty, and sexual violence among others.
Hub Highlights
Uganda
In 2022, we engaged 186 young leaders and reached 15,635 young people through 5 programmes, in Uganda.
Youth voices matter in the world, and by volunteering, we can make it a better place for everyone.

Byakuno Yakut, Volunteer, Countering Corruption through Youth-led Budget Advocacy Project.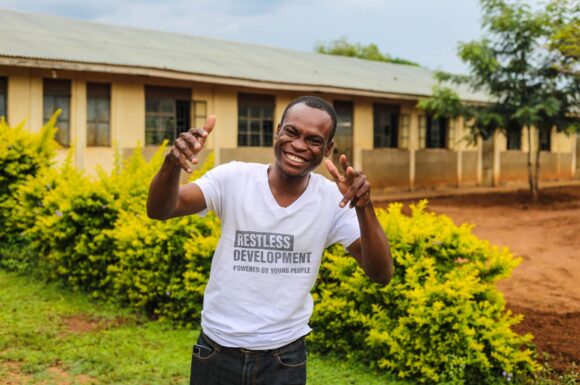 Sierra Leone
Our Sierra Leone hub implemented 9 projects in 2022, through which we trained and placed young volunteers, in 1,614 communities to reach 93,220 young people.
We are young and bold, given the right opportunity we can make impactful change in the world.

Hawa Sylvia Koroma, Volunteer, WLIIS Project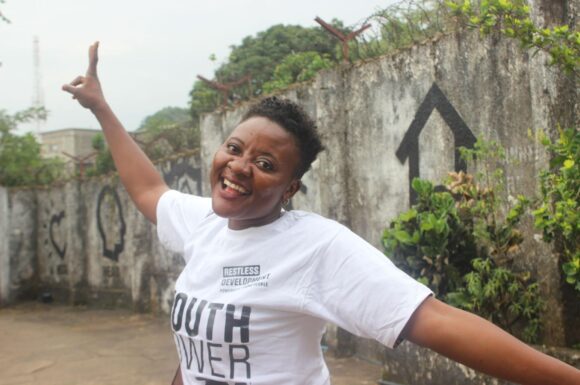 Tanzania
Restless Development Tanzania reached 51,472 young people through its work focussed on livelihood, SRHR and voice.
Education is a key to unlock your potential and a central tool to utilize your talent and challenge yourself.

Nurdin, Youth Accountability Advocate-Youth Be Responsible Programme

India
In 2022, Restless Development India Hub directly worked with around 16,290 youth volunteers and 844 stakeholders on the issues of gender and sexual rights.
Mobilising the youth to bring about a radical yet sustainable change is fundamental for a better society.

Rinki Kumari, Youth Facilitator (Pahal)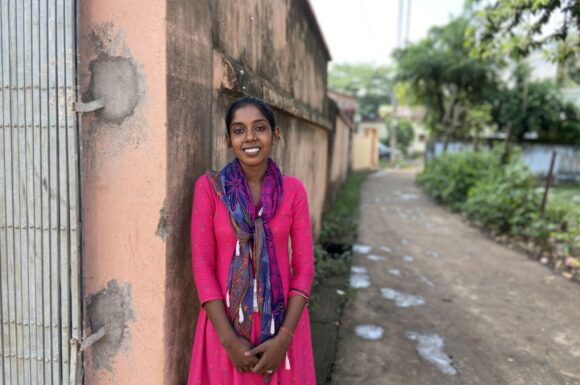 Zambia
Restless Development Zambia reached a total of 21,037 young people under four goal areas: SRHR, business training and financial literacy, governance, rights, accountability and leadership.
Young people must be consulted on all issues affecting them. Without their involvement there can never be development.

Japhson Kalengo at the Restless Development Zambia Localised Strategy Launch
Zimbabwe
Our Zimbabwe hub reached 3,769 young people with training on Comprehensive Sexuality Education as well as HIV and AIDS-related training/information.
When young people have the power to lead change, they can ensure that there is a sustainable and progressive development.

Kelly Vongai Muronzi, Programme Associate
2022 was a year of activism and progress for young people. We worked to ensure that voices of the young people were heard and youth-led civil societies strengthened. The major highlight for us was the launch of our global strategy, the Youth Power Principles and PowerShifting Checklist, these will help us look ahead to a future where young people lead.
As we march forward, we invite everyone to join us in our efforts to amplify the voices and agency of young people. Together, we will continue to drive progress through #YouthPower.
See you in 2023!