The initiative, called "WILLIS," aims to empower women to promote economic growth in their communities while supporting them to advocate for improved financial services and policies in a sustainable and impactful way.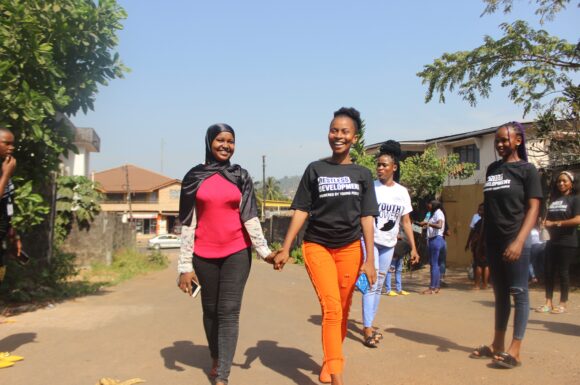 From the inception of the programme till date, 148 female volunteers have been providing basic literacy and numeracy skills, book keeping, and accurate guidelines on formal banking systems and its importance on to the savings group members.
So far, 84.4% of women engaged by the project's volunteers are now confident in using financial services, resulting in 318 women and 101 savings groups opening savings accounts with Sierra Leone Commercial Bank.
The program has advocated with Orange Money mobile banking service in Sierra Leone to relax their agent tariff for WLIIS women and negotiated with Sierra Leone Commercial Bank Women Banking to provide soft loans to WLIIS who have saved Le 1,000 with their bank
Together with the Ministry of Gender and Children's Affairs (MOGCA), the programme continue to hold community dialogue meetings to discuss current policies, practices, barriers, and potential solutions.