On 17th March 2022, we held our CSW66 panel event on Young Feminist Aspirations for COP & Climate Justice.
Climate change affects young women and girls disproportionately and young feminists are leading the way to change.
Young feminists are not calling for technocratic market-based solutions at COP. Instead, we demand intersectional and radical systems change that address the roots of inequality and crisis and protect our gender and reproductive rights. 
Missed the event? You can watch the recording here:
Objectives:
Creating a safe platform for young diverse feminist climate activists to share their perspectives of COP 26 (and beyond) and aspirations for the future

Showcasing what young diverse feminist climate activists are already doing to adress climate change using an intersectional perspective that integrates sexual rights and reproductive health and rights and other fundemental lenses

Uniting youth voice to call for accelerated action to address climate change and SRHR challenges for young people in their diversity

Sharing youth led cross-movement strategies for climate justice beyond single-issue policy approaches, especially centering the leadership and experiences of marginalised groups
Our young diverse panel of activists include:
Poonam Ghimire
Poonam Ghimire is a graduate of Forest Sciences, and the Next Generation Fellow (2021) alumni at the United Nations Foundation. As the Next Generation Fellow, she worked with her colleagues from across the world to provide young voices on the UN Secretary General's 'Our Common Agenda' report and also prepared 'Our Future Agenda' report. Poonam has been an advocate in Nepal for equal education for girls and climate change since she was 11 years old. She has received international awards like Sir Gregory Award 2019, and Global Citizen Youth Advocate 2016.
Marinel Ubaldo
Marinel Ubaldo is an advocate for climate justice and the environment. She is a Registered Social Worker and one of the Founders of the Youth Leaders for Environmental Action Federation, a youth-led organization based in Eastern Visayas that aims to mentor youth individuals and organizations in climate advocacy. She is also the Advocacy Officer for Ecological Justice and Youth Engagement of Living Laudato Si' Philippines. She is a petitioner and has acted as a Resource Person during the Climate Justice Liability Public Hearing during the Climate Week in New York USA last September 2018. Her global campaign with Amnesty International calling on the Philippine government to ensure relocation of Super-Typhoon Haiyan survivors generated 528,070 actions from around the world.
Ligia Destephen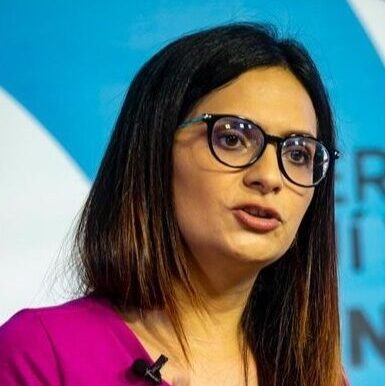 Ligia María Destephen Lavaire, Master in Adolescent Health from University of Pernambuco, Brasil, licensed in Psychology from the UNAH. Experienced in women's, girls' and adolescents' rights, prevention of violence against women and attention to victims/survivors of GBV. Experienced in training processes and advocacy on SRHR. We Lead Community of Action Facilitator in Honduras, global consortium for advancing SRHR for young LBT women, young women with HIV, young women with disabilities and young women affected by displacement. Member of the PAE strategic group.
Joanita Babirye
Joanita Babirye (she/her) is the Co-founder at Girls For Climate Action, a movement that is putting young women and girls at the forefront of climate action. She serves as the youth Action Coalition leader under Generation Equality on Feminist Action for Climate Justice. She is an ardent advocate for climate justice and meaningful engagement of youth especially young women in climate policy formulation, strengthening and implementation at all levels. She was recently named among the 100 most influential young Africans under leadership and civil society.
Government representatives include:
Laura Bas
Laura Bas is the Youth Ambassador for Sexual and Reproductive Health and Rights, Gender Equality and Bodily Autonomy to the Dutch government. Through her work as Youth Ambassador, young people have an official voice in Dutch international policy making about their sexual and reproductive health and rights. Laura plays an important role as a link between young people and policy makers, with the aim of aligning the work of the Dutch Ministry of foreign affairs more with the lived realities of a diverse group of young people.
Camilla Pankhurst
Camilla Pankhurst is an Education Adviser at the UK's Foreign, Commonwealth and Development Office (FCDO), where she has worked on education for the last 6 years. Currently, she's responsible for developing the FCDO's policy position on the links between education and climate change, as well as providing technical advice for the UK's involvement in the two major global funds for education, the Global Partnership for Education (GPE) and Education Cannot Wait (ECW).
Dr. Kirsten Echternach
Dr. Kirsten Echternach is a specialist in internal medicine. Until 2021, she worked as a senior medical officer doing assessments in disability, rehabilitation and pension procedures. As Member of an NGO, she went to Ghana twice and she is currently president of the ZONTA Club Krefeld. Since September 2021, she is working at the BMZ, with focus on girls education – not least because education has been proven to have a high impact on health, also of future generations.
The panel discussion is hosted by:
Poorvi Mehrotra