Young people hold government accountable for SRHR services amid Covid-19
On Friday, 27the August 2021, Restless Development Zambia and BBC Media Action which are co-jointly implementing the Tikambe Youth media project hosted the Tikambe National Dialogue where young people from Zambia's four provinces converged virtually to share challenges and recommendations for sexual reproductive health amid the Covid-19 pandemic.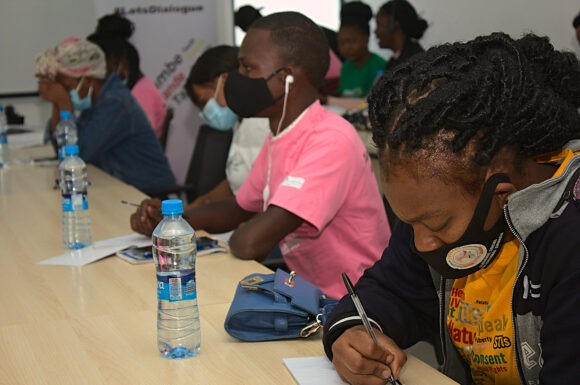 Young People's SRHR Challenges
Young people in Zambia have faced significant barriers in accessing essential sexual and reproductive health information and services during the COVID-19 crisis.
With disruption to schools, clinics and community centres; places where young people access SRHR services and information, most young people have faced difficulties in accessing contraceptives and other essential services such as safe abortion which has denied them the right to control their bodies and lives.
The rights of young people have been highly affected. Most young people who were going to clinics for contraceptives are now not going, because clinics are focusing on COVID-19 patients. This has led to an increase in unplanned pregnancies among women and young school girls leading to many unsafe abortions

Mariah Salubusa, Young Volunteer, Restless Development
The Ministry of General Education and Ministry of Health should provide more spaces for young people to support the provision and access of counseling services within schools and health centers.

Kondwelani Kamanga, Young Volunteer, Restless Development
Government's Commitment
The government pledged its commitment to addressing challenges and recommendations presented by the young people.
Government has proposed to develop an age consent policy were young people are not faced with any barriers when accessing services such as contraceptives or safe abortion.

Dr. Kakungu Simpungwe, Assistant Direct, Adolescent Health, Ministry of Health
Various proposals were made by young people through a position paper presented to the Ministries of Health and Education.
Among the many proposals was the need for government to deliver comprehensive sexuality education in its entirety in age appropriate ways and that educators must be open about sexuality issues.