Supporting Youth Civil Society to thrive
Young researchers have found that youth civil society, the amazing network of groups and organisations run by young people, is only just surviving. We want to see it thrive.
We work with youth-led and youth-serving organisations to support and strengthen them through the Youth Collective, our global youth civil society network. The Youth Collective is made up of around 4,000 youth groups around the world. We support these groups by sharing funding opportunities, trainings and events and facilitating networking and collaboration. Most importantly, we advocate for these groups, who are often overlooked, in the development sector. It is their lived experience, expertise and innovative approach which will make real change in the world, and our job is to remove the barriers to this happening.
Donor Dialogues
In our recent Donor Dialogues series, we brought together youth group representatives and donors to talk about the barriers to accessing funding. Registration status, language and digital access were all raised, as well as some in depth discussion of the nature of the relationship between donors and organisations – and whether a new, more trusting approach could be adopted.
As a result of this event, we will reflect on how we might incorporate aspects of Participatory Grant Making into our Queen's Commonwealth Trust grant making approach.

Chris Kelly, COO, The Queen's Commonwealth Trust
Dialogue is the first step in addressing inaccessibility in traditional funding models and breaking down barriers to action. If you would like to talk more about how your organisation can access or make available funding, please get in touch: youthcollective@restlessdevelopment.org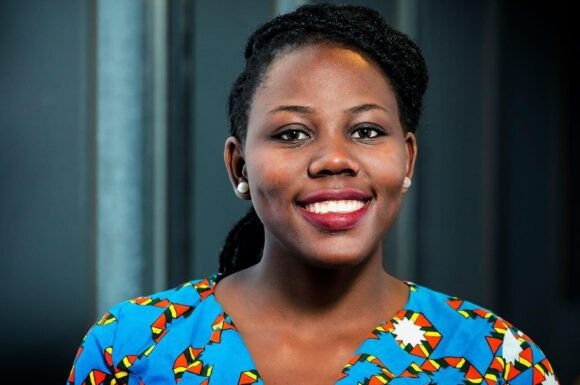 Youth engagement is not just about calling young people for a meeting. It should be active, participatory, diverse and flexible. Projects come and go, but funding needs to be sustainable.

Sophie Nabukenya, Executive Director of Hands of Hope Initiative Uganda
The Leadership Labs
Our Leadership Labs event series supports youth collective members to share their skills through peer learning sessions. These are online workshops focusing on accessing funding, organisational capacity, resource mobilisation and innovation.
We also curate a series of learning resources which can be accessed through our resource library. The resources are themed around funding, youth engagement, activism, governance and skills development.
Youth-led research into the State of Youth Civil Society
Our youth researchers have designed, conducted and reported on important trends within youth civil society.
In 2020, they identified challenges faced by youth organisations and what can be done to support them to thrive in the Shifting Power research. This led to the development of our Development Alternative programme to strengthen meaningful youth engagement in development and support youth groups.
In 2021, they released the Resilient Realities report, focusing on how youth civil society has coped with, and responded to COVID-19.
Our latest State of Youth Civil Society report, Youth Power in a Pandemic, looks at youth civil society a year on, to see how the COVID response has changed and adapted, and how youth organisations are building back.
Impact
Each year we share a survey with our members to understand how the Youth Collective is serving them, and what they would like to see next. We also have regular dialogue by email, whatsapp and at events. In this way we are able to grow and develop and make sure we are led by our members.
The Youth Collective has played a leading role in responding to various issues in the areas of resource mobilisation and network development amongst youth civil society. It has boosted our fundraising efforts for our programming, explored our latest engagement with other youth organisations and potential donors/funders.

Acton Banda, Volunteers Welfare for Community Based Care of Zambia
Organisations say that joining the Youth Collective has added legitimacy to their groups in the sector, for some their listing is their only online presence. Events have given them a platform to be heard, and trainings have increased their skills and financial planning capacity.
When we asked Youth Collective members how being part of the network has supported them to thrive:
The workshop on resourcing strategies brought practical solutions to my organisation. We were able to get ideas on how to relate to money and the different sustainable models. It's very important for my organisation to be part of like-minded CSOs that are youth-led, focused, and serving.

Eva Namutebi, Helping Syndicate Foundation.