All our people play a role in unleashing the power of youth to deliver a just and sustainable world.
Our people will make our strategy a success and we believe our people deserve to be part of an Agency where they know they can succeed and grow as individuals and as a collective. Our ambition is to build a community of staff, volunteers and associates who thrive and drive the success of our strategy and agency, inspired and guided by our culture and values.
Why we love restless – hear what our staff say
The following videos come from staff across our Agency outlining why they love Restless.
You can also read about what our staff and volunteers have to say about Restless Development and their experiences with us on our WeAreRestless Blogs
We regularly seek feedback from our staff through anonymous surveys. This is what they told us in 2023:
Employee satisfaction:
"All the staff are friendly and helpful and I get to meet people from all over the world due to Restless being an International organisation. There is a huge focus on well being and mental health and we have a lot of flexibility – this makes it a lot easier to have a good work life balance."
"The Culture and values of the organisation are amazing. The policies around the organisation are inclusive and protective of the staff. There are opportunities for growth and the organisation is supportive of staff's ambitions and personal self development."
"A diverse, energetic environment to work, and wonderful minds from across the globe coming together to work on larger challenges people and the planet face today, so yes, I absolutely love working here!"
"Restless Development provides a very supportive environment where you grow your skills and enhance your work experience. We are provided with support, tools and resources required for enhanced performance on the job. I am provided with opportunities to grow my career. Restless provides me with a conducive learning environment that challenges me to growth."
In our 2021 Agency Survey staff told us:
99% of staff said they were proud to work for Restless Development.
98% staff felt that they were able to express their views openly and are listened to
95% of staff feel valued and that their contribution is recognised.
96% felt empowered and supported to succeed in their role.
Powershifting
We are feminist, inclusive, gender transformative and anti-racist in our approach. We are
grounded in communities and work in partnership to ensure young people lead in everything we do. We recognise historic power inequalities and aim to decolonise development.
We recognise the barriers that women, girls, non-binary people, people living with disabilities, and young people with different ethnicities, religion and sexual preferences face in the communities in which we work. We want to proactively shift power and ensure every young person is able to lead and create a just and sustainable world and access their rights. To do so we believe we need to address systematic inequalities in everything we do.
So much of our work relies on the connections, bonds, shared values and wellbeing of our people, from volunteers to trustees. Our work can be tough and is not without its challenges. Supporting our people to be happy and healthy, striving for diversity, ensuring all voices are heard and included and aligning our day to day work and decision making to our values is essential to life at Restless Development.
In 2023, we made intentional steps forward across our Agency to shift power and our new Agency plan (2023-30) has some important ambitions and targets.
Our values
Restless Development has always lived by its values. Developed by staff in 2016, and updated in 2023, they continue to guide our work and make us who we are. On our new journey towards Power Shifting, they remain as relevant as ever, driving us, inspiring us, challenging us and uniting us. More than just posters on the wall, they are alive at the heart of how we work, from the way we challenge ourselves and each other to the way we have courage to speak up and take a stand in favour of Youth Power and Power Shifting.
Our Values have guided and shaped this agency plan and we shall live by our values to deliver it. Our Values will underpin the ultimate success of this plan – challenging us to be brave and take risks, demanding quality in what we do and bringing more voices into the way we lead and learn through this plan.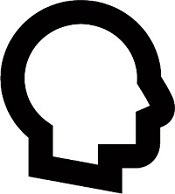 We are 100% professional. We prove that young people can.
We all have a leadership role. Everyone's opinion is valuable and we bring all voices to the table. We give young people the opportunity to succeed and to fail, generating leaders through experience. We are proud of our work and tell our story with conviction.
We are who we serve. We are brave.
We are professionals accountable to young people. Young people are at the core of everything we do. Our passion and energy drive us. We take initiative, innovate and try new things.
We are in it together. We listen and learn.
We are connected with our partners, with each other and with those we serve. We develop solutions as a team. Our rules and policies apply equally to all. We are generous with our expertise, our tools and our time.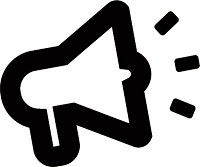 We generate leaders. We are proud to carry the banner for young people leading change.
We work in the context of poverty. We measure our results and use our resources efficiently.
We care about getting the right results. We act professionally and always seek to improve our work.
Supporting diversity, inclusion and ongoing learning
Our staff have organically developed their own global communities, or 'Employee Resource Groups', across the Agency to support each other and our inclusive diversity work. For example, Restless Youth is an informal network of young people aged 35 who meet once a month to forge connections across the Agency, share the challenges they face as young people in their respective communities, and to share skills and learning.
In addition we have set up a number of Communities of practice for people in similar roles to come together and share challenges, solve complex problems and issues and learn from each other: For example our People COP brings together like-minded individuals who hold responsibility for people, human resources and performance in their respective hubs and teams across our global agency. They come together in order to build best practice, share learning and develop skills and expertise, so that they can respond consistently and in the best possible way to meet the needs of people across our agency.