We are excited to announce our GenEndIt Youth Ambassadors (GYA) who will be working with us this year.
Together we will unleash Youth Power around the world to bring transformational change in the global movement to end AIDS by 2030.
GenEndIt Youth Ambassadors will focus on building a movement of young people committed to ending AIDS through collaboration, conversation, awareness, youth engagement, public support with a special focus on testing and prevention education, funding for the HIV response, and ending all forms of discrimination.
Saadat Aghayeva, Azerbaijan
I wanted to become a GYA because of my interest to bring social change to HIV issues in my community. I feel honoured to contribute ideas to the GYA programme.
Ending AIDS by 2030 is one of my prior advocacy topics, I am happy to be a part of the global changemakers network to create efficient social change together for an HIV-free world.
Tanyaradzwa Kudzaishe Makotore, Zimbabwe
I learnt about statistical research on HIV transmission amongst adolescent girls and women in 2017.
This gave me a voice to empower and inspire AGYW on their SRHR in a bid to end HIV and GBV. As I continued this work I realised I still had a lot to learn and being a GYA would give me this opportunity.
This ambassadorship is not only for me, it is for my community and all the young women.
Bipana Dhakal, Nepal
"If not now then when?" This notion inspires me to be a part of the GenEndIt Youth Ambassador program.
As a part of this program, I envision collaborating with the youth force incorporating grassroots level development.
I am motivated to bring change in the SRHR sector to enhance sustainability, innovation and uplifting community livelihood.
Callis Vishiti, Cameroon
I come from a community where the lives of many young people have been affected by HIV/AIDS or lack of SRHR awareness. To change this, I decided to actively contribute to bringing forth a positive change in this sector.
GenEndIt brings together young people to solve this problem and I wanted to be part of it and learn about solving problems surrounding HIV. I want to do my best to come up with feasible campaigns that can be implemented in my community.
Mohaiminul Raqib, Bangladesh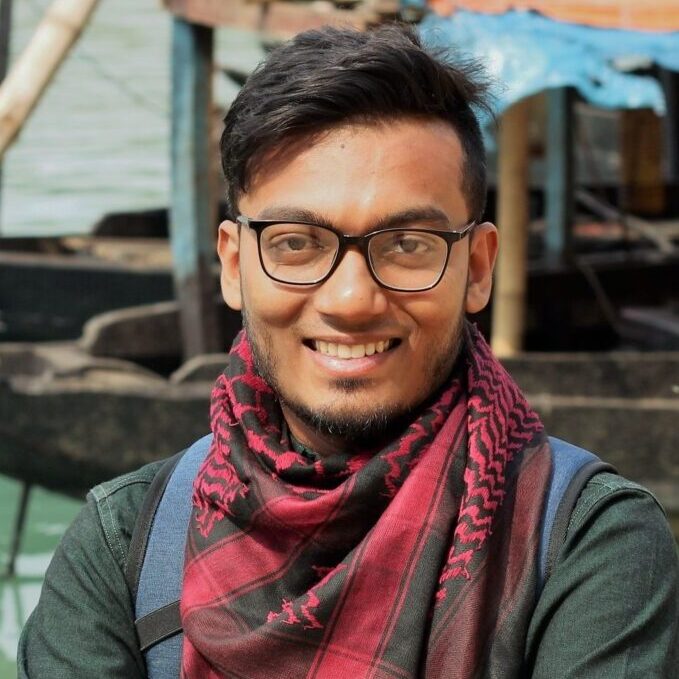 GenEndIt is a platform to showcase our creativity and implement ideas for ending HIV spreading globally. I am looking forward to learning a lot and collaborating with young people worldwide to make changes in the public health sector.
I envision collaborating with young leaders all over the world, contributing my ideas, and using valuable resources for the betterment of AIDS-affected communities.
Puseletso Agnes Mpeisa, Lesotho
There is a gap in the HIV and SRHR education, and a lack of tools to destigmatize and bring awareness about the issues. There is a need to advocate and build safe spaces to support young people, especially those living with HIV.
I want to bring young people to the frontline to seek, receive and impart adequate information related to HIV and SRHR issues so that they can access comprehensive healthcare services.
Montaser Qawadri, Jordan
In my country, we lack education in topics related to sexual and reproductive health and rights. It is my responsibility now to make the next generations aware of these issues.
Being a GenEndIt Youth Ambassador is a huge step towards raising awareness about these issues and I am looking forward to being supported by the communities and peers.
Onu Faith Ebere, Nigeria
I am a 22-year-old Nigerian who has a compelling desire to advocate on issues affecting young people living with HIV and AIDs to ensure everyone has access to services and comprehensive knowledge on SRHR. I wanted to be part of a team that takes the lead in ending AIDs by 2030 which motivated me to become a GenEndIt Youth Ambassador.
Fizza Munawar, Pakistan
Through this opportunity, I aim to reduce the stigma associated with SRHR.
There are healthcare inequalities deeply rooted in societal and political decisions. This motivated me to become a GYA as I want to effectively play my part in the promotion of the health of every individual.
I envision devising, advocating and implementing programs to prevent the spread of HIV and to reduce the prevalence of factors compromising the health of my community.
Luvo Sobuza, South Africa
My motivation is the number of people I have inspired by disclosing my HIV status to the public and those well-wishers who reached out to me.
An informed and inspired generation is one that is aware of sexual health, sees no shame in someone being HIV positive. I am creating a movement called Healing Inspires Victory (HIV) which will heal and inspire young leaders to take on the world.
Emmanuel Onwe, Nigeria
I lost my best friend to AIDS when I was 16. It reshaped my values and changed how I interact with others living with HIV. If people living with HIV and AIDS were not discriminated against, if there was comprehensive sexual health education available, maybe things would be different today.
This life-altering event is what motivated me to dedicate myself to improving the lives of other young people through HIV education, awareness and empowerment. Becoming a GenEndIt Youth Ambassador is the realisation of my promise to always utilize every space and opportunity to raise awareness on HIV/AIDS prevention.
Ekow Tachie-Mensah, Ghana
My passion drives me to work towards building sustainable societies with access to good health, education and information, and human rights.
Through GenEndIt we are on the way to end AIDS within 2030. GenEndIt is a platform to showcase our creativity and implement ideas to action for ending HIV spreading globally. I think I can learn a lot from this organization and collaborate with youths worldwide to work in hands and make changes in the public health
Maleeha Asif, Pakistan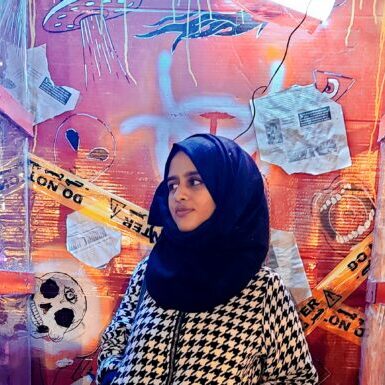 In Pakistan there is a sort of taboo attached to the open discussion of sexual terms, be it HIV/AIDS/SRHR, gender discrimination or social justice. I am grateful to be amongst a team of 15 youth ambassadors selected globally to advocate for HIV/AIDS.
GenEndIt has provided me with a platform to raise my voice and to try to achieve the target to end AIDS by 2030. I am looking forward to the GYA programme because when young people unite and take a stand, our goals will be achieved.
Kalisito Vaeceece Biaukula, Fiji Islands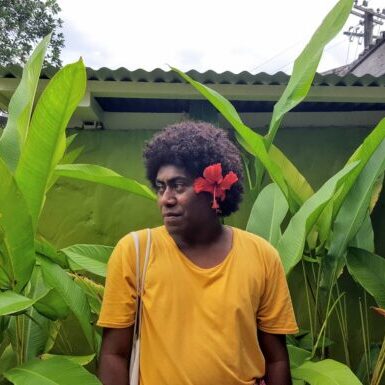 This is an important area for me because of my identity as a vakasalewalewa, a Fijian, a Pacific Islander and a member of the LGBTQI community. We are a part of the marginalized communities that are most vulnerable to the climate crisis, SRHR and HIV. #GenEndIt is an opportunity to learn and share our experiences and work with diverse sexual and gender monitories in the Asia-Pacific region around SRHR & HIV responses.
Being part of this program will boost my self-confidence, awareness and when I return to my community, I intend to share all the knowledge I gathered.
Maxwell Tinago, Zambia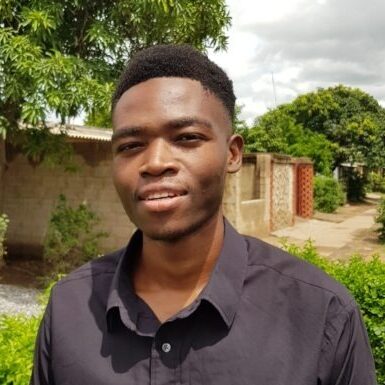 My country is one of the worst-hit countries by AIDS and there is a surge in HIV infections/teenage pregnancies. People living with HIV are stigmatized leading more youths away from SRHR services and contributing to the increase of infection.
GenEndIt is an opportunity to work with other young people across the globe for a common agenda. I see myself leading successful campaigns that gain recognition.