Youth Power is mobilising this September. Get involved.
The world continues to reel from the strain of the Covid-19 pandemic, the climate crisis, and outbreaks of extremist violence.
Global promises have been broken by world leaders and as a result, this past year millions of young people have been pushed into poverty.
Youth civil society and groups working to protect the rights of young people and their communities remain threatened, shut down and underfunded. Many have been forced to scale back their work or close their doors completely.
Youth Power is defiant.
"Young people refuse to sit back and wait for others to lead change – they have been at the forefront of responses to the pandemic, global heating and other crises.
"We have been creating global change at pace, demanding accountability and action from world powers who have been prepared to stand back, turn away from injustices and continue on a path of inaction."
Inés Yábar, Restless Leadership Team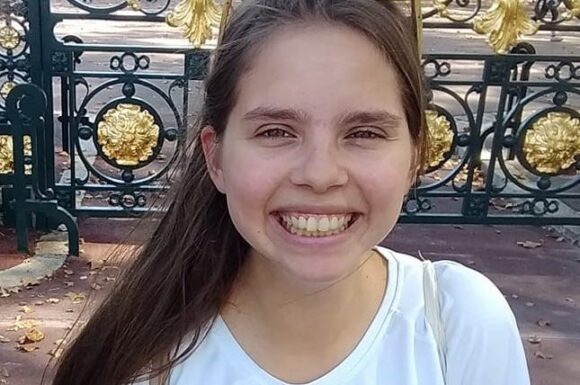 Get involved. Get inspired.
This month there are a number of big moments where decisions that are made will affect all of our futures, like the United Nations General Assembly and events ahead of COP26 in November
Young people are mobilising around these moments to take action, ensuring a fairer and more sustainable future for all of us.
Get involved in a month of Youth Power.
Join
Join a virtual event to celebrate the Youth Power Hacks – 21 September from 1.30pm – 2.30pm BST.

Come and learn how young people are making an impact on the Global Goals, and connect with young leaders making change happen.
Take part in Unlock the Future virtual event – Wednesday 22nd September from 2.00pm – 3.30pm BST.

In the week that global leaders gather for the opening of the UN General Assembly, join this high-level virtual event to find out more about a new coalition of youth organisations and UN agencies committed to delivering young people's priorities.
Join our COP 21 side event – Thursday 30th September from 2pm BST.
Ahead of the 2021 United Nations Climate Change Conference (COP 21) happening in November, join us and partners at a side event to raise awareness and promote meaningful youth participation in decision-making on the climate crisis.
Join a Twitter takeover by Next Generation Fellows Jevanic and Poonam – Wednesday September 15th from 11.00am – 1.00pm BST.
Chat with them live about #climatechange and how to tackle the crisis we face on Restless Development's global Twitter.
Share your #VoicesforChange message.
Whether you're a climate campaigner, a gender activist or you just want to see real change in your lifetime, join us and call on the change you want to see around the world.
Read
Read Aya-Maria's blog. Aya, a 19-year-old activist and Next Generation Fellow from Lebanon, gives you the lowdown on a new youth report, and what it means for young people now and future generations.
We will keep adding opportunities to this page throughout September.