The #YouthPowerHacks are here!
Progress towards the Global Goals is way off-track, and the pandemic has made things worse. But with #YOUTHPOWER we can keep moving forward. Young people's skills, passion, determination and imagination can build a better world – but their ideas need funding and support.

The Youth Power Panel has teamed up with Restless Development, Project Everyone and Unilever to deliver the Youth Power Hacks: six online hackathons held in six countries over three months, bringing together hundreds of young people to hack solutions to help get the Global Goals delivered.
Artwork from each hack. Click for more.
We can't achieve the Global Goals without the engagement of youths. The Youth Power Hack is a step in the right direction towards achieving the global goals.

Victor Elemchukwu, participant in the Nigeria Youth Power Hack
The Youth Power Hacks are running across Kenya, South Africa, Nigeria, Indonesia, the Philippines and India – from February to April 2021. The online hacks focus on developing youth-led solutions on topics as diverse as health and climate, to education and gender equality.
Through the hacks, young people will be able to generate fresh innovations – the best of which will be funded and get access to expertise, enabling them to get set up for success.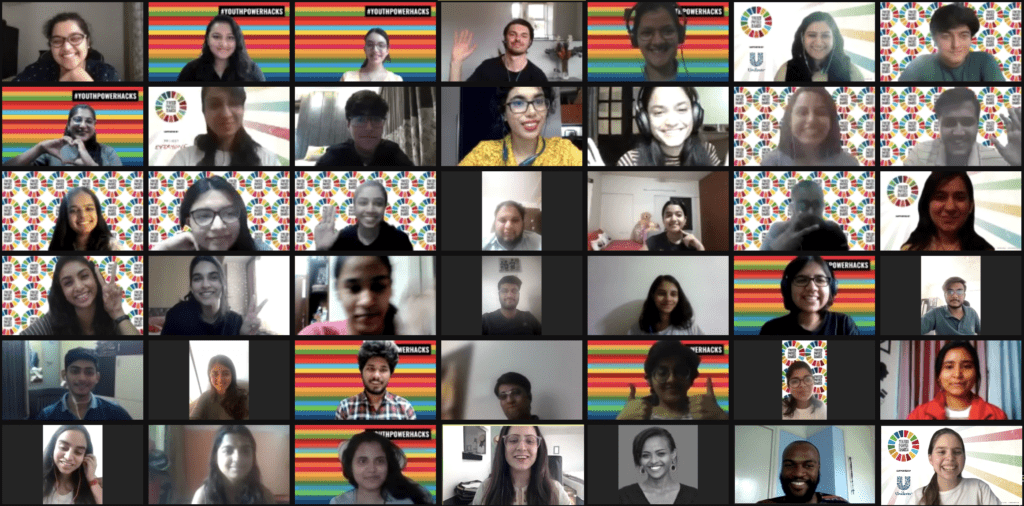 The Youth Power Hacks are a step towards helping you realise your vision for a better world, on your own terms. They are a chance for #YOUTHPOWER to innovate and collaborate for the Global Goals.
A young person to us is a critical actor, a movement builder, a parent of today and the future, a culture shaper, a policy influencer, a rights holder, an innovator, a doer, a risk taker. When agency is activated young people can break the cycle of GBV and harmful practices.

Kenya Youth Power Hack participant
If you have any questions about the Youth Power Hacks, please consult our Frequently Asked Questions.
If that doesn't answer your question please contact youthpower@restlessdevelopment.org
Supported by: