Young people hacking solutions to the #GlobalGoals.
Progress towards the Global Goals is way off-track, and the pandemic has made things worse. But with #YOUTHPOWER we can keep moving forward. Young people's skills, passion, determination and imagination can build a better world – but their ideas need funding and support.

The Youth Power Panel has teamed up with Restless Development, Project Everyone and Unilever to deliver the Youth Power Hacks: six online hackathons held in six countries over three months, bringing together hundreds of young people to hack solutions to help get the Global Goals delivered.
The six online hacks were just the beginning; and now participants have moved on to further grow their ideas that were generated. In June, each team had the opportunity to do a live, online pitch – and we have now selected the best ideas to move forward. Each of our Top 12 teams will receive additional seed funding, and will now work with mentors and Youth Power Panel advisors to enhance their ideas.
In August, our Top 12 teams will have a chance to showcase their unique innovations and progress through a video – which will be shared with the world.
Our Top 12 Teams
Meet some of our inspiring participants – and watch this space to learn more about each team's ideas and how they've been innovating and collaborating for the Global Goals.
As a doctor, my mandate is saving lives – and I look forward to supporting women in Nigeria through my team's innovation.

Anthony
A child without quality education is like a bird without wings.

Patricia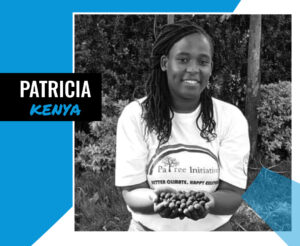 I am keen to ensure that the future of every girl is secure.

Beryl
Plastic-free communities, with no hungry families. Together, we'll make this a reality; to make things EVEN better.

Richelle
Where there is a will there must be a way, but each person has a different start and path, even if they have the same goals.

Likha
We're excited to promote self-development through cultivating traits that help people achieve their life purpose.

Sibahle
I want to ensure that all people, regardless of their socioeconomic background, have access to financial services.

Mathena
I have a dream that one day this world will recover; and I believe we have the power to make this world a better place for living things.

Billy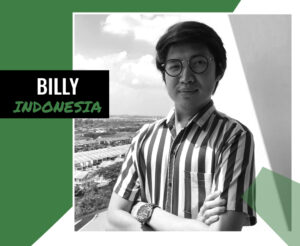 My team and I envision a future where young Filipinas thrive and excel in their studies and careers.

Alfredo
I'm excited to work to provide educational opportunities for disadvantaged children in different communities.

Raidat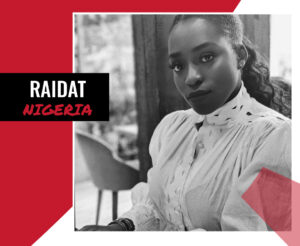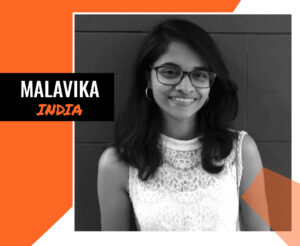 The India Hack was a wonderful way to collaborate with young people from across the country.

Malavika
The 21st century education system needs to provide skills and mentorship that meets job market demands.

Njung'e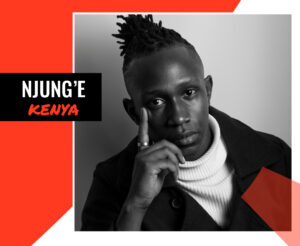 Why #YouthPower?
The young people who took part in the Youth Power Hacks came from different countries, backgrounds and experiences. You can learn more about their motivation to use their Youth Power to make the Global Goals a reality through our voice notes series:
We can't achieve the Global Goals without the engagement of youths. The Youth Power Hack is a step in the right direction towards achieving the global goals.

Victor Elemchukwu, participant in the Nigeria Youth Power Hack
We ran our initial hack events in Kenya, South Africa, Nigeria, Indonesia, India and Philippines. For five hours, young people followed the design thinking process to use their lived experience and innovation to develop ideas to make the Global Goals a reality. We were also joined by a young inspirational speaker and a performer at each event. Youth-led solutions were developed around diverse themes, from health and climate to education and gender equality. At each hack, an illustrator captured the spirit of the day, what was shared and some of the ideas that were developed. For more detail on each hack, click the links below.
A young person to us is a critical actor, a movement builder, a parent of today and the future, a culture shaper, a policy influencer, a rights holder, an innovator, a doer, a risk taker. When agency is activated young people can break the cycle of GBV and harmful practices.

Kenya Youth Power Hack participant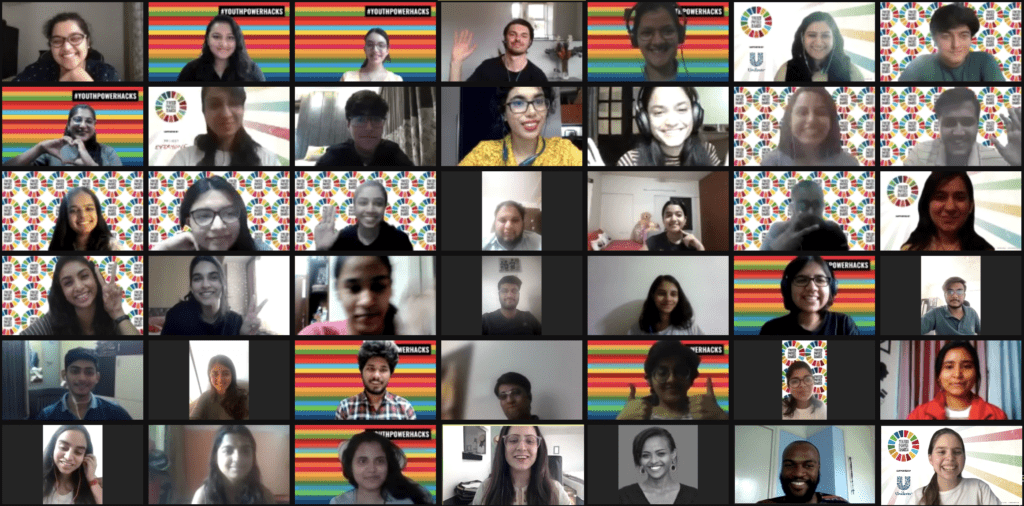 Following these initial hacks, the young people have been supported with funding and expertise to develop their ideas further, test and optimise them, and pitch them to a panel of judges. The next step is to refine their ideas further ahead of a public vote on 12th August – International Youth Day.
Watch this short video to learn more about the hacks process:
If you have any questions about the Youth Power Hacks, please consult our Frequently Asked Questions.
If that doesn't answer your question please contact youthpower@restlessdevelopment.org
Supported by: