Although significant strides have been made in the past few years through progressive legislation in promoting the rights of LGBTIQ people in Nepal, this community is still highly discriminated against on the basis of their gender identity and sexual orientation.
Colours of the Rainbow works with communities to improve the lives of the LGBTIQ community, and reduce the discrimination they face.
4,426
people trained in LGBTIQ+ awareness
We work in partnership with AmplifyChange to create an enabling environment for LGBTIQ people so they can fully claim their sexual and reproductive health and rights and live in a stigma-free society. We do this in 3 ways:
Supporting LGBTIQ youth to demand and secure their Sexual and Reproductive Health and Rights
Ineffective implementation of existing legislation and discriminatory cultural and social norms have perpetuated the marginalisation of LGBTIQ people in all spheres of life. This marginalisation has meant the vast majority of SRHR services available for young people in Nepal are solely structured around the needs of heterosexuals and exclude the differing needs of the LGBTIQ community.
Strengthening the LGBTIQ network by supporting community groups
We consult and support civil society organisations to more effectively and meaningfully engage with young people. This not only amplifies young LGBTIQ people's ability to lobby local government for their rights and gain better access to family planning and counselling services, it also creates a safe and empowering environment in which they can thrive.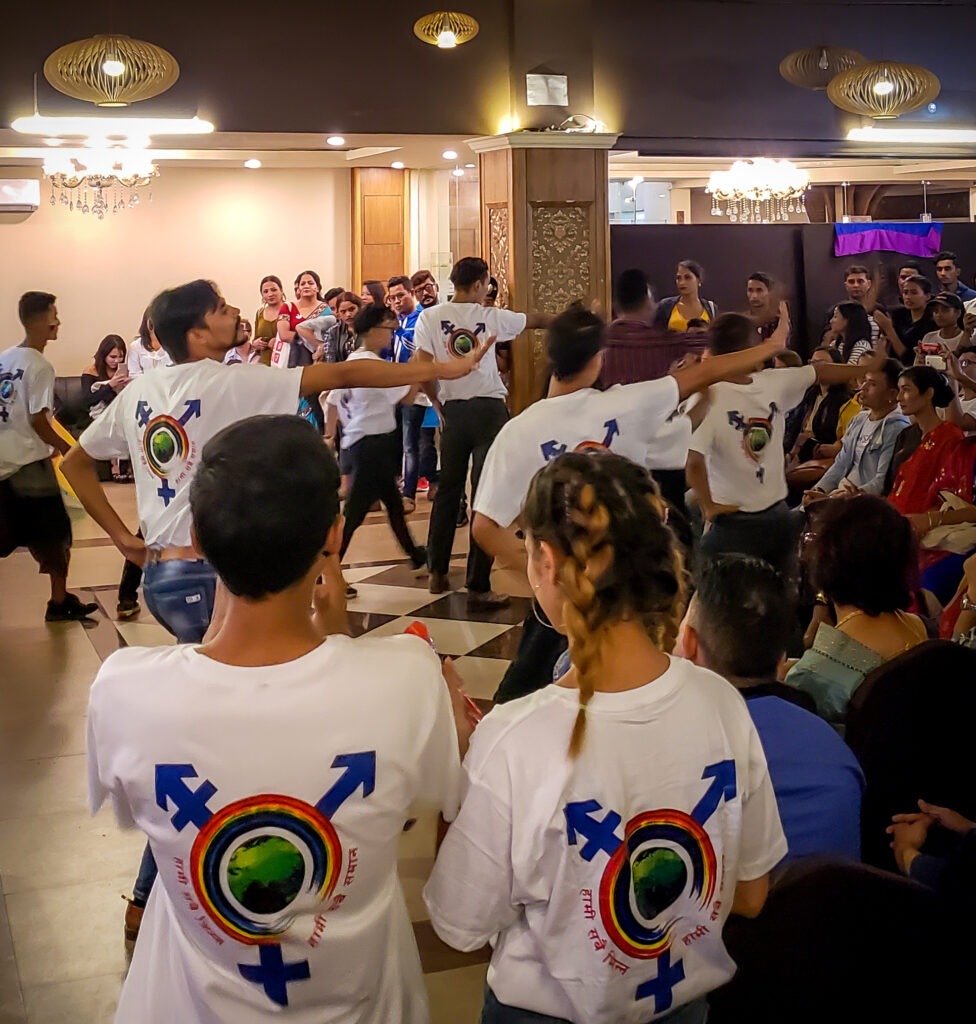 Strengthening nationwide advocacy for LGBTIQ issues
We work with 52 LGBTIQ organisations in Nepal to boost their legal standing, enhance their community organisation, and their ability to coordinate successful advocacy at the national level.
We help LGBTIQ youth to lead evidence-based advocacy to ensure their Sexual and Reproductive Health and Rights are effectively recognised and provided for.
More from our Nepal hub