The girls challenging gender biases for career independence in Zambia.
The boys in the woodwork class were making a coffee table. Purity's attention was caught by the intricately carved wood and the sharp tools. As she watched the furniture taking shape, she wondered if this was a job that girls could do.
Purity, 17, is in her 11th Grade at Kabwe Secondary School. She lives in Luansansa Community, a peri-urban area in Kabwe District. Growing up, she was exposed to harmful cultural practices, largely informed by unequal gender norms which expose girls and young women to negative health, education and economic outcomes.
Challenging Unequal Gender Norms.
In her community, most families send boys to school while girls stay at home helping with chores in the belief that chores are sufficient lessons for girls to learn how to keep a family. Even though more girls are enrolled in primary schools, their chances of dropping out continue to be greater than boys'. Girls are withdrawn from school by parents for reasons linked not only to costs but also because of the perception that girls cannot do the job that boys can do.
Purity is now challenging the harmful cultural practices that keep girls from completing their education, thanks to the career clubs at her school; a component of the Ubononshi Youth Empowerment Project that supports learners to understand career options and how to pursue their career ambitions.
The clubs further address the barriers that affect females' participation in some careers.
I am a girl and I can make stools and mirrors. What boys can do, girls can also do.

Purity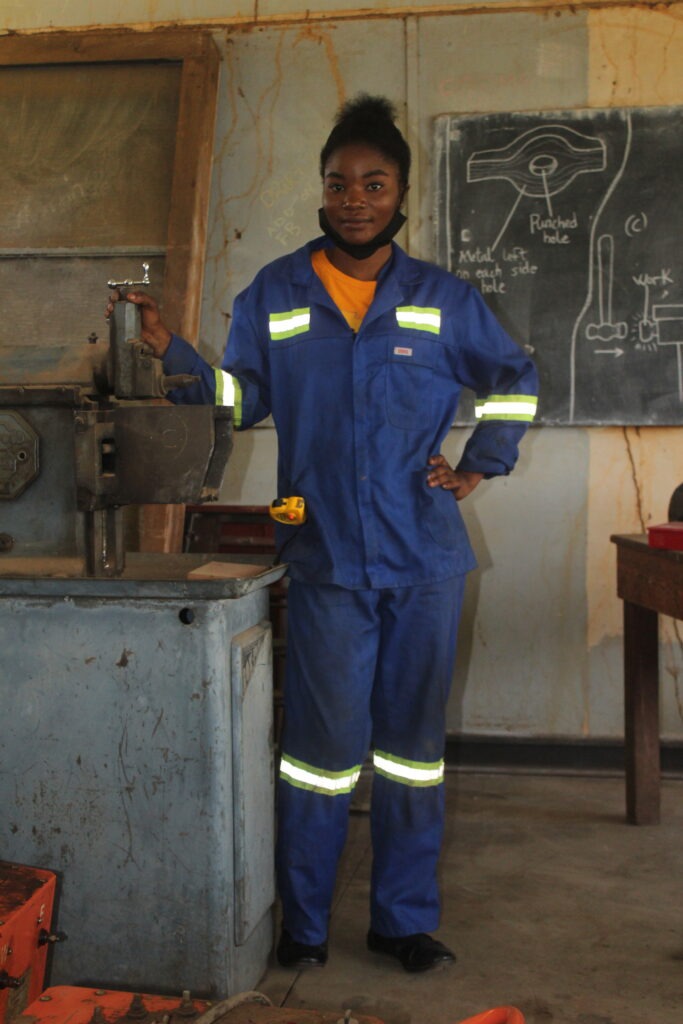 Joining the Career Clubs.
The career club Purity joined is a part of Ubononshi (Youth Empowerment) Project that helps to ensure that young girls gain the skills, and the knowledge they need to succeed in life. This project is implemented by Restless Development in collaboration with Campaign for Female Education (CAMFED), and Zambia Open Community Schools with funding from the Embassy of Ireland.
Purity was exposed to a session in the club that focused on girls participating in career options that are male-dominated. During the session, the boys shared how they were involved in woodwork and how the products they produce are sold to earn money.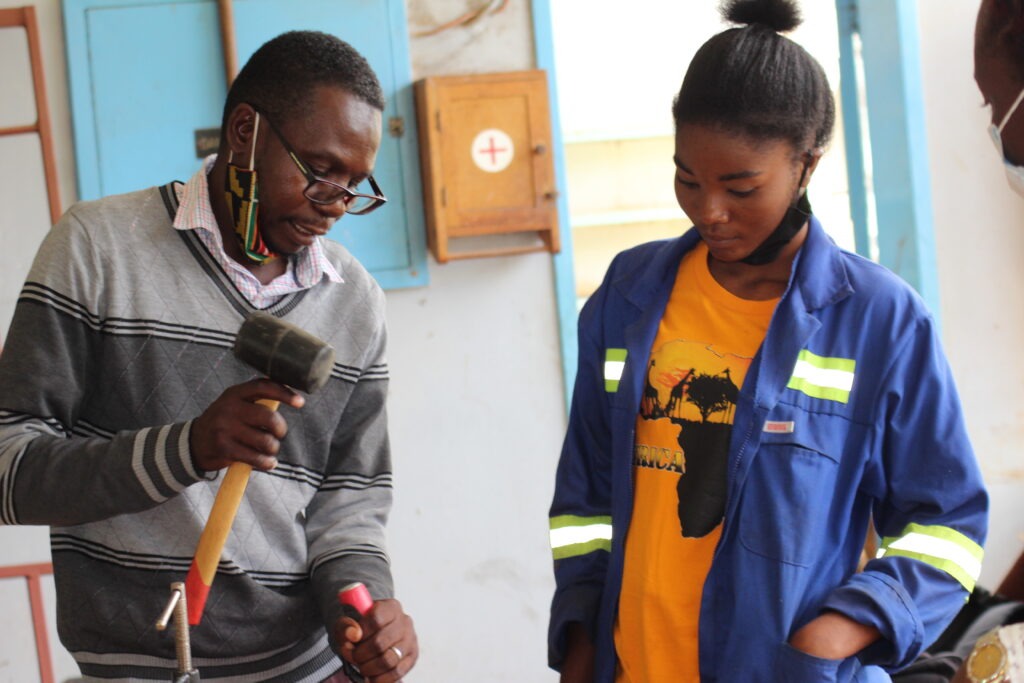 At the careers club, Purity attended different sessions that the club offered. In one of the sessions, Mapalo, a Restless Development volunteer gave a talk about the different ways in which the young girls can make money by participating in skill-building activities. She also talked about the importance of girls participation in male-dominated careers.
Inspiring Change.
Mapalo further introduced her to Jackson, a leader on the boy's woodwork team who explained to her the importance of learning the woodwork skill. While giving his talk, he also encouraged more girls to join their woodwork team and shared his experience of how he learned the skill and how being part of the careers clubs has enabled him to make a living.
He shared how much they had managed to sell and the money they made from selling furniture.
Purity got inspired by both the talks and saw this as an opportunity and a challenge to join the group. She joined the boys' team and since then has been able to make and sell different kinds of furniture.
Towards economic independence.
I buy books, school uniforms and bags for my young sisters so that they continue going to school.

Purity
Purity has learned many skills at the career club from wood-work to managing finances. She is also teaching her father how to make stools. Being part of the woodwork team has enabled her to make stools and mirrors which she sells and earns an income. She uses part of the income to meet her needs in school and supports her younger siblings' education.