Youth-led change in action.
In Nepal, young leaders are tackling the practice of Chhaupadi in their communities through a Restless Development project. Their community-focussed approach has yielded important learnings and recommendations.
The Challenge: Systematic menstruation-based traditional discriminatory practices.
In Nepal, many girls and women are victims of systematic menstruation-based discriminatory practices known as Chhaupadi, as menstruation is considered 'impure' in some traditional currents of the Hindu religion and culture.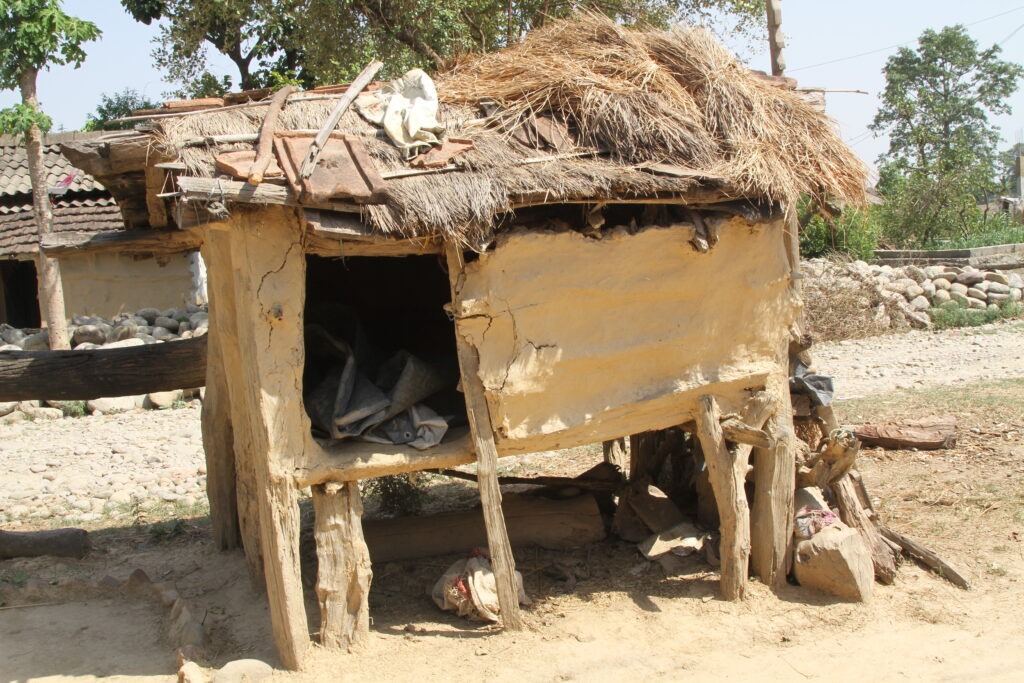 Women having their periods can be barred from public and religious places, forbidden to enter the kitchen and eat nutritious food, isolated from their families, and forced to stay in sheds outside their houses.
Women's increased vulnerability through these practices can lead to physical diseases, mental health issues, sexual assault and attacks by wildlife.
The response: Our project – Abolition of Chhaupadi in the far and mid-western regions of Nepal.
This project aimed to reduce incidents related to Chhaupadi practices for women and girls, and help them access better nutrition and health, social support and access to education during menstruation, by:
Supporting community leaders to promote action against Chhaupadi.
Empowering young women and men to advocate against those harmful social practices.
Working with local governments and CSOs to ensure proper response and actions against Chhaupadi.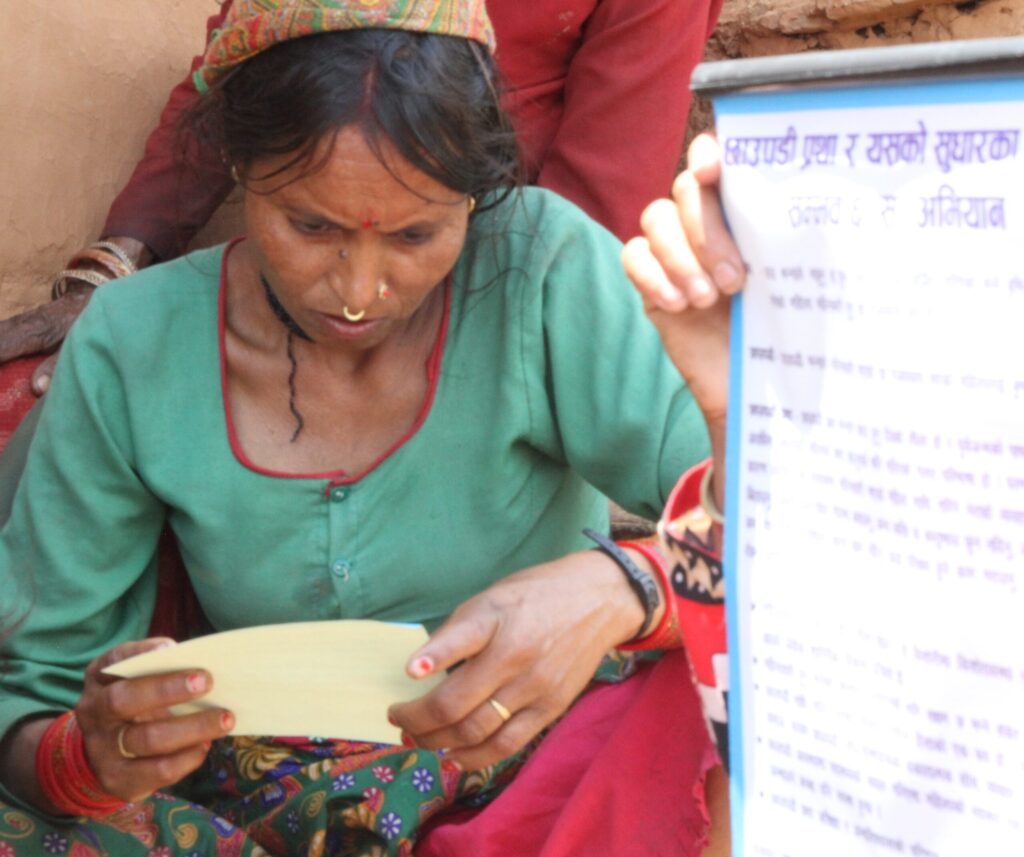 Key figures:
45,990
Women and girls reached
14,461
Community leaders involved
20,706
men and boys educated
Key Outcomes:
*Full stats:
73% Reduction in worst Chhaupadi practice incidents. (from 19.4% to 5.5%)
84% Reduction in a number of women reporting limited access to dairy products during menstruation. (from 95.3% to 10.7%)
30% Reduction in a number of women reporting being prohibited to participate in family/ community events. (from 65.8% to 46%)
100% Male community leaders who agree that Chhaupadi practices should be eliminated. (from 70.8% to100%)
Lessons learnt through the project:
Through this project we found that changes in practice do not necessarily challenge the conception of menstruation as a symbol of impurity. Improving the 'living' of girls and women is key to address gender-based discriminatory practices. Some stakeholders in the community might depend on traditional negative practices to maintain their status. The peer-to-peer model developed by local young volunteers is a highly suitable approach to challenge traditionally rooted practices in local communities.
Our Recommendations:
Interventions should challenge core social norms, values and traditional beliefs not just the practices linked to them, embed a strong component of strengthening 'living' of young girls and women in interventions on Chhaupadi and carefully consider the roles of all actors that might have influence in the community in all interventions. They should adopt the peer-to-peer approach to design programs tackling harmful social practices.
More from Restless Development Nepal