These are the members of the Restless Development Zambia Board of Trustees.
Bridget Mumba Stephenson – Chair
Bridget Mumba Stephenson works as Assistant Finance Manager for USAID DISCOVER Health. Bridget has over 10 years of experience in accounting. Her career started with working in an accounting and auditing firm where she acquired her first external and internal auditing experience. She joined Restless Development in July 2016 as an Assistant Finance Coordinator. She also worked with Workers Compensation Fund Control Board, a social security scheme responsible for compensating Workers for injuries or diseases suffered at the workplace. She was responsible for all the financial needs of the branch which is charge of most registered companies for Central province. She moved on to join USAID DISCOVER Health as Project Accountant before her current role. She is a member of the Zambia Institute Of Chartered Accountants
and is studying a Master of Science in Accounting and Finance with
Copperbelt University. She is involved in the mentorship program under the Anakazi Women leadership which mentors young women who are in college and university and she I also involved in financial literacy lessons with the Forum Zambia Women accountants in Zambia.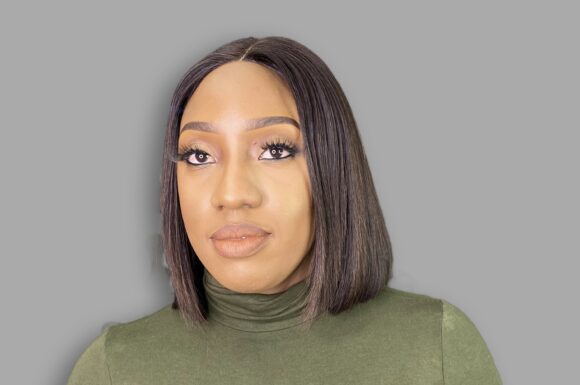 Happy Zulu
Happy Zulu is an educator and clinical neuropsychologist. He has worked as a lecturer of Psychology for over seven years. He pursued Bachelor of Arts in Psychology and Master of Science in Clinical Neuropsychology from University of Zambia. He has worked as a lecturer at University of Zambia, Cavendish University of Zambia and is currently a lecturer and Head of the Psychology Department at Lusaka Apex Medical University where he has worked since 2014. Other than being involved in academia as lecturer, he has actively been involved in research, mostly focused on applied health research. One of the most notable studies he was involved in was the "Community Health Assistance (CHA) Study" carried out in 2014 to assess the relevance of Community Health Assistants in Zambia. This study was published in Tropical Medicine for International Health (TMIH) Journal in August 2016. He has been a recipient of a number of academic excellence and achievement awards such as the NORAD's Masters Programme Scholarship in 2008 and the 7th International Test Commission Young scholar's Award in 2010. He was also one of the Global Health Corps Fellows of 2013-2014. He has also worked with a number of Non-Governmental Organizations such as SOS Village Trust Zambia as a Youth Coordinator and Zambia Centre for Applied Health Research and Development as a Senior Research Associate. Currently, he is also a board member for Restless Development Zambia
Mwenya Glory Chipoya
Glory was appointed Legal Counsel at Konkola Copper Mines Plc ("KCM") in 2016. As Legal Counsel, Glory's responsibilities include the provision of accurate and timely counsel to the KCM Executive Board and Management in a variety of legal topics including employment law, tax law, drafting and perfecting contracts, partnerships, international ventures, and corporate finance. Glory also oversees internal governance policies, regularly monitors compliance of all units at KCM and evaluates different risk factors regarding business decisions and operations. Before this, Glory worked as the Manager – Legal and Enforcement at the Securities and Exchange Commission in Lusaka from 2015 to 2016 and as an Advocate at Chibesakunda and Company Advocates from 2011 to 2014. At Chibesakunda, he worked on mergers and acquisitions, tax matter, projects and dispute resolution. Glory believes in volunteer work and continues to provide pro bono legal services to remandees and in other areas of public concern in Zambia.
Chansa Innocent
Chansa Innocent holds a Bachelor of Arts degree in Demography from The University of Zambia and is currently pursuing a Master of Public Health Degree in Health policy and Management at the University of Zambia School of Public Health. He has 3 years experience in Research, Data Management, Monitoring and Evaluation, including fostering meaningful dialogues engagements ensuring improved livelihoods for all. He is a researcher and co-founder of the research consultancy firm Chedic Innovations Hub (www.chedicinnovationshub.org). He has a proven track record in youth-focused programming and also serves as a Volunteer – Research/Grants and Resource Mobilization Lead at Contact Trust Youth association CTYA. He has also previously served as Monitoring Assistant at United Nations World Food Program WFP, Consultant – Data Associate at the Centre for Infectious Disease Research in Zambia (CIDRZ), and Researcher with the Restless Development Uganda/MasterCard Foundation Youth Think-Tank.
Chongo Mwila
Chongo is a driven Communciations professional who has been actively involved in interventions for the empowerment and advancement of Women, Children & Youth since her mid-teens. Passionate about Gender and Social Inclusion and was recognised by WHO with a sponsorship enabling her to participate in lobbying at the UN for the inclusion of Gender Equality as a stand alone SDG. She has worked extensively on programming for equitable access to Education, advocacy efforts to increase young people's access to Sexual & Reproductive Health (SRH) services, and capacity building programmes to reduce their socioeconomic vulnerability. As a member of the YWCA global movement, Chongo has also gained expertise in Sexual & Gender Based Violence (including Child Marriage & Human Trafficking response), HIV prevention and gender mainstreaming. Operating on the "radical" notion that young people can drive development, Chongo relishes opportunities to work on interventions that enable young people, including those living with disabilities, to live in a way that acknowledges their humanity and upholds their dignity. Indeed, she contends that provided the necessary tools & resources to become active citizens are made accessible to them, young people everywhere but particularly in Zambia are the catalysts needed to address poverty.
Belia Longwe
Belia worked with Restless Development Zambia in the position of Assistant Programme Coordinator from 2015-2017. Prior to this she worked as a research assistant for Solar-Aid SunnyMoney. After Restless Development she transitioned to Global Health Corps placed at the Center for Infectious Disease Research in Zambia (CIDRZ) as an Adolescent Fellow. She currently works for CIDRZ as a consultant on an adolescent project focused on providing sexual reproductive health services to young people. Over the years, she has gained experience and knowledge in program design, implementation as well as Monitoring, Evaluation and Learning. Her interest primarily lies in adolescent and youth programing. Belia secured a Bachelors of Arts degree in Development Studies from the University of Zambia in 2014. She is currently pursuing her Master's Degree in Public Health from the University of Zambia. She is also a young entrepreneur who runs a clothing store called Le Sparkle. In addition to this, she is very passionate about mentoring young girls spiritually and academically.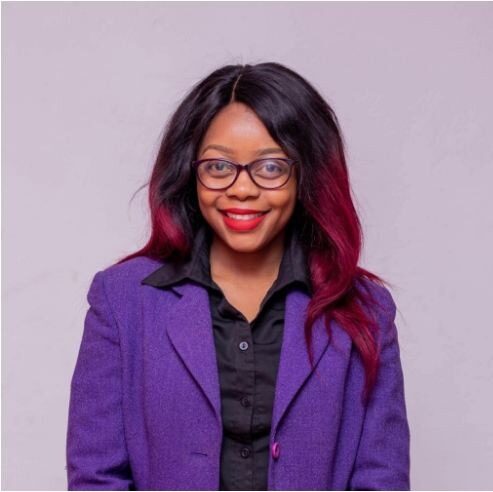 Chantry Mweemba
Chantry has served on the board since late 2016. He has 13 years of development experience having worked for World Vision Zambia, Plan International and Oxfam. Chantry has strong experience and skills in programme design, MEL and reporting. He has worked on Humanitarian response teams (Cholera and Refugees), Gender, Extractives, and Agriculture Programmes. Chantry is currently serving as Country Director for Zambia at Kids Alive International. He is also the initiator and current board chair for the People's Development Plan (PDP), a community-led charity that uses innovative local solutions to end poverty in Zambia. He believes in multidisciplinary teams, participatory leadership and moral integrity.
Tililenji Phiri
Tililenji is currently a teacher under the Ministry of General Education in Zambia. She is passionate about inclusive and transformational education. She holds a Masters in Inclusive Education with a research focus on diversity and inclusive pedagogy. She is a huge advocate for child agency. This she has shown through a school based club she introduced with the aim of empowering young people with leadership skills and giving them a platform to develop solutions for challenges they face in school and in their community. Due to her dedication in working with young people, she was awarded a Chevening scholarship to study in the UK in 2017.
John Emmanuel Kachakwale
John is a community volunteer with about 8 years experience in community mobilisation, facilitation, advocacy and activism. Having worked with UNICEF Zambia, WWF, VSO, SRHR Africa Trust (Zambia) among other international and local organisations; he has represented young people both on a community and national level. His work has mainly been focused around youth meaning participation and engagement in developmental social issues, such as climate change, education, sexual reproductive health and rights, among others. Currently, he is the Chief Executive Officer for You-Retain Foundation and the chairperson for the SRHR Africa Trust Zambia Youth Hub.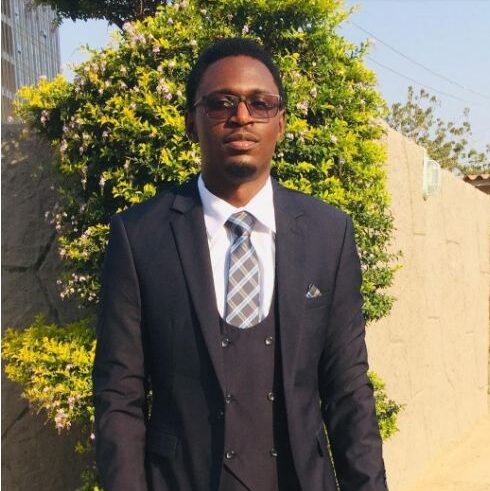 Wendy Musonda
Wendy Musonda is leading a small youth organization called Expanding Ambitions, which aims at supporting vulnerable young people from different parts of Zambia to confidently chase their dreams, execute their ideas and discover their talents and how that can contribute to development and making the world a better place. The organization is currently working to fight against the injustice of environmental pollution and climate change in Kabwe. She is a final year student of BBA with extensive professional experience in finance and administration, advocacy, training, and research. After successfully completing her first degree, she wishes to further her studies in Law with International Relations to better advocate for women and girls' sexual rights and positive youth engagement in sustainable development. Her volunteering journey with Restless Development began after her grade twelve 'O' level training. She volunteered as a team leader on International Citizen's Service (ICS) and later as a young leader on the Tikambe youth media program. Most recently, she volunteered with IPAS Africa alliance as a Sexual Reproductive Health Rights youth champion.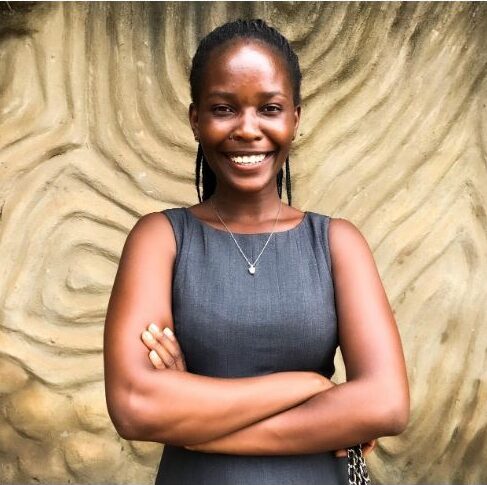 Faith S. Kaoma
Faith is 25-year-old youth development expert with 6 years experience in youth-led development programming and organizing. At the age of 19, she co-found Copper Rose Zambia, a pioneering youth-led organization championing meaningful youth engagement in sexual reproductive health in Zambia. She is still the Chief Operations Officer of Copper Rose Zambia, leading the strategic vision of the organisation and the entire team of staff. She previously worked as staff of Restless Development Uganda and International as Research Action manager and Senior Campaigns Manager respectively. She has designed evidence-based projects informed by young people to solve Africa and the world's challenges. One of her career goals is to mentor more young people to take on decision making roles because that is what brings about real change. Currently living in Edinburgh, Scotland studying her masters in Africa and International Development at the University of Edinburgh, she's planning on graduating in 2021. She has a bachelor's degree in Business Administration from the Copperbelt University, Zambia, from where she graduated in 2017.