State of Youth Civil Society Report 2023
For far too long, injustices and inequalities against marginalised groups have continued unabated. We are witnessing an onslaught on human rights and democracy with women, girls and the LGBTQIA+ community particularly affected by this trend. Against all odds, young feminist movements have emerged as powerful agents of change. 
From fighting for abortion rights in the US following the reversal of Roe v Wade, to demanding answers in the wake of the death of Mahsa Amini in Iran, to challenging the criminalization of gender and sexual minorities in Uganda, young feminist movements are pushing back against autocracy. They're not toeing the line anymore.
YOUNG FEMINIST MOVEMENTS ARE HOLDING THE LINE.
This year's State of the Youth Civil Society report developed under the theme, Young. Feminist. Fearless: Holding the Line, focuses on feminist movements and their critical role in making the world more equitable, safe and accessible for everyone.
Countries from which young feminists responded
Responses to the global survey
Young people involved in this research
1. Feminist movements are led by young people yet they usually don't get the recognition they deserve.
In recent years, young feminists have made remarkable strides around the world. Today, they are leading the way across many global movements, using direct action to challenge injustice and transform social norms.  And in the process, young women are pioneering revolutionary leadership styles.
The challenges I encountered while growing up as a girl inspired me to join the feminist movement."
A respondent from Sierra Leone.
2. Feminist movements are digital natives but gatekeeping by big tech companies and online harassment are major challenges to social media use.
Restless Development saw first-hand the constraints imposed by major tech corporations. Our research encountered restrictions, often framed as safeguards for user privacy, or measures against misinformation, which inadvertently hampered the reach and impact of our work, creating an unexpected roadblock for our movement.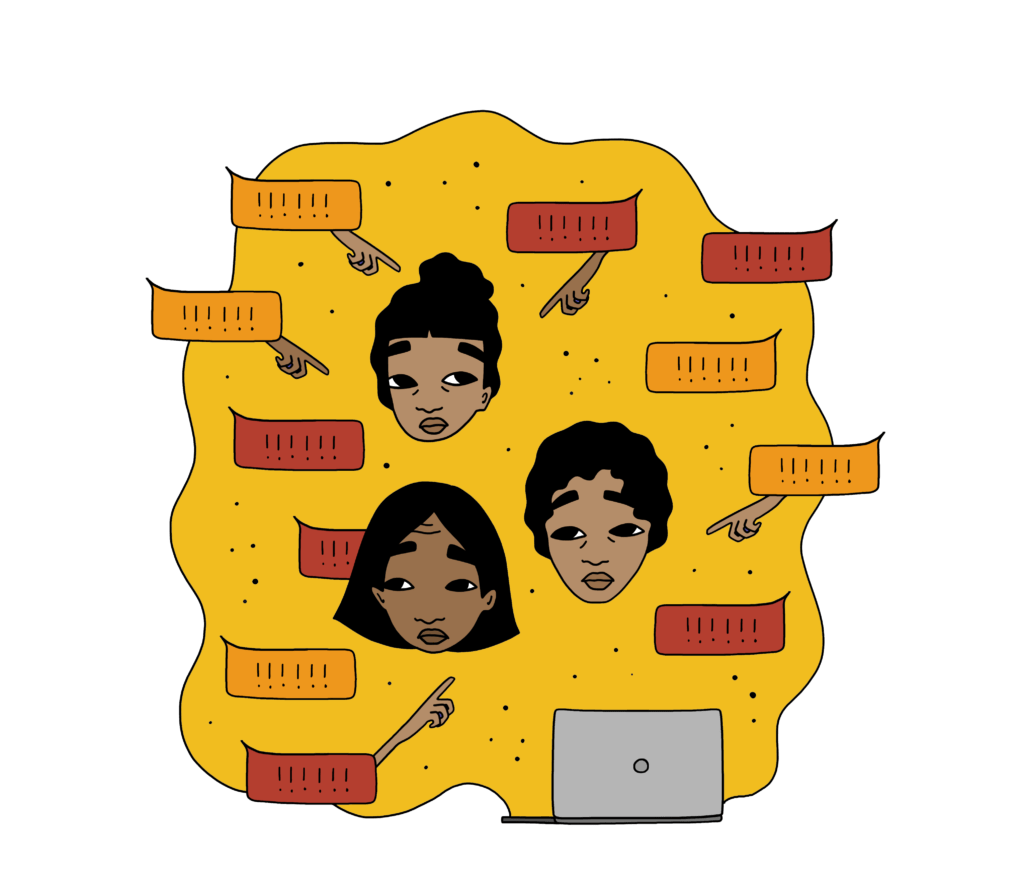 3. Underneath the resilience, feminist movements are fighting an unseen battle with mental health.
The adverse effects of participating in young feminist movements were more pronounced among survey respondents who identified as non-binary (80%) compared to female (37%) and male (28%) respondents.
The anxiety that I live with every day, I was once asked by my therapist if I have a safe place to go to in my mind and I did not have that."
4. Who protects the protectors? Feminist movements face alarming security challenges and often need to employ drastic measures to keep themselves safe.
While originally intended as a protective measure against the spread of COVID-19, masks have taken on an additional function – concealing the identities of these young feminists to protect them from potential repercussions.
When we have activities, I always carry my first-aid kit in my backpack. I have carried a first-aid kit, I have also carried vinegar because we have been gassed"
Young respondent from Honduras.
5. Feminist movements need genuine allies who value their contribution to the democratic struggle and trust them with leadership and financial resources.



As a young person, no one trusts you. They say it is a blood rush."
A respondent from Sierra Leone.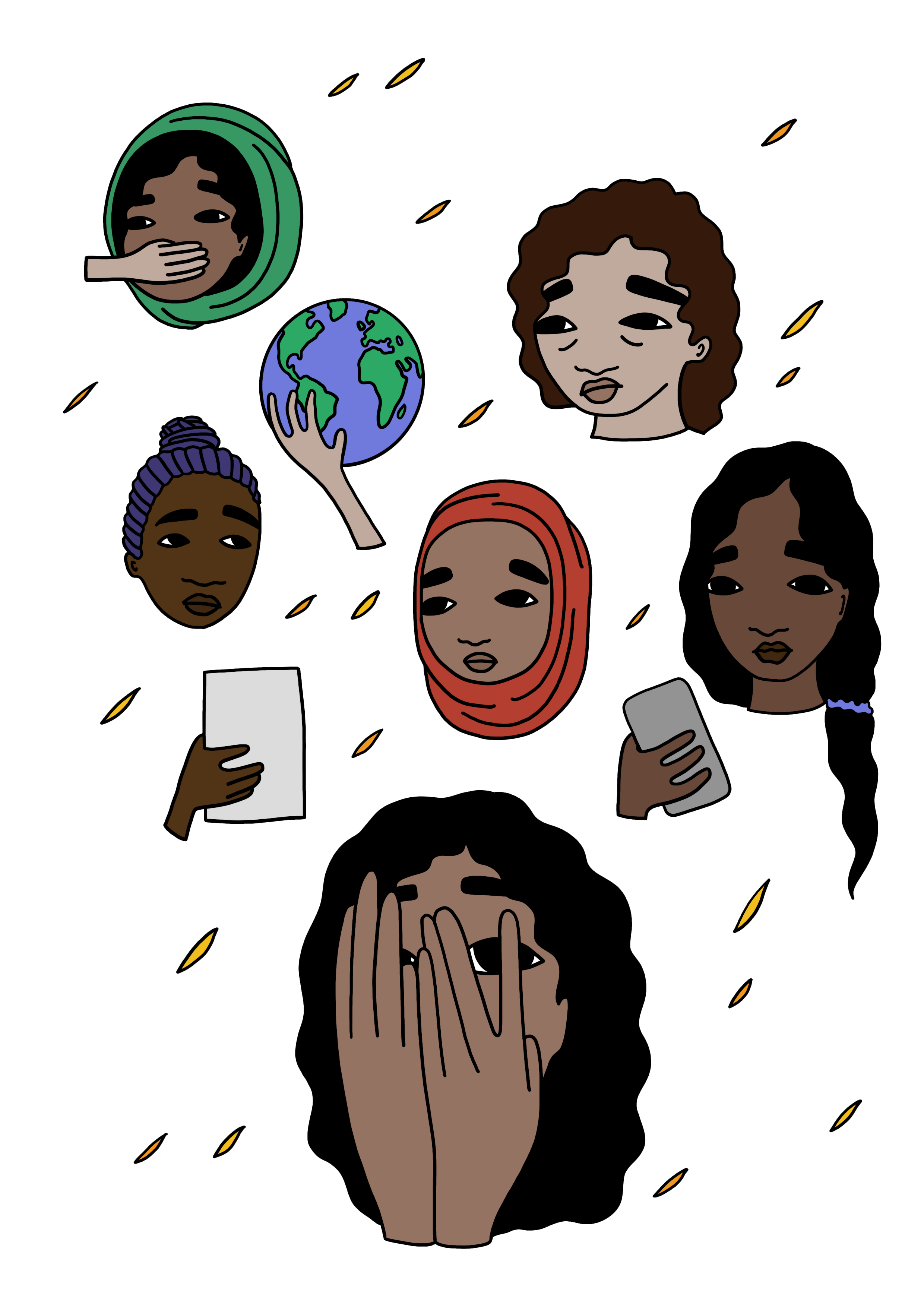 What do young feminists need?
Read recommendations from our fearless feminists.
Rethink funding and rebuild trust
Feminist movements are incredibly diverse. Shift funding mechanisms from traditional organisational models towards structures that better support feminist movements.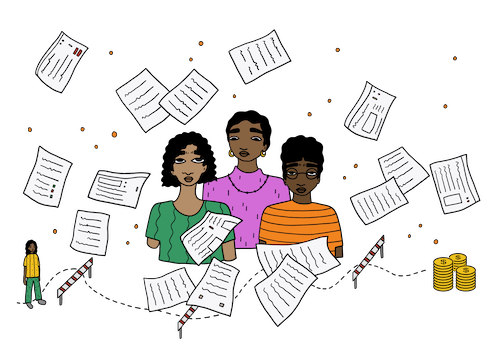 Get rid of bureaucratic barriers
Make the funding process feminist movement friendly,  streamlined, and stripped of unnecessary bureaucracy to empower activists to respond more effectively and swiftly to emergent needs.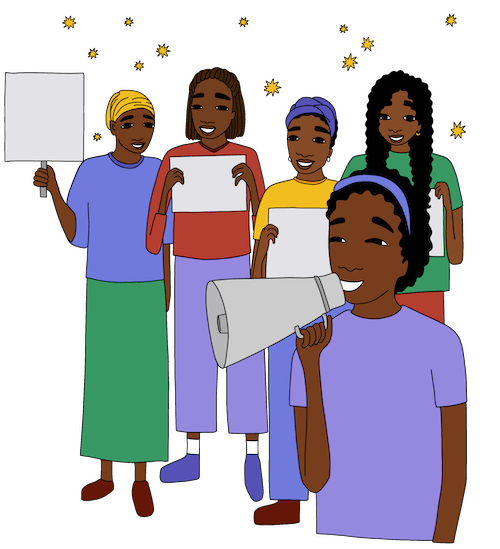 Redefine what impact means
Feminist movements think, work, and define success differently. Meet feminist movements where they are, trust them to do what's needed, and don't get hung up on metrics and KPIs – you must play the long game!
Build genuine allyship and partnerships
Feminist movements can't do it alone – their success depends on accountable and trustful relationships based on love and respect. How can your organisation be a better friend to young feminist movements?
Amplify the voices of young feminists
Feminist movements have a lot to say – but don't always have the right platforms to be heard. Does your organisation meaningfully support feminist movements to shout as loud (or quietly!) as they want?
Prioritise mental health and wellbeing
 Fighting against injustices and inequalities can be overwhelming. Recognize the strains that come with activism and allocate dedicated funding to mental health services and self-care support for activists.
Provide access to training
The safety and security of young feminists must be a priority. Implement protective measures, create safe spaces, and work to address systemic threats and harassment.
Push back against social media giants
Advocate for unrestricted access to social media platforms for young feminists and force platforms to eradicate online harassment.
"As we emerge from the pandemic, my hope is that young people will remain restless, that we will strap on our boots, and bring out whatever tool we have in our arsenal, – our art, our hashtags, TikTok dances, poems to raise our voices." 
– Sepiso Mwamelo, lead researcher for this year's State of Youth Civil Society report
Be fearless and support feminist movements – become the activist for the activists!
Download THE STATE OF YOUTH CIVIL SOCIETY report
About this report
The State of Youth Civil Society report is a global, youth-led publication that explores the realities that youth civil society and social movements across the world are experiencing. This year, the report focuses on feminist movements and their critical role in making the world more equitable, safe and accessible for everyone. With a spotlight on seven countries – India, Iran, Lebanon, Uganda, Honduras, Brazil, and Sierra Leone – extensive qualitative data exploring the experiences and perspectives of young feminists forms the basis of this report.
How was this report created?
Restless Development's youth-led researchers interacted with young feminists from 82 countries with a spotlight on seven countries. This report features data gathered from 127 individual interviews and 20 focus group discussions in addition to 847 responses to a global online survey.
Restless Development supports the journey of a young person to become a leader and solve problems in their communities.