Equipping young people with the knowledge and skills to understand their democratic rights.
Through the Ishiwi "My Voice" Program, we support young people by providing an accessible media platform where they can learn about civic and governance issues. The platform encourages discussions among young people on governance and policy making and ultimately motivates them to take more action and be involved in decisions that will affect their future.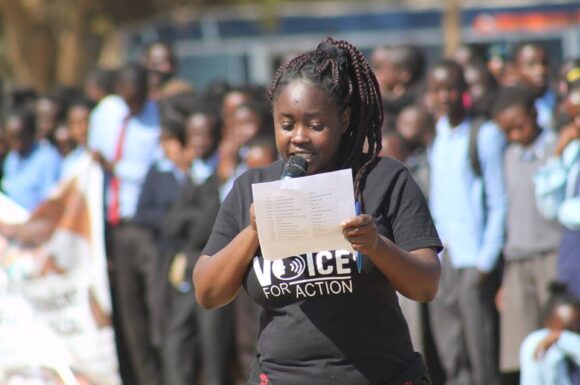 Our power does not lie in fists, our power lies in our voices. Use your voice to challenge them about what they promised you.

Mary Bwalya
Educational talks in schools, communities and on radio are central to this programme. It helps encourage young people to voice their opinion on governance matters that affect them. They also provide an opportunity for young people to interact with those in power and hold decision makers accountable in order to bring about change and development in their society.