Around the world, we're seeing clear evidence that our climate is changing. Floods, drought, temperature, air pollution have been increasing every year. Climate change is making life harder for young people who already struggle to get clean water.
Akash Mishra, is 21 years old, currently living in Bangalore, volunteering as a Youth Climate Champion with Restless Development on the Youth Climate Action Lab programme.
His passion to work on the climate crisis goes back to when he was living in Mumbai. He had already seen the impacts of climate change up close. To fight this, he became a full-time activist by supporting organisations that work to fight the climate crisis
My school teacher was a climate activist. He told us about climate change and what we all can do to stop it. He inspired me to participate in climate related activities. I became more curious and started looking for how I could help make a better future

Akash
After seeing and experiencing the first-hand effects of climate change, Akash joined the climate movement to make a difference. When he moved to Bangalore, he was introduced to Restless Development where he received training on how to be a better leader and how to work with communities to fight the climate crisis.
Working together with communities.
Waste management was becoming a serious concern in Bangalore due to limited sorting at the source and improper storage, collection, transportation, treatment and final disposal.
To solve this, Akash went door-to-door knocking in his community to raise awareness about the importance of sorting and separating waste to facilitate the appropriate recycling and waste disposal. He has also been working on ways to improve the water supply, so waste has become an important topic in the community.
We tried to educate community members about the importance of waste segregation, by circulating the message house-to-house. We went ahead and talked to the local leaders and they helped us educate the community. Waste management has now improved
Akash believes that young people have a stake in the future of the planet and are highly motivated to take action to protect it.
Young people bring fresh perspectives, innovative ideas and a willingness to challenge the issue. They are the future so they should come forward and take action

Akash
Akash hopes that the Youth Climate Action Lab will bring about a better system for the community to fight for climate justice in future.
Future Aspirations.
Akash's ambition is to work in a field where he does not harm nature and works towards creating a better society. He wants to learn more about social issues and how we can tackle them.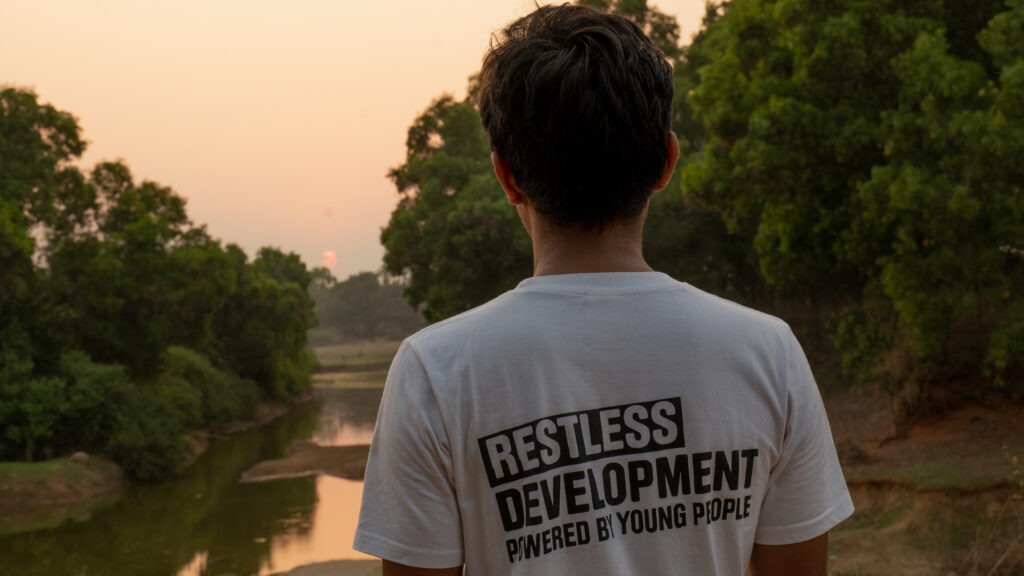 "I feel people will start understanding how bad climate change is and they will fight to end it. Step by step we will all achieve our goals to live in a better world."