The Communities of Action Facilitators will co-design and deliver the We Lead programme.
Fisayo Owoyemi
Fisayo Owoyemi is a Nigerian-based queer feminist whose career has been centered on helping to improve the lives and well-being of queer Nigerians. Previously, her work targeted lesbian, bisexual, and queer women in Nigeria to improve their socioeconomic well-being, as well as their sexual and reproductive health. Currently, Fisayo is the Community of Action Facilitator for the We Lead program in Nigeria. This program is focused on improving the SRHR of four rights holders, namely: LBQI persons, young women and girls living with HIV, those affected by displacement, and those with disability.
Haldo Djive
Haldo Djive is a 25-year-old Mozambican lesbian woman, and graduated in Law. She began her journey as an activist in 2015 where her focus has always been on women's rights, specifically LBQ women.
Mercy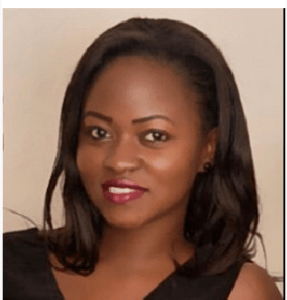 Marcy is a national coordinator for the We Lead program in Kenya, Mercy is also a trained counsellor and an expert in advocacy. Her work ensures that progressive policies are implemented and awareness created to empower people to make informed decisions in line with their sexual rights. Her experience involves providing safe spaces to learn about bodies, discuss sexual experiences, become better communicators, heal from abuse and advocate for changes. She is a strong believer in the power that young people hold in creating positive change in society and truly aligns with the principle: nothing for us without us.
Martha Clara Nakato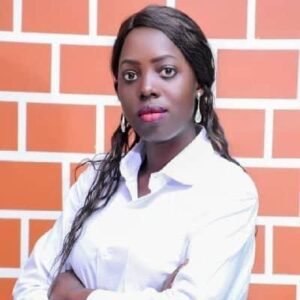 Martha Clara Nakato is a Ugandan young woman living with HIV, and a health and rights advocate skilled in HIV, AIDs and SRHR. She is a passionate about working with communities in developing and facilitating social programs that improve the quality of life of young people and marginalized groups.
She currently works with the SRHR Alliance Uganda, as the community of Action facilitator for the We Lead Program, a program aimed at strengthening the influence of young women in claiming and promoting their SRHR.
Nour Nahhas
Nour Nahhas is a 27-year-old Community of Action Facilitator for the We Lead Program in Lebanon. Nour has extensive experience in the non-governmental sector, in the field of gender, sexual and reproductive health and rights, and migration.
Rahinatou
Rahinato is young activist working for the rights of children and women with disabilities at a national, regional and global level to make sure their voices. After an episode of polio when she was 5 months old, Rahina has a physical disability, she believes in the slogan: "Nothing for us without us and everything with us". She's the Community of Action Facilitator for Niger, leading the implementation of the We Lead program in West Africa through which she wants to achieve her goal of seeing women with disabilities and other vulnerable groups enjoy a better health, especially sexual and reproductive health and rights.
Flor González
Flor González is activist and feminist. Flor is convinced of the importance of contributing to young women's autonomy and self-determination and interested in their healing processes.
Ligia Destephen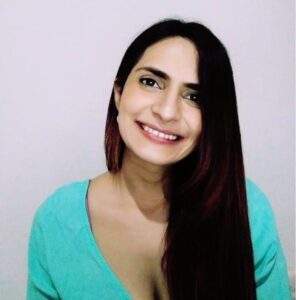 Ligia Destephen is a feminist and a psychologist who has done Masters's in Adolescent Health. She has experience in youth SRHR training and advocacy in Honduras. She is working as a We Lead Community of Action Facilitator in Honduras.