"Growing up was not easy. I wanted to be independent, make a decent income and support my family."
Haroun is a 23 year old business owner from Moshi, Tanzania.
He was brought up by his aunt, as his mother passed away when he was very young. Life was not easy growing up, and he sometimes went to school on an empty stomach. Haroun did not pass his exams and was forced to drop out of school early, leaving him to make money on the streets.
When Haroun was introduced to Restless Development on the Vijana Tunaweza programme, he was trained on business and leadership skills. Through this training Haroun was selected as a young person to participate in the preparation of the national youth agenda representing young people in Moshi.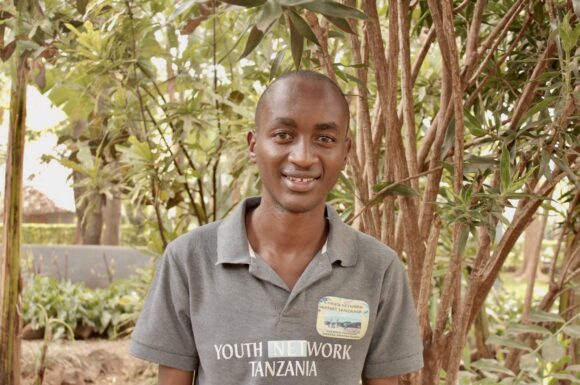 The training also inspired him to set up his own business producing and selling washing soaps. He now makes enough money to support himself and his family. Haroun is now the Chairperson of the Youth Network in Moshi.
"The training from Restless Development was a step closer to my goals, I used it with my ground experience to be able to easily bring my produce to the market. I now feel like I am a very responsible young leader and I believe my future prosperity is secured."
Haroun's dream is to open a factory where he will be able to produce soaps and sell them across East Africa. He believes that he has the branding skills that will enable him to break into the market.