Young people look up to me as a role model because of the training I received from Restless Development.
Education has the power to change the lives of women and girls, on their terms.
Princess has witnessed this first hand throughout her own journey as Restless Development's Programme Coordinator in Sierra Leone.
"My name is Princess Aruna-Sheriff and I'm 32-years-old."
Life as a young girl
"I grew up in Bo city and attended school there. I was staying with my grandfather in the city to attend primary school whilst my parents were in the village. I was given a lot of domestic work like cleaning the house, sweeping and washing the dishes in the morning before I went to school. After school, I used to come back home to help in the kitchen to cook."
"I heard of Restless Development in 2008 when they were recruiting young people to work with them as volunteers. I saw this as an opportunity to advance my studies after high school. After a rigorous process, I was successfully recruited and began volunteering in Mayosor community for nine months."
"Restless Development is where I have gained all the experiences, all the knowledge, all the confidence, all the exposure. I've developed skills in critical thinking and problem-solving. I have been able to further my education earning a degree in project management and development studies. I am now studying for my Master's."
#POWERUP APPEAL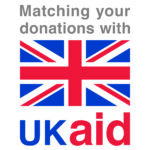 Donate to our #PowerUp Appeal and help girls in Sierra Leone and around the world go to school, get their education and shape their own futures. Every pound you give until 6 June 2022 will be doubled by the UK Government.
Leaving no girl behind
Princess is now the Programme Coordinator for Leave No Girl Behind, a project supporting adolescent girls in Sierra Leone who are out-of-school to learn literacy, numeracy, life skills and business skills.
"Before the Leave No Girl Behind programme started, girls I worked with had little to no knowledge of life skills as well as literacy and numeracy skills. Some of the girls couldn't count numbers or identify letters because they had never been to school."
"Girls weren't allowed to make decisions in their own home. Many girls experienced teenage pregnancy. They did not know how to report violence they faced. They lacked confidence and belief in themselves."
"Girls with disabilities were discriminated against and marginalised."
DOUBLE YOUR IMPACT
Every pound you give to our #PowerUp Appeal until 6 June will be doubled by the UK government.
Seeing the change
"Thanks to the life skills sessions, girls are now able to make smart decisions, have assertive communication and manage stress. They have been able to pass on their skills and knowledge gained to other community members and their peers by influencing them to join the programme, based on how they have transformed."
"The Basic Literacy and Numeracy skills they gained have motivated some of the girls to seek learning opportunities from other institutions and some have even gone back to school."
"Girls are now bold enough to come forward to talk about their reproductive health issues and are now confident to report their abusers to the appropriate authorities."
"People living with disabilities are now given a safe space in communities to associate freely with other community members. Through community dialogue sessions we have been able to merge the differences between stakeholders and young people. They are now together for the advancement of their communities."
Power Up Appeal
There are lots of barriers stopping women and girls from getting their education, and the pandemic is only making things worse. 20 million girls may not return to school because of the it*.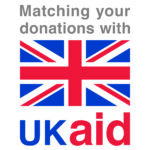 But if we act now, being denied an education doesn't have to be the reality for this generation of girls.
Double your impact through Restless Development's Power Up Appeal. Every pound you give will be matched by the UK government until 6 June, supporting more girls to go to school, get their education and build their careers.
#PowerUp Appeal
£50 could support one young volunteer to mentor hundreds of young girls like Kadiatu every month with skills in literacy, numeracy and business.
Double your impact
*https://malala.org/newsroom/archive/malala-fund-releases-report-girls-education-covid-19