#YouthPower is making the Global Goals a reality.
In 2020, a 12-strong Youth Power Panel and came together from all over the world. They aimed to organise the biggest youth generation in history to make the world a better place. The supported and connected local grassroots campaigns with funding; amplified youth actions that are creating change; developed tools to help young people everywhere track the goals and hold their leaders to account for their delivery.
Meet the Panel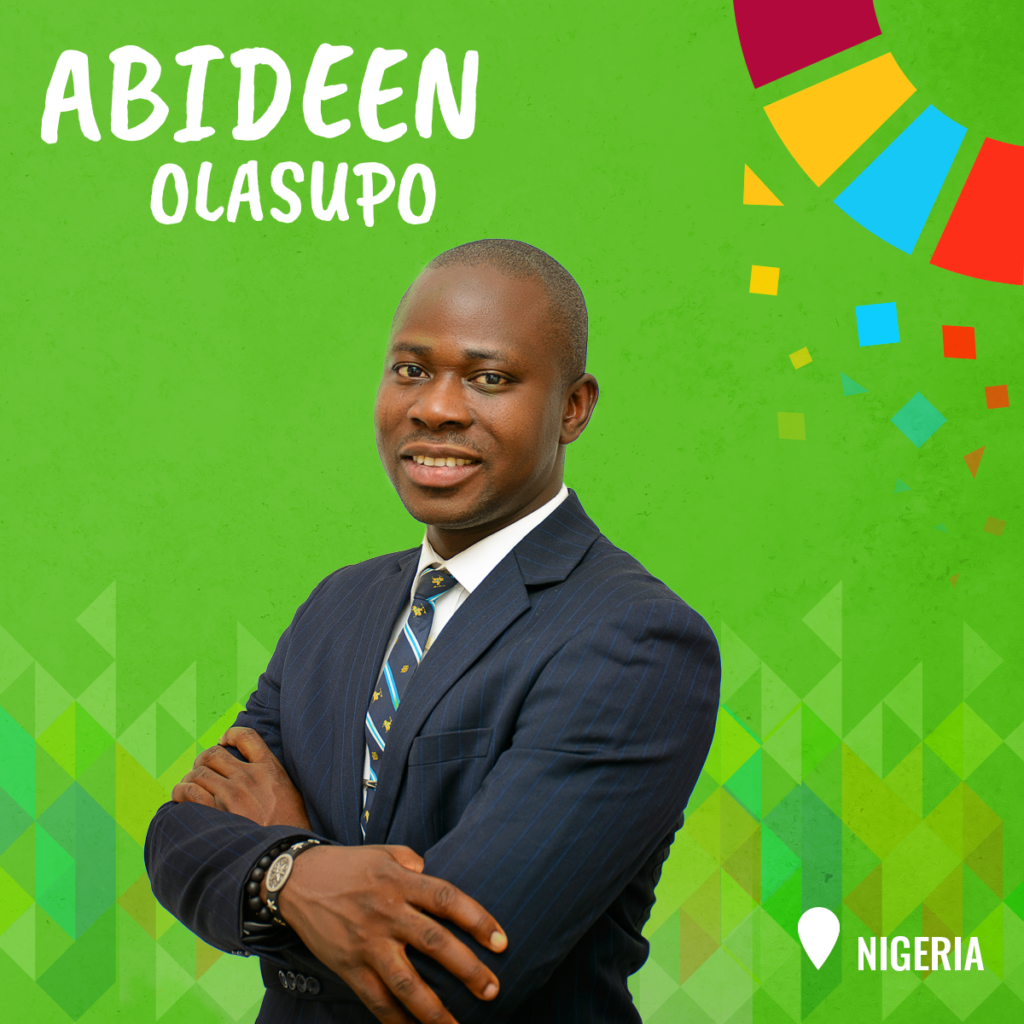 Abideen Olasupo is a tech entrepreneur and co-founder of Know-COVID-19 Nigeria, a platform and social media campaign sharing accurate information on COVID-19. He has also been working with CIVICUS to support 30 new projects who have been given $30,000 USD for their SDG related start ups. Abideen is passionate about localizing and inter-sectionalising the SDGs.
Bruna is an architect and programme manager at the Lebanese network of the United Nations Global Compact, a network of businesses committed to advancing Sustainability and achieving the 2030 Sustainable Development Goals (SDGs). She also works as a consultant, delivering leadership and sustainability trainings to leading international organizations.
Andrew works in monitoring and evaluation with Local Youth Corner (LOYOC) Cameroon where he has designed, implemented and evaluated over 100 youth development projects on peace, counter extremism, governance, accountability, rehabilitation, and education. During COVID-19, he has been supporting his team at LOYOC to covert part of their offices to make and distribute UN approved hand sanitizers to communities that lack access to clean water.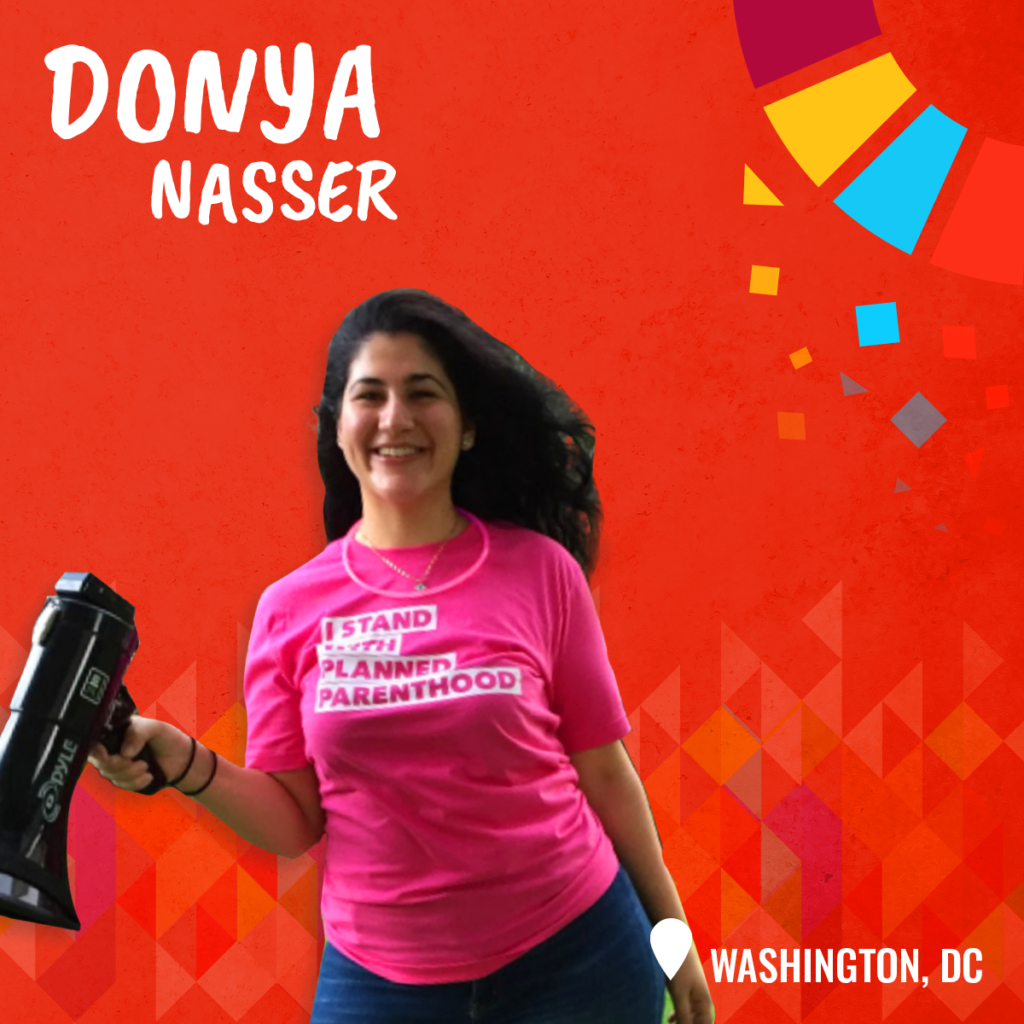 Donya is the youngest Board Director of the Planned Parenthood Federation of America and Action Fund working with different departments to ensure that youth are being represented, included, and meaningfully engaged.is She is a passionate advocate for youth empowerment, gender equality, and racial equity and has been working for over a decade to ensure the rights of young people, women, and marginalized communities to reproductive health services, and representatio
While in her third year of university, Ria started a documentary project on acid attacks in India which opened her eyes to the harsh reality of being an acid attack survivor. She decided to abandon the documentary and instead started Make Love Not Scars (MLNS), a holistic organization rehabilitating acid-attack survivors in India. Its first campaign #EndAcidSale, featuring Reshma, an acid attack survivor sharing beauty tips in a satirical video series won the Cannes Gold Lion in film in 2016.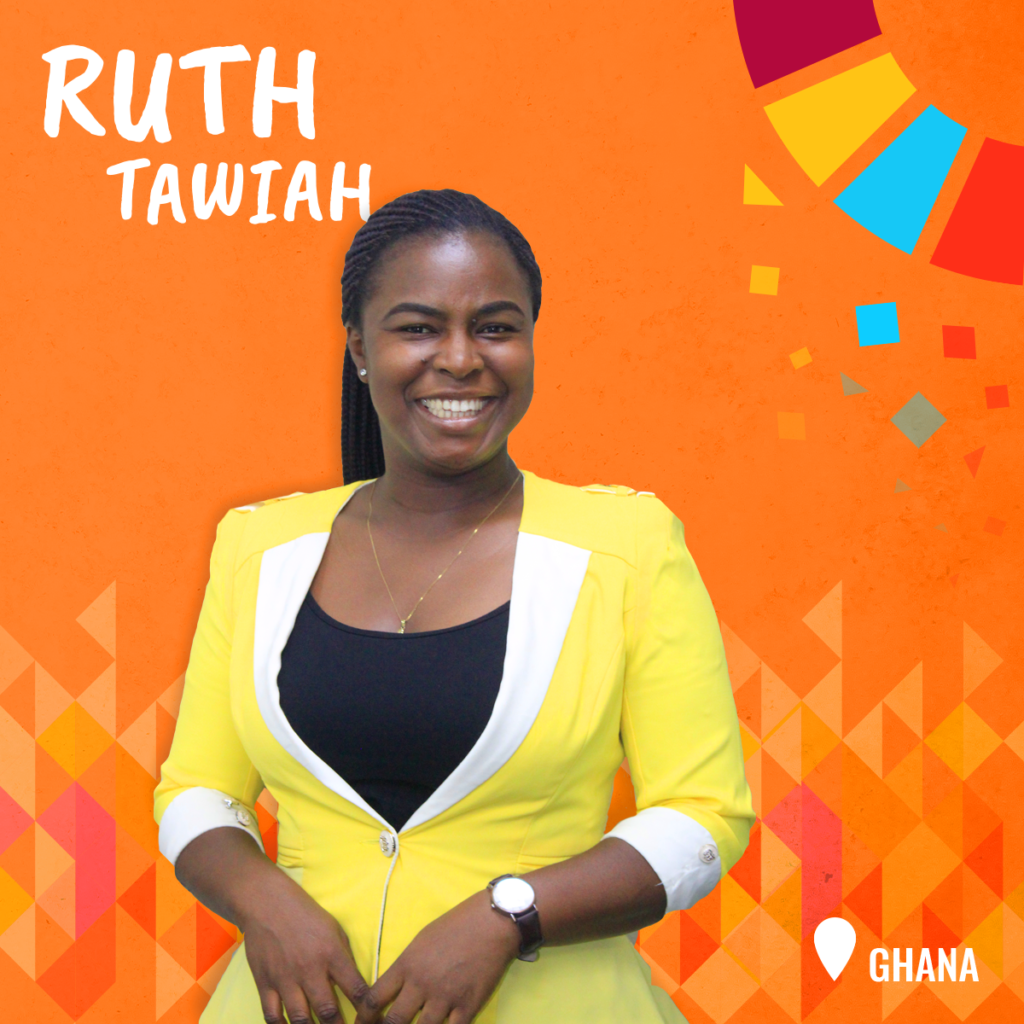 Ruth is a Young African Leaders Initiative Fellow and an Associate Fellow of the Royal Commonwealth Society. She is passionate about community-led development. With five years of experience in the nonprofit sector, she's helped improve the academic performance of thousands of marginalized girls, transitioning them into secondary and tertiary institutions and equipping them with life skills.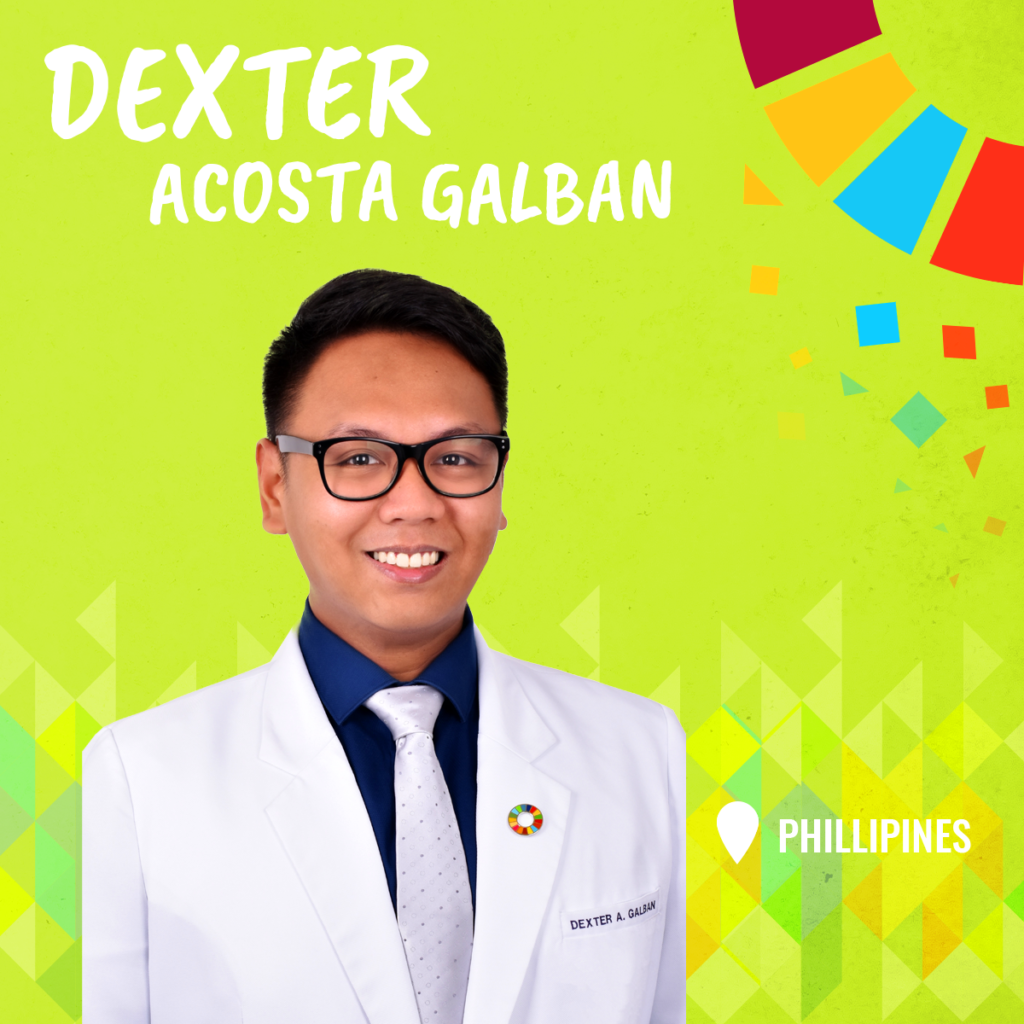 Dexter is a sustainable health & business professional with a Doctor of Medicine at the Ateneo de Manila University. With over 9 years of experience working in civil society organizations, the private sector and government, he advocates for better healthcare and wellbeing and currently serves as the Phillipines National Director for the Global Goals and SDG3.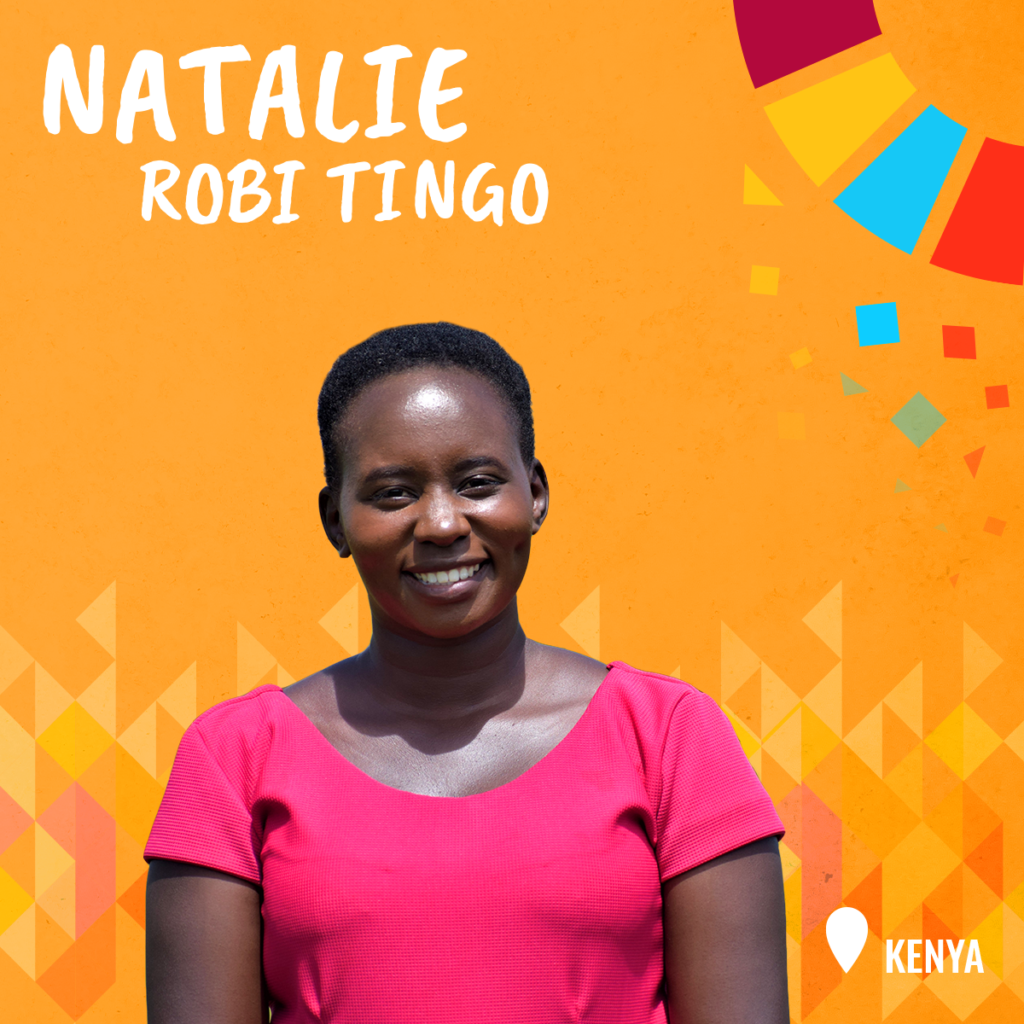 Natalie is the founder of Msichana Empowerment Kuria, a women-led community based organization supporting vulnerable girls through safe spaces, mentorship & skills workshops. Natalie has been a girls and women's rights activist for over 8 years, running community dialogues, public rallies, and marches to raise awareness of and end violence & discrimination against girls.
Rosario is the founder of The Millennials Movement, a youth led organisation that promotes sustainable development. She is also UN Major Group of Children and Youth Focal LAC Regional Caucus Coordinator. She is a specialist in SDGs and Sustainable Development Plans and youth policies for Sustainable Develo
Kristeena is currently the Creative Producer of Talk Up Radio, a Kingston-based public radio programme, collaborating with youth from across the world to tackle global social and political issues. She also researches civic engagement and political participation and was recognised as one of 17 UN Young Leaders for the Sustainable Development Goals.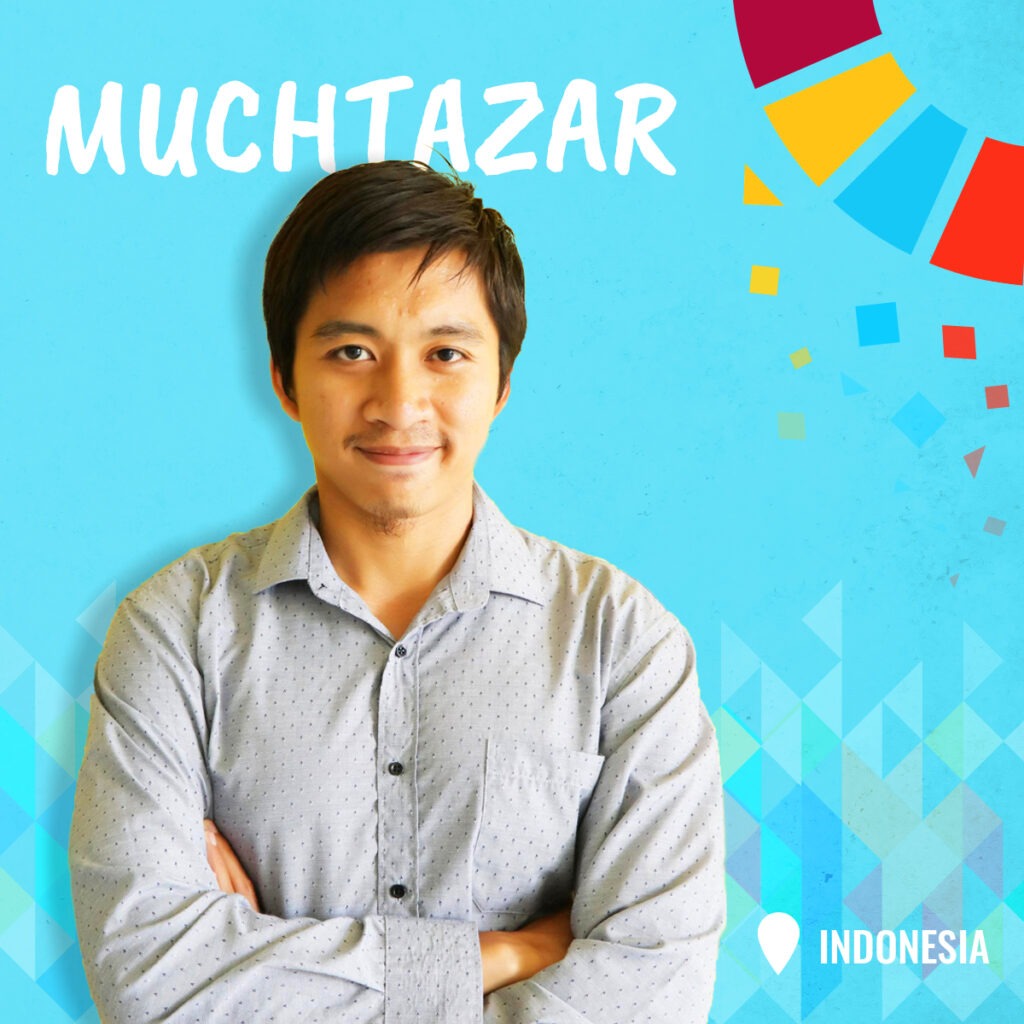 Muchtazar is a young sustainability professional with a master's degree in environmental science. He was recognised as an SDG Pioneer of Responsible Production through Recycling and Innovation for developing a community-based waste management system across the Indonesia.
Karabo has committed her career to advancing social justice and socio-economic freedom through advocacy and campaigning, groundwork, research, advisory and high-level project coordination. She is a Youth Advisory Panelist for UNFPA South Africa and is an African Youth Ambassador for Peace with the African Union, and one of 25 Cosmopolitan Magazine's Next Generation Women Voices in Africa.
Past Panelists
Amika is a student at Cambridge University, who started the Free Periods campaign to end period poverty in the UK. Her campaign successfully persuaded the UK government to pledge funds to provide free menstrual products in all English schools and colleges from early 2020. She has launched the next phase of Free Periods, raising funds for a legal campaign to ensure that every child worldwide has equal access to education, uninhibited by their period.
Jevanic is a community activist who representing his country of St Lucia at the Regional Youth Climate Change Conference in Jamaica in 2017. Jevanic, along with fellow attendees formulated the Youth Climate Change Activists (YCCA) movement which seeks to raise climate change awareness and action throughout the region.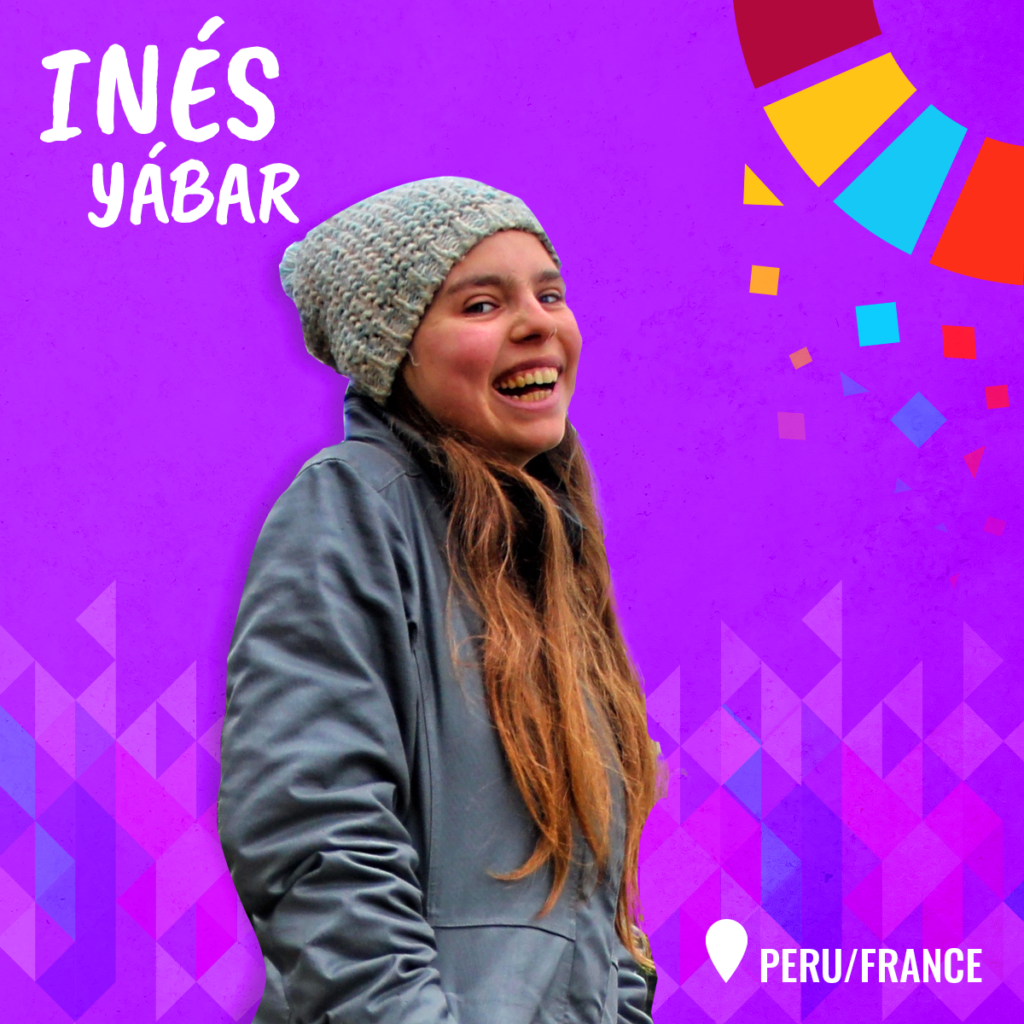 Inés is a sustainability activist, specializing in the themes of plastic pollution and communications. She is one of the founders of Ensemble pour TECHO, an organization seeking to eradicate poverty in South America and leads on communications for a program at MakeSenseTV called "La Social cup" helping young innovators advance their projects with social and environmental impact. She combines her studies, volunteering and job to continue learning, sharing and acting towards a more sustainable future.