Whether you've got your own place in a challenge event, you're holding a bake sale, a quiz night or would simply like to raise funds for Restless Development, any action you take has a massive impact on the lives of young people we work with.
Join #TeamRestless and our fundraising team will be here to support you each step of the way – we've got everything you need to have fun and make a real difference.
We've had people take part in half-marathons, marathons, organise casual music nights to fancy gala dinners and tennis tournaments.
Download a fundraising pack or get in touch to get started!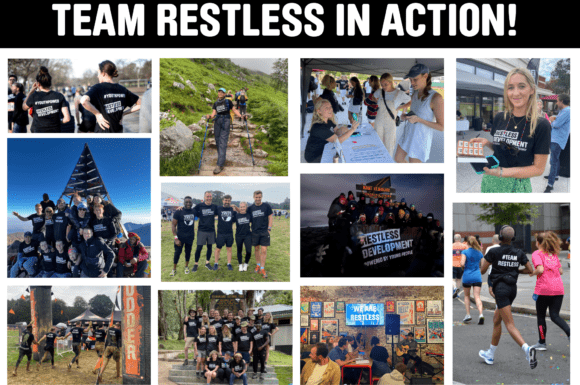 Get Your Fundraising Pack
Simply fill in the quick form below and we'll email you a free fundraising pack right away!