Youth Power Principles
These Youth Power Principles have been created by young leaders across the world. Youth Power is flexible and works across different issues and sectors. Youth power is about celebrating our complexity, diversity and uniqueness.
We are global and diverse, not defined by an age bracket. We have different lived experiences, knowledge and are experts in our own realities.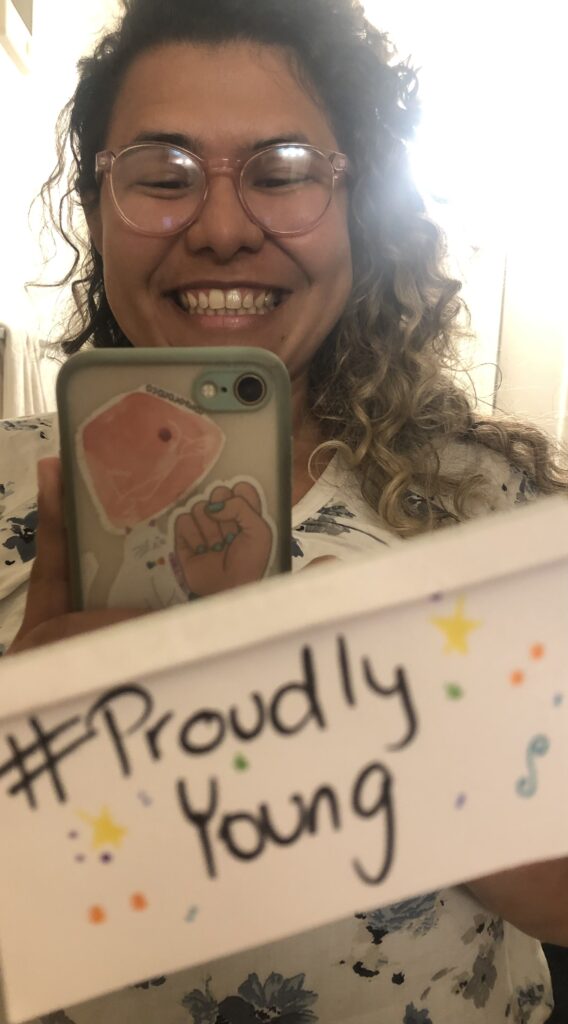 Being #proudlyyoung means being brave and demanding the change we want to see no matter what age we are

Jimena – 31, Costa Rica
2. WE ARE HOPEFUL AND VISIONARY
We are creating new pathways beyond the status quo. We innovate and turn our vision of a better world into reality.
Young people are courageous enough to be hopeful, and bold enough to have the vision to disrupt the unequal status quo & implement equitable & sustainable change

Sarojini – 26, India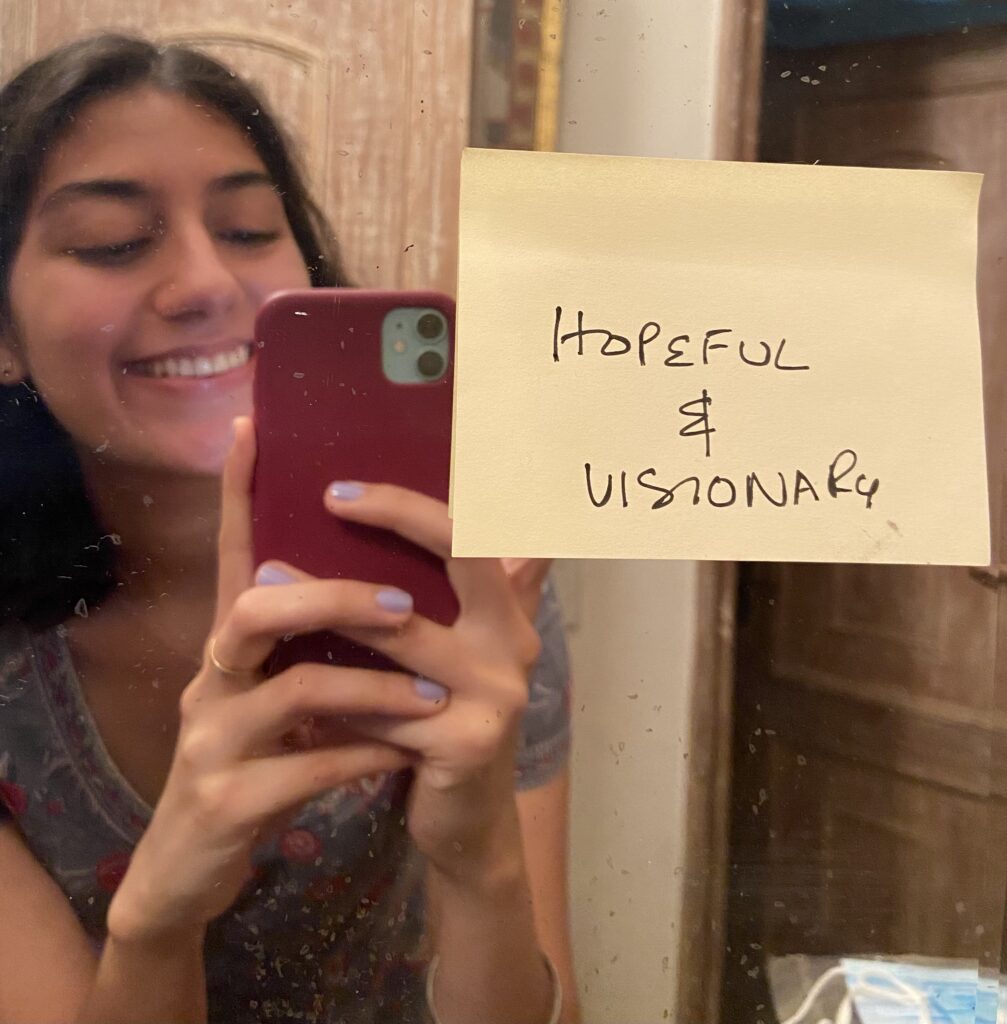 Our leadership is not hierarchical. We are paving the way and call on others to change and support our transformative and alternative forms of leadership.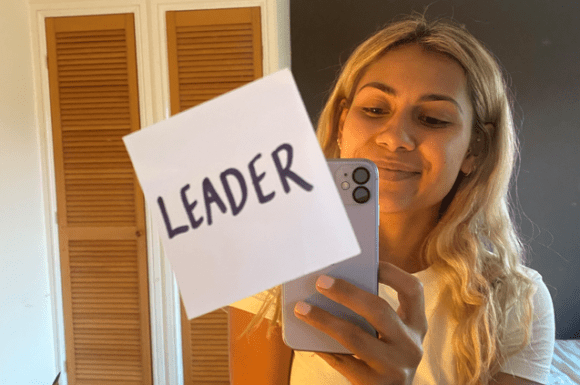 When young people are given the space to lead, the opportunities are endless.

Talita – 25, UK
4. WE ARE ADAPTABLE AND RESILIENT
We are not restricted by process and short-termism. We are resilient to challenges and crises and adapt in ways to best achieve our goals.
We are all different and unique. We celebrate the power of our diversity. We also acknowledge intersectionality, our diverse experiences and privileges. We seek to create safe spaces for free participation.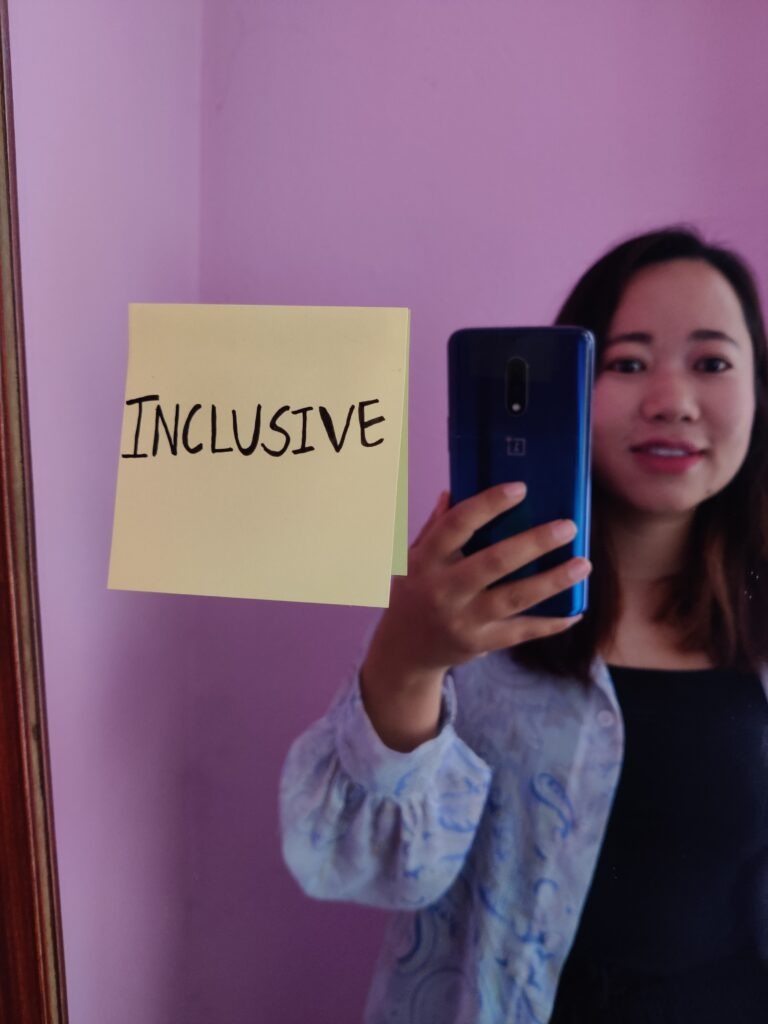 We must be inclusive and give space to diverse voices, needs & potential. Let's channel Youth Power to make sure no one gets left behind.

Anupama – 25, Nepal
We are authentic and honest with ourselves and each other. We are driven by passion and hold each other and decision makers to account.
Powershifting in truth creates an environment of trust, where young people are able to learn from their mistakes, solve problems and be leaders.

Chika – 27, Zambia
7. WE ARE SKILLED MOBILISERS
We are connected. We use tech to provide solidarity and support, overcoming barriers of time and distance, creating local and global movements with shared purpose. We are best when we work together.
Cooperatively let's leverage technology for social inclusion

Ayoub – 24, Tanzania
8. WE ARE DIVERSE AND INTERCONNECTED
We don't work in sector silos. We recognise the connectedness of the issues we seek to address: including gender equality, climate change, health, livelihoods, education, disability rights and democracy.
We are effective in the long term. We mobilise and organise in the present with an impact on the future with transformative approaches that respect people and planet in empathy.
Communities should adopt a youth centric approach in development through engaging and capacitating young people to become active changemakers

Edward – 33, Zimbabwe
What is your Youth Power Principle?
Be a principles Powershifter
Join our social media campaign and share your picture with us to create a global map of #YouthPower
Powershift