On Friday 23 April we held the Philippines Youth Power Hack.
81 young people from the Philippines came together to hack solutions to climate change, education and livelihoods & jobs.
What inspired me the most is seeing the fact that there are so many like-minded young people who are passionate and willing to make a difference in addressing the key issues dear to them and their communities.

Salve, participant at the hack.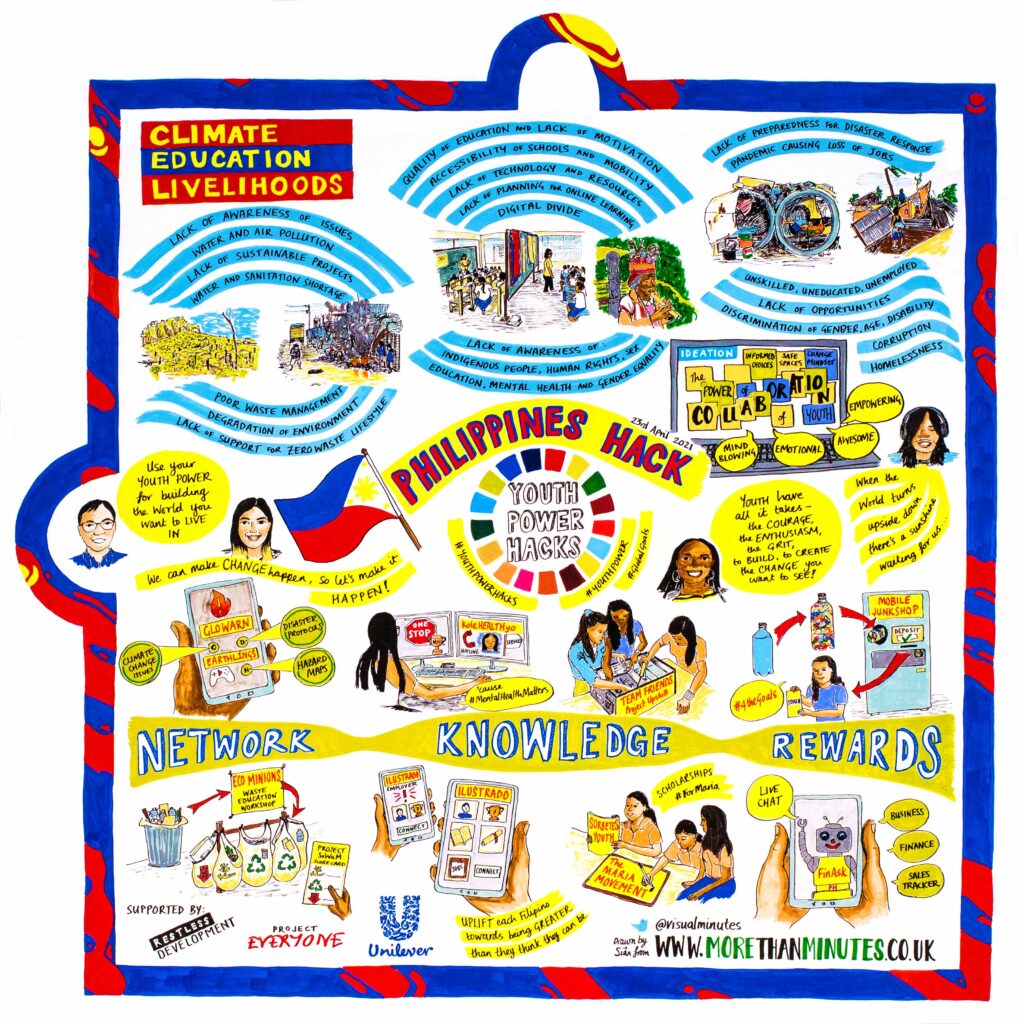 99
% of participants believe young people have the power to hack solutions to the Global Goals
91
% felt they could contribute to the hack as their true and best self to generate ideas
The groups came up with 8 ideas, which they developed through a fast-paced digital design thinking approach, and presented back to their peers at the close of the event.
The ideas presented inspired me. It only signifies that the Filipino youth can impact change if only the world provide it with platforms where we can realize our projects.

Rayah, participant at the hack
We asked participants to share how they felt by the end of the hack. This is their response:
Featured Ideas
The EVEN Company's idea is an eco-friendly vending machine that collects single-use plastics – to be recycled in exchange of food.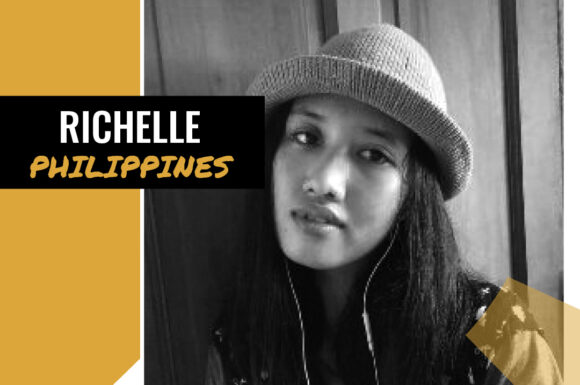 Plastic-free communities, with no hungry families. Together, we'll make this a reality; to make things EVEN better.

Richelle, The EVEN Company
The Maria Movement is an empowerment and support program that assists young and marginalized Philippine girls aged 12 to 25 by providing mentorship, resources, and opportunities all towards redefining their successes and achieving their dreams.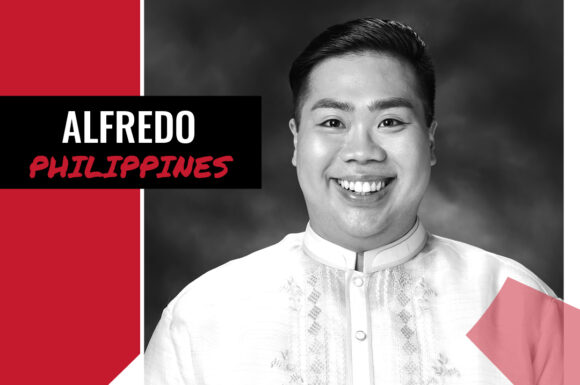 My team and I envision a future where young Filipinas thrive and excel in their studies and careers.

Alfredo, The Maria Movement
Get in touch.
If you have any questions about the Youth Power Hacks, please contact us at youthpower@restlessdevelopment.org.
Supported by: