On Friday 19th March we held our Indonesia Youth Power Hack.
72 young people from Indonesia and Malaysia hacked ideas to increase access to education, and combat climate change.
What inspired me most today was the ideas that young people have. Literally, young people have the power to change the world.

A participant at the hack.
Participants used the design thinking method to share experiences, define the problem and hack innovative solutions to make the #GlobalGoals a reality in Indonesia.
I was inspired by this hackathon – we could gather with amazing young people with creative thinking, who also care to make the world better – and I was inspired by the method used to brainstorm and develop the idea.

Billy, a participant from Indonesia.
At the hack:
85
% of participants said the biggest challenges in Indonesia are access to education and climate change
97
% of participants said they would go on to take action as a direct result of the participating in the hack
We opened the hack with an inspirational speech from Melati Wijsen. Melati founded Bye Bye Plastic Bags with her younger sister and has been leading the climate youth movement in Indonesia since 2013. In 2019, their efforts led to the banning of plastic bags, straws and Styrofoam on their home island Bali. She also founded One Island One Voice and the social enterprise, Mountain Mamas. Melati has spoken on world stages such as TED and the UN and has also been selected as FORBES top ten most inspiring women in Indonesia.
At the end of the day, performer Lost Naadodi shared a piece she had prepared for the Hacks entitled The Walls Have Ears, inspired by her work with at-risk children from the urban poor of Malaysia.
Featured Idea
Go-Edu is platform that aims to enhance digitalization education for students in rural areas of Indonesia in a set of interactive mentoring and curriculum to create equal access and opportunity.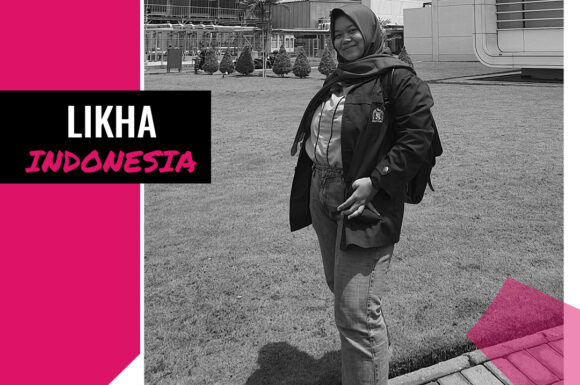 Where there is a will there must be a way, but each person has a different start and path, even if they have the same goals.

Likha, Go-Edu Team
Get in touch.
If you have any questions about the Youth Power Hacks, please contact us at youthpower@restlessdevelopment.org.
Supported by: