Is your school up to the challenge?
Did you know that India is 13 times bigger than the UK? We know it'll be tempting to hop in a rickshaw for this challenge, but stick at it and then you can proudly say you've run the distance of one of the biggest countries in the world!
Starting in the bustling metropolis of Mumbai, it might seem intimidating to see the finish line 2,933km away in Kolkata. But never fear – you've got a journey ahead of you that's full of colour, history and beauty!
After a long trek to Agra, you'll soon whizz past the Taj Mahal and take on a tricky climb to Ghum – the highest railway station in India (2,258m). Weave through the chaotic roadside and colourful shops of Darjeeling, eventually making it to West Bengal and our final destination of Kolkata.
This is an intimidating journey, but we'll meet some inspirational young leaders from Restless Development India to share their stories to keep you motivated. And with sheer grit, determination and teamwork – you can complete this mammoth challenge!
When:
From the 9th to the 23rd March 2021.
How to take part:
Register your school/team name online.
Download the activity pack.
Encourage your pupils (and teachers!) to run or walk as much as they can in the 2 weeks.
Track your progress in our App (and follow the very important school's leaderboard…!)
Receive rewards, medals and certificates along the way as recognition for incredible achievements.
Support young people to change the world.
PS. Wanting a bit of added competition before the end of the Spring Term? Why not register your different House Groups or Year Groups to see which one reigns supreme?
Sign up today! Complete the form below:
How your support can help young leaders around the world:
Every year, Restless Development trains, mentors, nurtures and connects thousands of young people to lead change. Young leaders like Seema.
Seema, 22, is transforming the lives of teenage school boys and girls in Delhi, India, by giving them a much-needed opportunity to discuss and better understand the gender-based issues affecting their lives.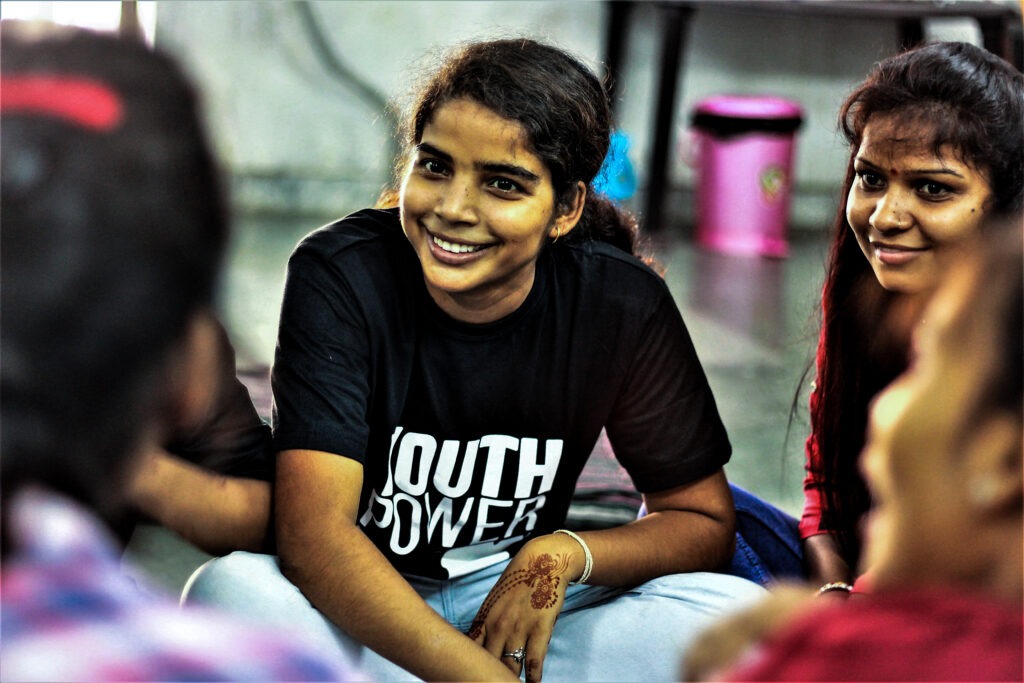 She works alongside 41 other confident young women, running workshops with secondary school children as part of our Plan-It Girls programme in Delhi and Jharkhand.
In the span of just two years, the Plan-It Girls have run workshops with over 15,000 secondary school students and engaged more than 25,000 community members (including parents, teachers and community stakeholders) through rallies, campaigns, workshops and door-to-door meetings.
Before, I have seen girls try to change their identities and even their appearances to act more like boys, in order to fit into their jobs, but the Plan-It Girls are not doing that. Instead, everyone is happy and confident in their own identities.

Seema
Money raised will support young people like Seema to improve their lives and the lives of people in their communities.
Register today!