Jim Sewell and Tessa Murray, the volunteers behind the Flight Centre Schools Triathlon Series, one of the largest sporting fundraising events aimed at young people in the UK, have been honoured with the 2020 Points of Light Award.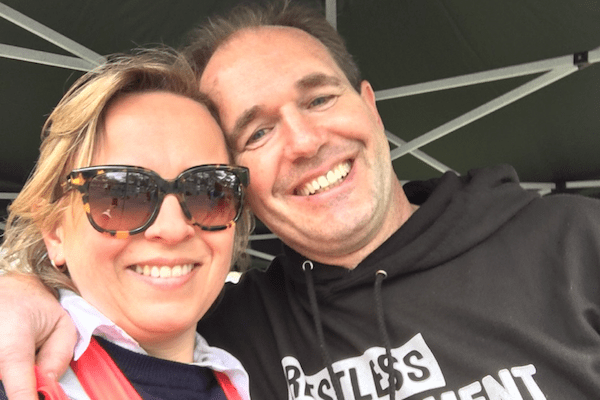 The award, organised annually by the Prime Minister's Office 10 Downing Street, recognises outstanding individual volunteers – people who are making a change in their community. Winners were announced on Tuesday in a statement released by the Prime Minister's office.
I know you do this with no thought of praise or reward, but allow me to offer my own recognition of how your unique initiative has inspired over 9,000 young people to raise millions of pounds, through sport, for their peers around the world.

In a personal letter to Jim and Tessa, Prime Minister Boris Johnson said:
This award means so much to us because it recognizes the contribution of volunteers. We simply wouldn't be able to run the Triathlons without an absolute army of amazing volunteers who help us at the triathlons themselves but also throughout the year. We would like to thank them – nothing would be possible without them.

Acknowledging the award Jim and Tessa said:
Jim and Tessa have grown the Schools Triathlon Series from an ambitious idea in 2015 into one of the UK's largest sporting events for young people, with more than 9,000 children raising over £1 million for Restless Development and more than 60 other charities. Their success is the embodiment of the kind of transformative leadership that we aim to inspire globally and supports us to continue training thousands of young people to lead in solving problems in their communities around the world.

Rosanne Palmer-White, UK Director, Restless Development said:
The Schools Triathlon Series is an annual series of events that encourages children of all abilities including children with severe disabilities, to participate in a day of swimming, running and cycling. At least 80 schools use the event to build confidence in children by building their fundraising skills and sporting abilities.