Today, (23rd January, 2020), young activists from 12 countries have launched a global initiative dubbed "The Youth Power Panel" as a direct response to the United Nations "Decade of Action" declaration to deliver on the Global Goals by 2030.
The Youth Power Panel is backed by the Youth Power Partnership coordinated by Restless Development, Project Everyone and Action for Sustainable Development; it has brought together high-profile youth activists from the USA, UK, Mexico, Philippines, India, Kenya, Nigeria, Cameroon, Ghana, Lebanon, Barbados and France.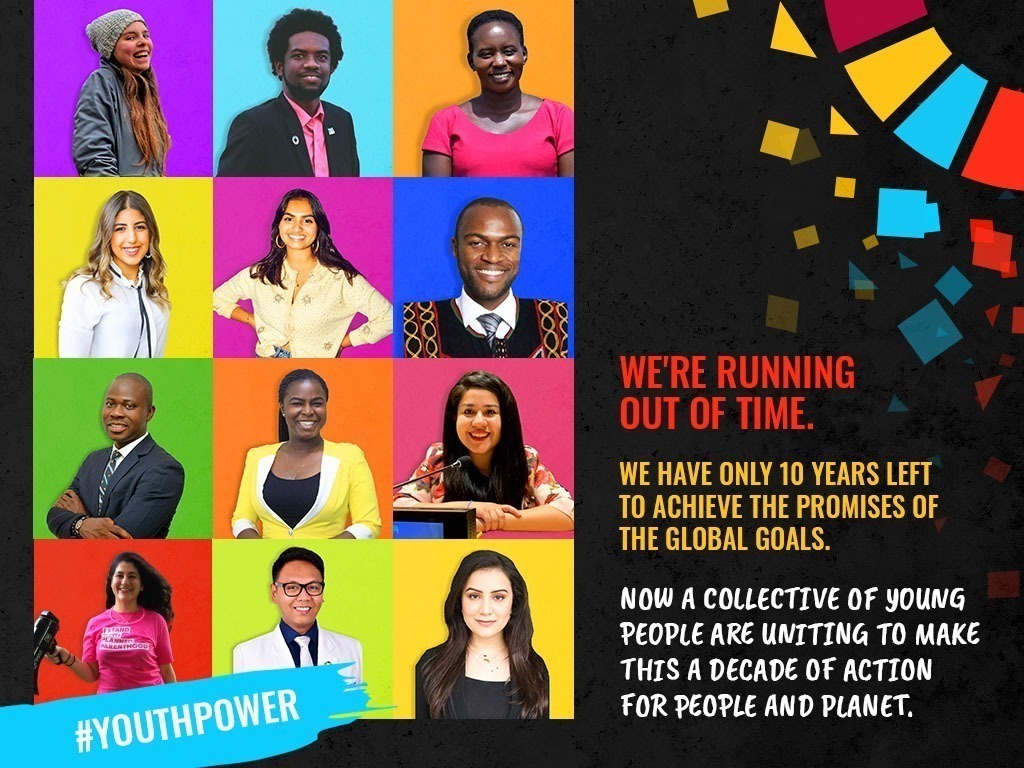 Over the next few weeks, the 12 panellists will drive a digital engagement campaign via social media platforms to generate a conversation and awareness on key actions that need to be activated to deliver on SDGs.
Natalie, a young activist from Kenya, is one of the members of the 12-member panel. She said;

"This is a fundamental effort by young people and we are going to make an incredible impact with millions of young people across the Globe. The Goals unite humanity's problems and its solutions – and they unite our fate. We need to unite to achieve them, which is why this panel has come together. I call on all young people in my country to join us and together we will help bring youth activism to bear to achieve the Global Goals. Our campaign is just beginning."
Since the Global Goals were embraced by 193 countries in 2015, progress has been made, but observers note that more needs to be done with only ten years to the 2030 deadline; it is increasingly becoming a "race against time."
The United Nations has ostensibly declared 2020 the beginning of a decade of ambitious action in the build-up to 2030 when the world is expected to have closed in on all seventeen global goals.
Freya Seath, Global Advocacy Senior Manager at Restless Development, said:

"Young people stand to lose most if we fail to achieve Global Goals. Young people are a vital force in getting the most out of this decade of action. The panel's objectives are clear; to mobilize everyone everywhere to take action, demand urgency and ambition from leaders and help supercharge ideas into solutions."